Angela Bonner, QPSA
---
October 2020 - Lily twirls
About the Image(s)
Couple months ago I, with three other members of my camera club went to a workshop run by Polina Plotnikova (Lockdown restrictions had been eased at the time. Now all back!!). Her genre is images of flowers and what she calls dancing flowers. Check out her website to see some great images.
She had us take static images of the flowers and then use ICM to create the movement. These were then combined in PS afterwards. It was a great day and two of my images have since been accepted in International salons!
Taken with my Canon M6 MK11, 24-70mm lens. To get the movement I used 1.6sec at f11
Have since then been doing more in my home studio (spare bedroom!!) and it can become very addictive as each time you get different movement!!
---
11 comments posted
---
---
---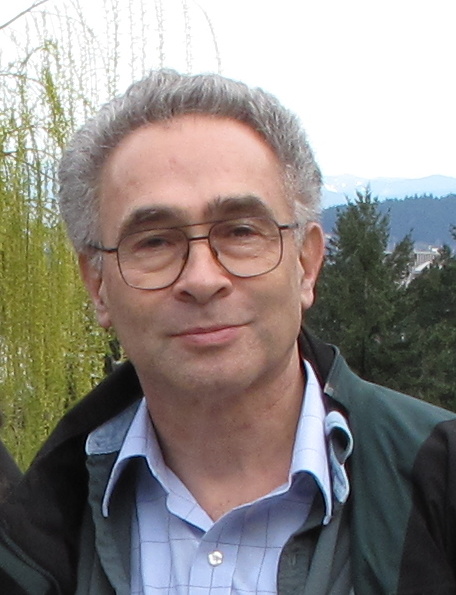 Stephen Levitas

(Group 32)
This is really interesting and highly original.
Perhaps you might put a white stroke around it to differentiate it from the black background here in the Digital Dialogue page.
Also, I think I see that the "traces" are not identical. Did you create each trace separately? &nbsp Posted: 10/01/2020 14:11:50
Angela Bonner
No, they were done together and then married with the original image. &nbsp Posted: 10/05/2020 09:52:58
---
---
---
Randall Gusdorf
Angela,
I am in awe. The technique you used I do not know. Sharing your technique used is generous. What you created here is nothing short of spectacular. You have taken the static documentary to dynamic and artistic visually and emotionally.
I feel energy and spiritualty in looking and absorbing your image. A feeling of angelic hope.
Now to the technical, and these suggestions take nothing away from what I above said. Upper flower might be slightly bright, maybe. Having a little more breathing room on top would keep me in the photograph travelling to the right, and not above taking me off the image. That said, wonderfully executed and a wonder to look at. I love the misty and the swirls interacting and overlapping. Wall ART! &nbsp Posted: 10/04/2020 04:53:28
Angela Bonner
Thanks for that. Yes agree about the top flower. Will look to add a bit at the top. &nbsp Posted: 10/05/2020 09:55:05
---
---
---
Brent Doornbos
You always post fun photos. I am inspired to try new things when I see images like this (and you usually provide such things in this group). I generally agree with Randall and he said it well. The only thing I might want more of is the green. Its kind of like an anchor. Or maybe black and white if playing down the color aspect already??? And I love the overlap and movement. Really a skillful image. &nbsp Posted: 10/04/2020 18:46:19
---
---
---
Ian Ledgard

(Group 18)
So now I know how you produced that wonderful mono image that I chose as the best of the competion on Tuesday.
We can learn a lot from others and your tuition session has paid off. This colour version also works well and I'm sure will glean you many acceptances.

&nbsp Posted: 10/09/2020 14:00:11
Hema Narayanan
Wow, nice to know. Angela would be nice to see your mono version too. Do post it
&nbsp Posted: 10/12/2020 03:40:57
---
---
---
Cheryl Dubois
This is wonderful Angela. A lovely fine art piece. Congratulations on acceptance of your image into international salons. I like the flow you have chosen with your ICM. It looks very natural. &nbsp Posted: 10/10/2020 06:10:02
---
---
---
Noël Bonné
Nice - very nice, question could it be so that you tilted the camera a bit when you shot the movement? &nbsp Posted: 10/11/2020 01:07:52
---
---
---
Hema Narayanan
Lovely mystical and magical image. I would love to know more about the ICM and how you created it. Kindly share - would be nice to know how you did it and how did you merge them on PS, Thanks, &nbsp Posted: 10/12/2020 03:42:19
---
---
---
Janet McLaughlin
Fantastic, Angela! I love the creative things you do! I would love to know more about this! Congratulations on having your photos accepted in International Salons! I wouldn't change a thing! &nbsp Posted: 10/14/2020 00:43:55
---
---
---
Please log in to post a comment