Victor Dallons
---
April 2021 - This One OK?
Original
About the Image(s)
Spring weather brought more people out to the streets this month, providing more opportunities to get street images. I tried to find images with interactions between people and gesture. I liked this one with with interaction between the father, daughter, bicycle vendor, but the surroundings were a bit jumbled so I cropped it fairly tight, leaving the subjects close to the edge of the frame, balancing the image but loosing some context imparted by the bicycles on the right. Does the crop work OK? I chose monochrome because I thought the colors were chaotic and distracted from the subjects.

3/6/2021. Nikon D7200. F/11 1/250 ISO 500 Exposure compensation -1 70mm focal length (105 mm Full frame equivalent). 14 bit RAW

RAW Processing: ACR. Adjust white balance, Exposure +0.7, Shadows +100

Photoshop: Denoize, Convert to monochrome (darken cyans and blues to increase contrast) Curves to decrease brightness of highlights, Various other local adjustment to control brightness and contrast of different areas.
---
4 comments posted
---
---
---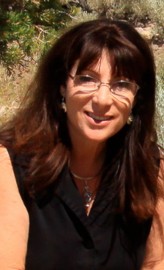 Carol Sheppard
You did well with the black and white treatment of this as it places emphasis more squarely on the characters. The interaction works well, the clothing is interesting, and the crop is nice and tight without being too tight. The balance of tonal range feels good. Although I honestly wouldn't know what he is showing her, your title works and he is clearly showing her something and questioning her. Great image!
&nbsp Posted: 04/08/2021 18:34:29
Victor Dallons
Thank you for you comments Carol. &nbsp Posted: 04/15/2021 17:51:02
---
---
---
J. Lanning Smith
Your crop definitely helps this image and I like it in black and white better than in color.

I think the image is interesting. The man showing the child something captures my interest. It makes me want to know what he is showing her. I also like the way the child is turned and is looking at the man. And the triangular geometry between the three people is pleasing to the eye.

Having said that, I kind of find the photograph a little too busy for me. Even with the crop, I think I would like a little less in the photograph. It just seems very busy and what was going on between the three people didn't catch my attention right away when I looked at the image.

And one nit -- I think the photograph needs straightening. &nbsp Posted: 04/11/2021 13:54:31
Victor Dallons
Thank you for your comments Jim. I agree that the background is a bit busy and that has been bothering me some. Your comment induced me to try decreasing the contrast of the background some so that the three main figures stand out better. I think that helps. &nbsp Posted: 04/15/2021 17:55:27
---
---
---
Please log in to post a comment