Carol Sheppard
---
April 2021 - Contemplation
About the Image(s)
This is an old image, taken in France in 2014 maybe? The settings were ISO640, f20, 1/125 sec. I was using my Canon 50d at the time, 16mm on a Tokina 11-16mm wide-angle lens. This was cropped to eliminate much of the interior wall, as I wanted to generate more of a feeling of watching him through the arches.

I had to do a bit of perspective correction, some brightening, some burning and dodging. I got some artifacts and tried to correct for them.

The title is the key to the story. There's no connection between viewer and priest; its meant to be an observation from a hidden vantage point of a private courtyard and presumed seclusion. Its meant to generate the question of "Who is doing the contemplating?"
---
4 comments posted
---
---
---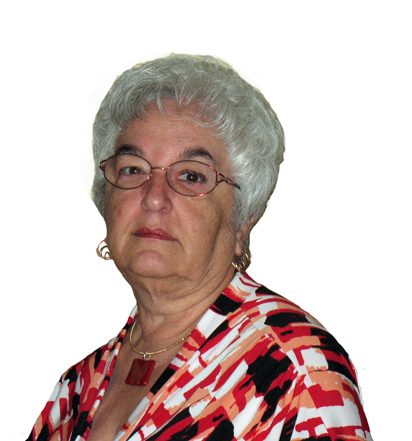 Bev Caine
I realize that your subject is the gentleman but I wish there was a bit more oopmh on these beautiful arches &nbsp Posted: 04/01/2021 11:45:36
---
---
---
J. Lanning Smith
I like how you've framed the man walking within the arches. You've done a good job on both getting his positioning right and with catching him in mid step. Also, his smallness in the image really brings out the vast size of the arches and the church and to me conveys a message of the vastness of our world beyond ourselves. For me that becomes the takeaway from this image.

I have two comments for improvement. First is the sharpness of the man walking. Since he is the subject I would expect him to be sharp and in full focus, but I don't think that's the case here. In fact, it looks to me like the foreground is the sharpest part of the image.

My second comment is that I think there's a bit of contradiction between his being contemplative and the swinging of his arms while walking. Generally, when I am walking and being contemplative I will put my arms behind my back and bow my head while walking. But when I'm swinging my arms, it's generally because I'm trying to get some place more rapidly (or I'm exercising). So I find this image interesting in that his bowed head definitely conveys contemplation, but his swinging arms say the opposite. &nbsp Posted: 04/11/2021 13:22:34
---
---
---
Karen Johnson-Nieuwendijk
I hate to say it but until I read your title I didn't even notice the priest in the photo as my eye was immediately drawn to those beautiful arches. I am not certain how to correct it but somehow the priest should be sharper or larger to really draw attention to him as the subject. I like the idea of contemplation in those beautiful surroundings tho. &nbsp Posted: 04/13/2021 14:00:33
---
---
---
Victor Dallons
showing his stride, a good thing. I like the repeated circle and arch shapes in both the foreground and background, they provide a strong sense of place and are beautiful their own right. You did a great job of taking care of the perspective distortion.
I did not notice any processing artifacts other than possibly concentrating the color when brightening the shadows. I did note a little chromatic aberration that could be easily removed in ACR or Lightroom.
The background is a bit bright for my tastes. I found that I could reduce the brightness there in ACR while retaining some of the detail there.
For me, the contemplator would the viewer, the priests stride does not look contemplative to me.
Some thoughts on color theory and moods colors represent. This image is very strong on oranges on my monitor, orange is a vibrant and energetic color, representing change and movement. I think that the orange is working against your theme of contemplation. Blue often represents calmness, tranquility, contemplation, and peace and would possibly be a better pallet to use to fit your theme. The difficulty would be how to incorporate these notions into this image. One possibility would be to make the image monochrome, then using split toning in Lightroom to add back some blues in the shadows and possibly a little warmth in the brighter areas. This would be a radically different image than what you presented us with, loosing all the color of the stonework, and perhaps not to your taste. I'm not sure if I like it that way either, but here it is just for comparison. &nbsp
Posted: 04/15/2021 17:40:54
---
---
---
Please log in to post a comment