Karen Johnson-Nieuwendijk
---
February 2021 - Breakdance
Original
About the Image(s)
I saw several breakdancers performing in Sydney a couple of years ago and can't help wondering at their dexterity. Certainly nothing I could ever have managed to do. I changed the photo to Black and White and took out a couple of bystanders' legs and added some clarity and contrast. Sony a6300, 1/160 sec at f4.0, ISO 160.
---
4 comments posted
---
---
---
J. Lanning Smith
You did a nice job with your edits, and I like that you turned it into a black and white image. I like the angle that you shot this from too. Well done! &nbsp Posted: 02/11/2021 13:47:20
---
---
---
Ed Tepper
Technically I think you did a nice job shooting and editing this photo.

My feeling about shots of street performers, especially with no interaction with an audience, is that there is no real story. &nbsp Posted: 02/12/2021 18:30:49
---
---
---
Victor Dallons
Ouch! That looks painful. Thats my reaction when I see break dancers perform. I think you caught the action here at a good moment when we can see the expression on his face. I think that the B&W version is better than the color version, his face and arms are brighter. In my opinion, you did well to remove the people in the background, they were minor distractions from the action.
I often look for ways to make the main subject stand out better, often looking at brightness/darkness to focus attention. In this image I tried some darkening vignetting, darkening the bricks during conversion to black and white by darkening the blue colors, and lastly, going for a high key or white vignette. I think the last experiment worked best for me. &nbsp
Posted: 02/13/2021 13:17:49
---
---
---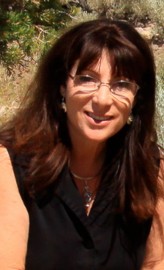 Carol Sheppard
Karen, this is a wonderful capture of action and street. Although I do like the vignetting of Victor, I like your original treatment in B&W just as much. Your capture places him perfectly in this crop and for this composition, as well as capturing his expression beautifully. The leading lines and the angles of his arms and legs also work so well in this! Terrific job!
&nbsp Posted: 02/15/2021 18:37:34
---
---
---
Please log in to post a comment