Victor Dallons
---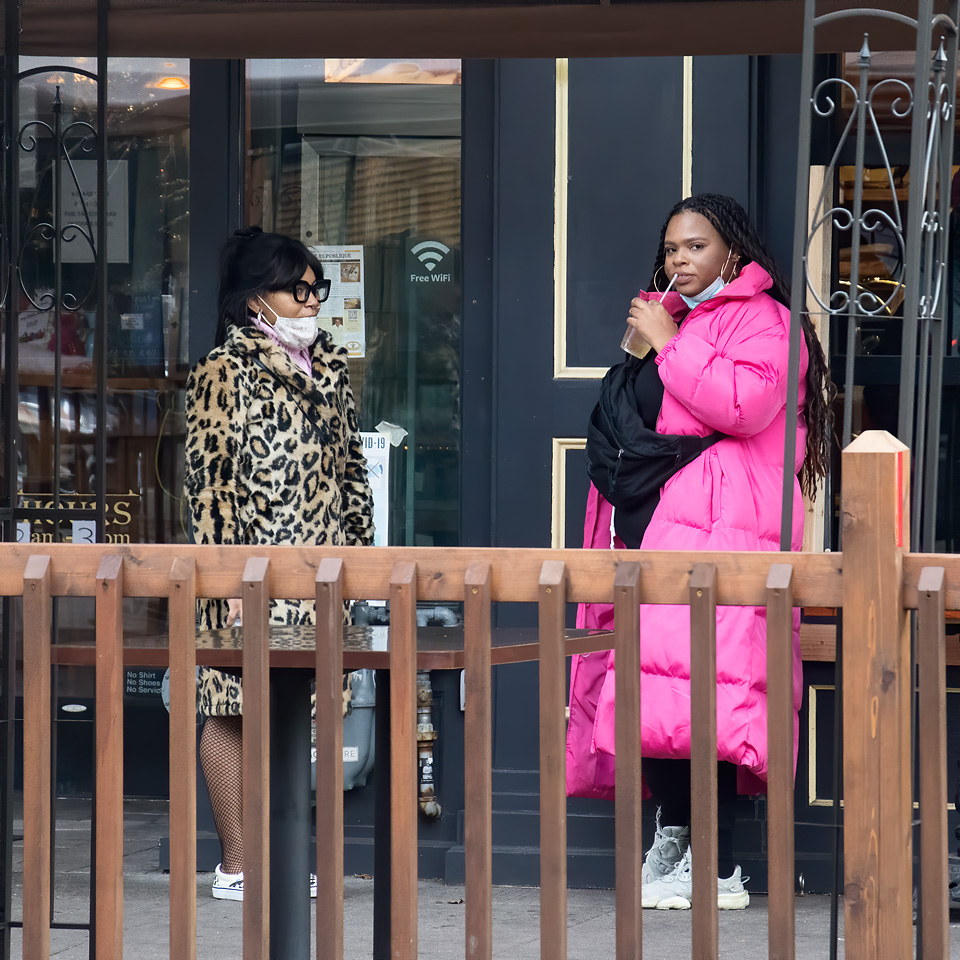 January 2021 - Coats
Original
About the Image(s)
I could not not-see that pink coat, and the leopard skin coat fit right in. I keep moving around the crop.

Nikon D7200, f/7.1, 1/250 sec, ISO 1800, 98mmm (147mm FF)focal length, Exposure composition -1, 14 bit RAW file.

Processing: RAW development: Increase exposure +0.8 stops, adjust white balance, darken blacks, lens profile correction, crop. Photoshop: DeNoize, increase mid-tone contrast, reduce brightness of highlights.

---
10 comments posted
---
---
---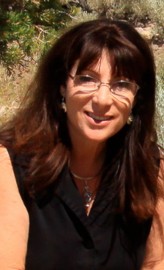 Carol Sheppard
This is definitely a street image, but as with many street images, it can be hard to find the element that captivates or tells a cohesive story for me. Maybe if the woman in pink wasn't looking at you, but rather engaging with the woman in the leopard print, or maybe if there were less prominent background elements. There isn't any feeling of interaction between these two women, and their outrageously patterned coats aren't enough for me personally. Technically, I also have a hard time due to the many parallel lines, given that they are from different objects and overlapping randomly. Maybe a tighter crop? &nbsp Posted: 01/10/2021 15:43:18
Victor Dallons
Thank you for your comments Carol. You have a good point. It is usually the interactions creating story in a street photograph that make them interesting. I often have a hard time choosing which images to show or keep, this one I was uncertain about, and you have weighed in on the side that it should be in my discard pile. And I agree with you that the image is quite busy with lines. Yours are the type of comments that I hoped to get from this group. Thanks again.
&nbsp Posted: 01/11/2021 22:31:58
---
---
---
J. Lanning Smith
I'm in agreement with Carol on this one. One of the things I look for in a photograph is something that grabs my emotions and I'm not finding it here. Can I ask what is the story you're trying to tell in this image? &nbsp Posted: 01/10/2021 19:23:21
Victor Dallons
Thank you for your comments Jim. The story I I am trying to tell?: I sometimes do street portraits of interesting people and character studies, this could have been just that with a much tighter cropping of the woman with the pink coat. The coat is ostentatiously bright and stands out from a distance. What can you say about a woman that would wear such a coat? She does look comfortable in it. But I also found the second leopard coat to be somewhat contrasting, an older less ostentatious style, perhaps a distraction. Then, as Carol said, just the coats are not enough to engage her. There is not enough character showing in the woman to be engaging. &nbsp Posted: 01/11/2021 22:36:12
---
---
---
Ed Tepper
I agree with Carol and Jim. I'm not feeling any emotional attachment to this pic. The characters seem disconnected from each other and from the environment. &nbsp Posted: 01/11/2021 12:36:25
Victor Dallons
Thanks for your thoughts Ed. &nbsp Posted: 01/11/2021 22:36:32
---
---
---
J. Lanning Smith
Hi Victor, I just saw your "Summer Read" photograph on the Showcase page and wanted to congratulate you on it. I love that photograph. I like how you got down low to get the shot with the city and the street in the background. It's a really nice shot. And with all your great pictures, you deserve to be on the Showcase often. Well done! Jim &nbsp Posted: 01/16/2021 08:34:06
Victor Dallons
Thank you Jim. &nbsp Posted: 01/16/2021 16:11:08
---
---
---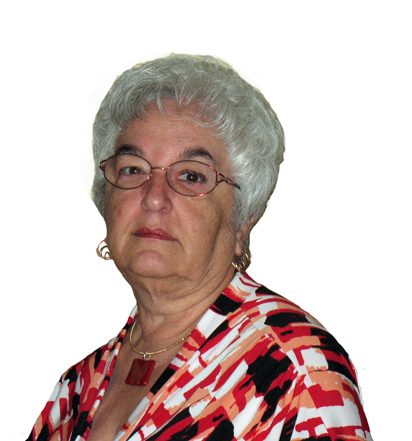 Beverly Caine
Victor Dallons
Thank you Beverly. No ned to be sorry. Sometimes an image just does not work out. i do think your crop is an improvement. &nbsp Posted: 01/16/2021 16:14:56
---
---
---
Please log in to post a comment