Victor Dallons
---
November 2020 - The Potted Plant
About the Image(s)
My wife thought I should call it the plant thief, but I didn't want to defame the subject. The dog at the end of the chain leash was behind a parked car, so absent form the picture. Dose the chain bother anyone, Someone suggestive that I clone it out, but I do not like to alter street photographs.

10/15/20 Nikon D7200, F/8, 1/500, ISO 560, Exposure compensation -1stop. 105 mm (157mm full frame eq.) focal length. 14 bit RAW file.

Processing:
ACR: Increase exposure by 1.25 stops, darken blacks, -41, increase clarity +23. (Failed to correct for barrel distortion)
Photoshop: Crop. Darken bright areas, noise reduction, increase contrast, decrease saturation of red bricks, brighten plant by increasing yellows.

---
This round's discussion is now closed!
16 comments posted
---
---
---
Angela Bonner

(Group 81)
No, leave the chain where it is as on a quick look it seems as if attached to the plant!! Plant thief would have been a good title!! &nbsp Posted: 11/10/2020 06:51:41
Victor Dallons
Thank you Angela. &nbsp Posted: 11/11/2020 16:48:24
---
---
---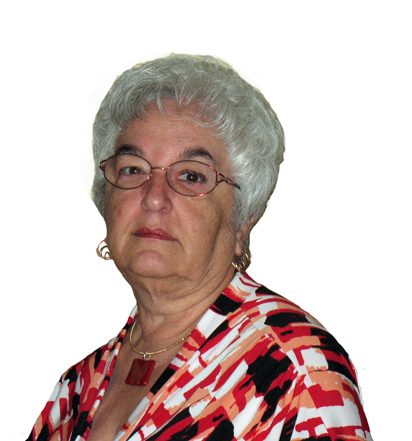 Beverly Caine
The look in his eye certainly suggests that he's doing something he shouldn't be. Good image. &nbsp Posted: 11/11/2020 13:27:46
Victor Dallons
Thank you Beverly. &nbsp Posted: 11/11/2020 16:48:40
---
---
---
Ed Tepper
intriguing story. I like the red and green complimentary colors scheme. The reflection in the window adds a pleasing depth. The fact that you got busted adds tension.

I don't mind the dog chain. To me it adds mystery. Does he have a toy poodle or a bulldog?

The branch sticking in from the top left is a distraction to me but I think cloning it out might be difficult and cropping down may ruin the composition. Oy vey. &nbsp Posted: 11/14/2020 22:51:45
Victor Dallons
Thank you Ed. Odd how I did not notice the branch at the top. I suppose I was concentration on other aspects of the image. Cloning it out is not so difficult but cloning is something I avoid with my street photography. Croping it out does change the composition. Oy vey. &nbsp Posted: 11/15/2020 21:36:33
---
---
---
Karen Johnson-Nieuwendijk
I do not mind the dog chain at all. The look on the person's face tells the story. I like the reflection in the window as well. Great capture. &nbsp Posted: 11/15/2020 10:58:18
Victor Dallons
Thnk you Karen. I too think that the expression on the person's face makes the image. &nbsp Posted: 11/15/2020 21:37:27
---
---
---
J. Lanning Smith
This appears to me to be a very well thought out image. I'm imagining that you found this composition of the windows and the reflections first and then waited for the right subject to enter it. That's a technique that I've used myself when I find an interesting composition, particularly where the light is creating reflections like this or narrow enough to highlight my subject.

But then you got this really interesting subject to come into your composition. I like the look the subject is giving you and what really works well I think are the colors. First, red and green create the strongest of contrasting colors, so that's good. But secondly, while the colors aren't exactly the same, I think the colors and patterns of the man's shirt perfectly complement the bricks in the reflection. It's like you couldn't have asked for a more perfect subject to walk into this composition for you.

As for the chain, I don't find it distracting. Since it's attached to his shirt, it made me wonder if he had the dog on the leash or if the dog had him on the leash. LOL! As for the branch of green leaves in the upper lefthand corner, I didn't notice it either until Ed pointed it out. So, I don't find it distracting. And you definitely would not want to crop it out because that would ruin your composition. So, I would leave the branch in.

Overall, this is a very well done image, Victor. &nbsp Posted: 11/17/2020 14:43:30
Victor Dallons
Thank you J. Lanning. I do sometimes find an interesting composition and wait for someone to walk into it, but this time was the opposite. I saw the interesting character walking down the opposite side of the street, and started looking for a way to get a clear shot of him. There were parked cars along the street, and I found an opening between them and waited and hoped no cars in the busy traffic would block the view. Fortunately, the traffic passed just as he reached the critical moment. I was very fortunate that the background fit the subject so well. There is a lot of luck involved in street photography.

I am thinking of reducing the contrast between the branch and background as a way to make it less obvious. &nbsp Posted: 11/18/2020 12:02:41
---
---
---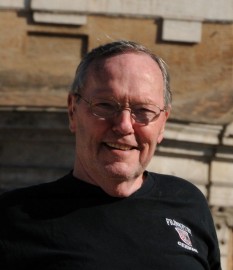 Bill Foy
My path through your image started with being drawn to the red/green mask/leaves area and the eye-grabbing plaid shirt, then to the yellow pot and the wrist strap/chain attached to what is assumed was a small dog and, finally, to the reflection.
I think it is a well-composed image, with really good color and clarity. I think I would try to find a way to remove the branch.
What surprises me most is knowing that you're doing these captures in Portland. &nbsp Posted: 11/17/2020 19:51:10
Victor Dallons
Thank you Bill.

Opps, see the rest of my reply below. &nbsp Posted: 11/18/2020 16:40:28
---
---
---
Victor Dallons
Thank you Bill.
I am thinking of reducing the contrast between the branch and background as a way to make it less obvious.
Portland is a vibrant and active city with lots of interesting people, so there are lots of opportunities for shooting on the street. Most of the images I have posted here I took within walking distance from my home; I have not ventured far since the beginning of the covid pandemic. Fortunately, the neighborhood where I live has a lot to offer, though diminished somewhat from pre-covid days. I miss the street festivals and other street gatherings throughout the city that provided so many more phot opportunities. &nbsp Posted: 11/18/2020 12:12:51
J. Lanning Smith
I think that your subject looks like a typical Portlander. My daughter lived for about 10 years on Gladstone Street in Portland, and she still owns that house and rents it out. We always enjoyed visiting there. Portland is such a great city for walking around and meeting and talking to interesting people and for doing photography. It's a very down to earth city, with a counterculture that always kept Portland interesting to us. Portland also reminds me a lot of Pittsburgh where I grew up --- a blue collar town with older buildings and houses and lots of bridges. Except Pittsburgh never had the counterculture when I was there (although being young we created our own version of a youthful counterculture). I would love to be in Portland taking pictures. It's a great place to do so. &nbsp Posted: 11/18/2020 13:44:42
Victor Dallons
Hopefully you may have the chance to get back to Portland for a visit. If you do, I would love to meet you and get out to make some images.

By the way, the above image was taken in Sellwood, probably not far from your Daughter's house if she lived close in. &nbsp Posted: 11/18/2020 16:42:47
J. Lanning Smith
Thank you Victor. That would be great to meet you and go out together to take some images. I appreciate the offer and will definitely plan to look you up if I do get back out that way.

My daughter's house is in the 4400 block of Southeast Gladstone. It's an interesting area to walk around and take photographs as well. I think Sellwood is on the same side of town as her place. But I haven't been out there in a couple of years now. She moved to Savannah, GA and now rents the house out. But I would like to get back out there one of these days. &nbsp Posted: 11/18/2020 16:59:31
---
---
---