Karen Johnson-Nieuwendijk
---
November 2020 - Matching Stripes at the Big E
About the Image(s)
I took this years ago, and just found it in my LR catalog. The fact that the boy is carrying a huge zebra next to his mom (?) who is wearing a zebra striped sweater caught my eye. This was taken with a Canon PowerShot A80, 1/80 sec @f2.8, 7.81 mm. I am sure it was on auto settings as I wasn't into photography then. Converted to black and white (cannot find the color file) and cropped. (The Big E is a giant fair held in Springfield, MA every year with a section for each of the New England States.)
---
This round's discussion is now closed!
8 comments posted
---
---
---
Victor Dallons
Capturing synchronicity is one of the hallmarks of street photography and you have certainly done it well with the stripes, including the woman's striped shirt, the zebra, and the stripes in the flags. The polkadots on the tent contrast nicely to the stripes, all comping together to make a playful image. I also like that the gaze of the woman in the striped shirt and the zebra are in the same direction; what has caught their attention?
The man walking out of the picture is unfortunate, but could be cropped out. Since the zebra is the emphasized element here, I don't think that it is too close to the edge of the frame, and the fact that its feet are out could be construed to indicate that it is resisting exiting the frame. I think such a crop works. I think I would like to see the contrast on the flags increased a little bit to make them stand out more and come closer to the contrast on the woman's shirt and zebra to better unify the image. The brightness of the lower half of the image could be increased to make that area crisper. I like to see faces be well lit so I can peer into them, so I think a little selective brightening there could help.
I like the capture very much. Well done.
&nbsp
Posted: 11/10/2020 22:47:38
Karen Johnson-Nieuwendijk
Victor, I tried cropping the man out but felt it was too crowded. Always been taught that you give the subject room to move out of the frame. Otherwise I like the other suggestions. Thanks. &nbsp Posted: 11/11/2020 15:29:08
Victor Dallons
Compositional rules are to be broken - when done with purpose. It looks to me that the boy carrying the zebra and the woman in the striped shirt are leaving the fair, and thus should be walking out of the picture rather than into it to be more consistent with the story of taking home the prize. Besides, the zebra is facing upward, not outward, it is not going to be bumping its head into the edge of the frame, and for me is not too crowded. The boy caring the zebra is sufficiently hidden by the zebra. The man walking out of the frame is not the subject of nor necessary to your story, is up against the edge, and could be removed in my opinion. The choice is yours, you need to decide if the intent of compositional guides apply in this situation or not. &nbsp Posted: 11/11/2020 16:39:31
---
---
---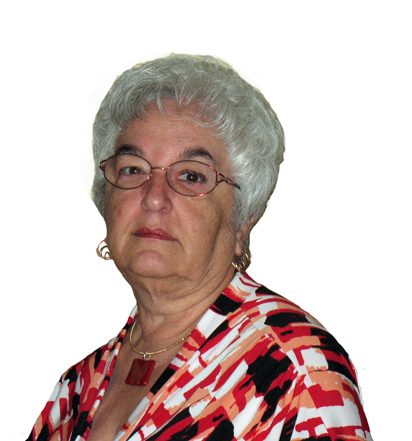 Beverly Caine
Karen Johnson-Nieuwendijk
Beverly, I like your revision. I didn't feel comfortable cropping the man off as it doesn't give the couple room to walk out of the frame. But dropping the brightness on that man makes him not so prominent. Thanks. &nbsp Posted: 11/11/2020 15:25:41
---
---
---
Ed Tepper
Ansel Adams said that there are no rules for photography, only good photographs. I prefer Victor's crop. To me the man detracts from the main story, which I find intriguing. &nbsp Posted: 11/14/2020 22:37:20
---
---
---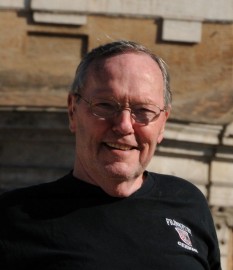 Bill Foy
As someone who is often annoyed by photography "rules", another reason to like Ansel Adams! I'm in agreement with Victor's crop. One of my favorite things about this image is the the humor provided by the boy's apparent struggle with toting the zebra. &nbsp Posted: 11/17/2020 14:19:31
---
---
---
J. Lanning Smith
Everything Victor said is spot on and reflects my thoughts when I first looked at this image. And I'm not just speaking of the crop, although I really Victor's crop. And I really like how he brightened up the image. It's a nice capture to get all that synchronicity with the lines of the shirt, the zebra and the flags. I love that. But Victor's suggestions to improve it are spot on, including removing the man on the left. &nbsp Posted: 11/17/2020 15:53:31
---
---
---