Victor Dallons
---
September 2020 - And the Special Is…
Original
About the Image(s)
The City of Portland has allowed restaurants to build temporary decks in the parking strip, or in some cases, closed entire streets and let restaurants fill them with tables for outside dining to try to keep as many on them in business as possible during the pandemic. This image is one of the street side decks taken from across the street. I have cropped several different ways, have had suggestions on a different crop, but not sure what I like best. Any comments on that or improvements would be welcome.

Post Processing. Camera Raw: increased exposure by 1 stop, decreased highlights, filled in shadows, added clarity, cropped, Photoshop: Converted to B&W in three steps to control brightness/contrast in different parts of the image, darken bright spots with selective color, improve mid-tone contrast with gradient map, fill in darkened top half of image without brightening light areas with curves, darken lower part of image with curves, set white and black points with levels.

Camera settings: Nikon D7200, 1/400 sec, f/8, ISO 450, -1 exposure compensation, 157mm FF eq. focal length, RGB color space, 14 bit RAW file. 7/28/20.


This was shot with my Fujifilm X00f using the fixed 33 mm prime lens at f11 and 1/900 of a second at an ISO of 1250. I needed the fast shutter speed in order to compensate for the fact that I and the protesters were constantly moving. It was also early evening (around 6 pm when this was done).

---
6 comments posted
---
---
---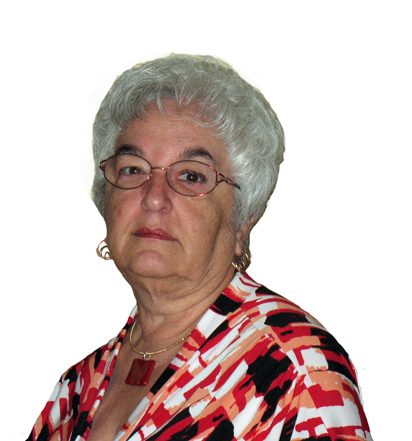 Beverly Caine
I tried this crop which I preferred. The reasons being 1. I found the umbrella pole on the left side in your crop a little distracting and unnecessary; and 2., I felt the top of the umbrella enforced that this was outdoor dining; and 3. In this case I like the vibrance that the color rendition offers.
I do very much like the overall image and the story it tells and hope these subjective suggestions have some value. &nbsp
Posted: 09/03/2020 21:38:15
Victor Dallons
Thank you Beverly. I like your suggestion that I include more of the context in the image. I think it helps tell the story. I do have a tendency to crop in on the people in an image that I need to be more cautious about. I have had a suggestion (not from this group) to crop in on just the waiter, but I like your direction better. &nbsp Posted: 09/06/2020 22:19:26
---
---
---
Ed Tepper
To me the impact of the photo is the waiter staring at you over his face mask and his body position and I like how you cropped to get that story told.

It seems to me that everyone's photos posted on this site look a little dark and flat. That might be the systems fault but see how the large file looks on your computer. You might need some additional contrast.

Love the story! &nbsp Posted: 09/03/2020 21:57:24
Victor Dallons
I think you are right Ed. I could brighten up the image some without blowing out too many of the details. That would give it more room to develop contrast. Thanks for the suggestion. &nbsp Posted: 09/06/2020 22:28:00
---
---
---
J. Lanning Smith
I agree that the impact of this image is the waiter staring at you the photographer from over his mask. It creates an emotion between the waiter and the photographer, and therefore with the viewer.

I like Beverly's crop and I like the color version better. The black & white version looks two dimensional, whereas the color version has more 3 dimensional depth to it.

Overall, I like this image. Well done! &nbsp Posted: 09/04/2020 13:56:31
Victor Dallons
I like Bev's crop too. I wrestled with going with color of B&W, but was concernd that the red shirt was too powerful and detracted from the expression on the waiter's face. I do see what you mean by the color version appears to have more depth. Saturationg the background too does seem to draw me in a little more; I will have to remember this technique for adding depth. Perhaps desaturating the red shirt would help with my concern about it being an eye magnet. Thanks for your comments. &nbsp Posted: 09/06/2020 22:31:23
---
---
---
Please log in to post a comment