Bill Foy
---
August 2020 - Street Talk
Original
About the Image(s)
This image was made last October in Venice as I was taking my camera for a walk. I liked their positioning, as well as the environment. All adjustments were made in Photoshop 2020. Nikon D500, Nikkor 18-70mm lens @ 20mm, f/8, 1/100, ISO-250.
---
5 comments posted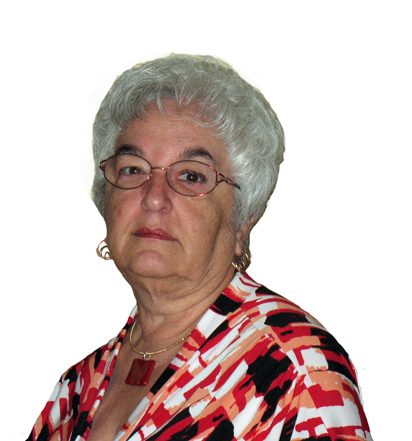 Beverly Caine
Good catch. Leaves me questioning whether this is a random conversation or if he's trying to sell her something. The only thing I might have done at the time was try moving around a bit to eliminate that fellow in the background. &nbsp Posted: 08/02/2020 15:44:51
---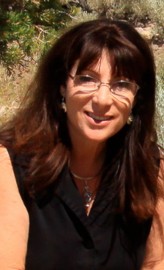 Carol Sheppard
The thing about street photography is catching those random, private yet very public moments without being obnoxious or posing the image. If you had tried for a better angle to eliminate background, the gestures and facial expressions of the interaction would have been lost. Bottom line: a great capture of a ripe moment. Great clarity, sharpness and contrast between your subjects and the overall background. &nbsp Posted: 08/02/2020 22:54:47
---
Victor Dallons
I think the gestures in this image are great; the man explaining something with expressive hands, the woman reluctantly considering what he has to say with crossed arms. For me, the soft lighting and pastel colors work well in this image.
I think you could increase the emotional content of the image by including the pillar to the left of the woman in the image so that it appears that she has been backed into a corner. (On closer inspection, you can see that she is leaning against a railing.) On the other hand, having her so close to edge of the frame for me creates some tension. I think that the area on the right is not contributing to the image, and for me, makes the image a little unbalanced. I do not know if you intended to have us wondering what a Caribbean pirate themed store is doing in Venice, but that would be a mixed message image. I think that a vertical crop would also make you feel more like you were in the tight streets of Venice. My preference would be to have a closer view of the people in the image.
The man in the background is not a distraction for me. &nbsp
Posted: 08/06/2020 12:55:51
---
J. Lanning Smith
This couple really makes this image. He looks like he's trying to persuade her of something, and she's not so sure with her pose. While I'm not distracted by the man behind them, I agree with Victor that everything on the right is pretty much empty space. It doesn't add anything to the image. So, I agree with cropping in from the right and making it a portrait rather than a landscape shot.

I also agree on bringing the post on the left back in as Victor has done, but probably not for the same reason. My reasoning for putting it back in is I think it gives balance to the image. And I think it places the couple more in line with the rule of thirds.

Finally, I like the pastel and soft colors and the warmth of the light in this image. &nbsp Posted: 08/06/2020 20:13:19
---
Victor Dallons
---
Please log in to post a comment