Bill Foy
---
March 2020 - Marche Maubert
Original
About the Image(s)
This image was made in October of last year, at the oldest (472 years) street market in Paris, in the 5th arrondisemont just off the Boulevard Saint-Germain. I find myself going back year-after-year to this market. The woman buying the scallops asked the vendor questions during the entire time he was filling her order. I'm sure the men next to her were not all that happy having to wait their turn.
I cropped the image and lightened it a bit.
Nikon D500, Tamron 18-270mm lens @ 25mm, f/8, 1/125, ISO-1000, no flash.
---
This round's discussion is now closed!
14 comments posted
J. Lanning Smith
You've done it again, Bill. I love your image. I think you captured the merchant and the lady at just the right moment of exchange with their two expressions and the action of putting the scallop into the plastic bag. I like the composition of this as well where you are showing us the market with its very colorful display of the food items. Everything is very sharp in this image, which I think is appropriate because of the number of different points of interest in the image. I also like the improvement that you've made in the brightness of it over the original image.

I don't see a single thing in this image that I could possibly find to improve. It is very well done in my opinion. &nbsp Posted: 03/02/2020 11:21:39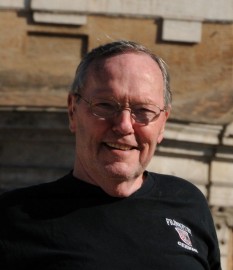 Bill Foy
Thanks, Jim. &nbsp Posted: 03/18/2020 14:32:38
---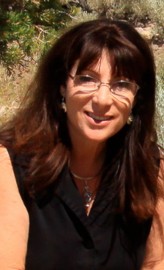 Carol Sheppard
The placement of the individuals vis-a-vis the camera makes a great impact from their interaction. The surroundings of the fish contribute to setting the scene as well. It is sharp with great clarity of the individual components. How interesting that you got such clear background elements with that lens at that focal length. I wish I understood more about this, but I would have guessed it would have put the background in less clarity. Anybody know more about this? &nbsp Posted: 03/02/2020 16:48:42
Victor Dallons
A 28mm lens on the D500 cropped sensor is equivalent to 42 mm full frame, which is somewhat wide angle. Wide angle lenses have a greater depth of field whereas telephoto lenses have a narrower depth of field. Also, the smaller the sensor, the greater the depth of field. These coupled with f/8 should provide a fairly broad depth of field. Also the focal point is partway through the scene, so there is shrpness in both the foreground and background. &nbsp Posted: 03/05/2020 12:28:26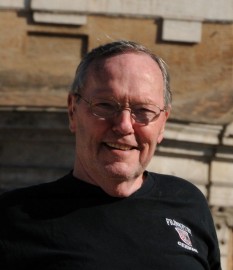 Bill Foy
Thanks for the explanation Victor. I don't think I'd have been nearly as informative as you are. &nbsp Posted: 03/18/2020 14:37:33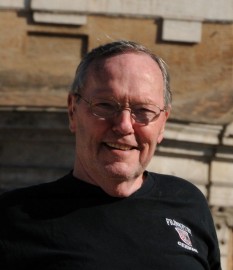 Bill Foy
Thanks, Carol. &nbsp Posted: 03/18/2020 14:36:30
---
Victor Dallons
Nice scene in the shellfish market. I like the interaction between the vendor and customer, him trying to satisfy a demanding customer on a cold day; their gestures tell the heart of the story. I like that the story is completed by the display of the various selfish available. You have captured the scene and action well.

I think that the placement of the vendor and woman works well, balanced by the display of shellfish. I think that the wide depth of field is appropriate in that the foreground shellfish is sharp as well as the vendor and customer, and that the background is not cluttered and adds context.

I would like to see a little more light in the vendors face, I think his expression is important. For me, the brightness of the buildings in the upper right is a little distracting, I would have reduced the brightness there a bit. Did you look at this in B&W? For me the color is not contributing to the story and the bright reds are a bit distracting.
&nbsp Posted: 03/05/2020 12:20:10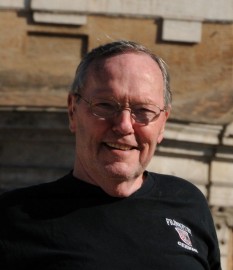 Bill Foy
Thanks, Victor. I did not look at a monochrome conversion. To me, the colors of the market, as well as the characters, are a big part of it's allure. &nbsp Posted: 03/18/2020 14:40:33
---
Ed Tepper
I think this a great story, Bill. I really like the interaction between the vendor and the woman.

Two suggestions: 1-- if you add just a touch of light to vendor's face, I think my eye would be drawn to him more.
2-- If you were to use the radial tool to add a vignette around the woman and the vendor, I think that would provide a little separation between them and the fish which I think would also direct my eye to them. &nbsp Posted: 03/05/2020 18:34:38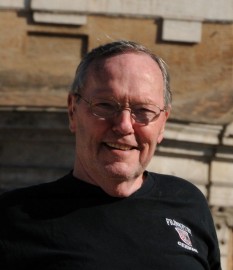 Bill Foy
Thanks for the suggestions Ed. &nbsp Posted: 03/18/2020 14:41:20
---
Karen Johnson-Nieuwendijk
I like this image a lot. To me the story is the reaction of the vendor to the customer and the middle row of shellfish leads directly to him. I love the bright colors myself, and appreciate the sharpness of the image. I do agree with Ed's comment tho that lightening up the face of the vendor and a slight vignette would improve the photo. &nbsp Posted: 03/10/2020 10:38:09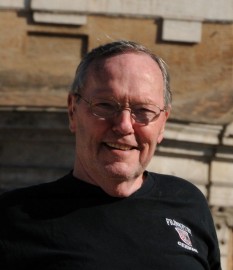 Bill Foy
Thanks, Karen. &nbsp Posted: 03/18/2020 14:41:56
---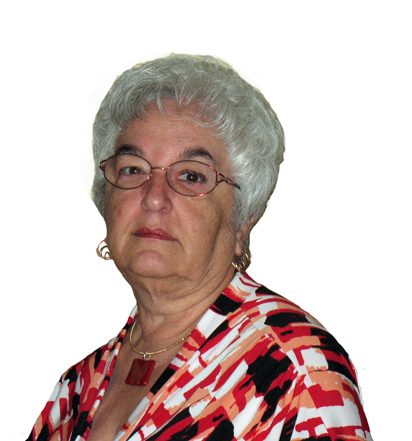 Beverly Caine
Love this image - Tells multiple stories; that of the lady questioning the vendor as well as a view into shopping at this kind of venue; and,thirdly the husband standing quietly by. I'd love to see his facial expressions during his wife's conversaton. &nbsp Posted: 03/17/2020 22:48:27
---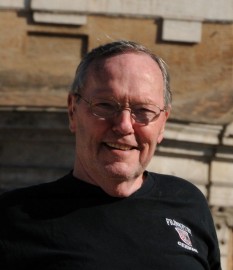 Bill Foy
Thanks, Bev. &nbsp Posted: 03/18/2020 14:42:27
---