Beverly Caine
---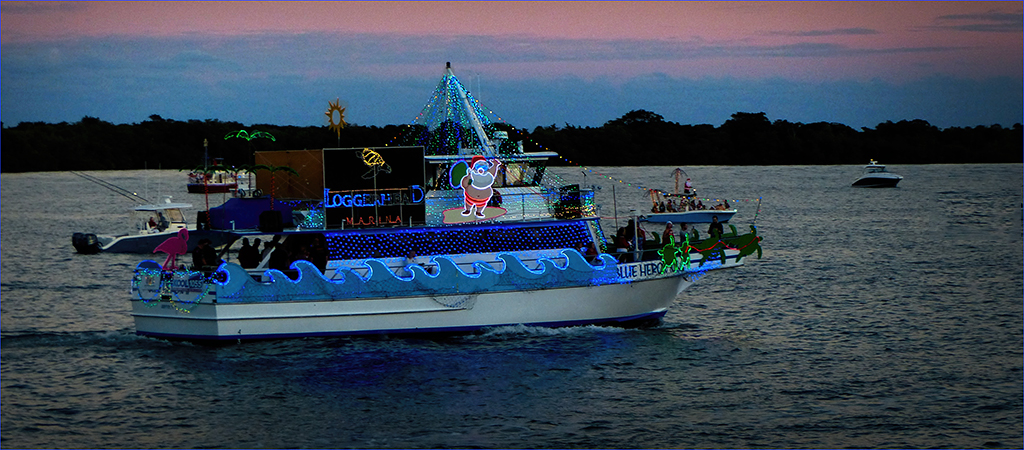 January 2020 - Holiday Boat
Original
About the Image(s)
Not technically street but since we were above the street when we were invited to a friend's house to view the annual West Palm Beach Holiday Boat Parade, I thought I'd stretch a bit and present this boat.

As you can see in the original, it was a little soft and somewhat "blown out". I used Topaz Studio 2, first to sharpen it a bit, then to dehaze. Played with a couple of other filters till I got the look I wanted. I then outlined the sky and in photoshop, image, adjustments increased the contrast. As a final touch I added the frame by clicking on one of the colors in the image.

Hope you like the result.
---
This round's discussion is now closed!
5 comments posted
---
---
---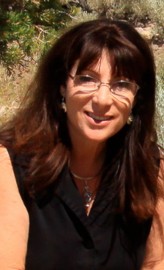 Carol Sheppard
I know these are hard shots to get right, so you've done a good job in reducing the lighting to the point where the lights of the boat are very clear while not losing detail of the overall scene. And despite the other boats infringing on the main subject, they aren't distracting. I think you've done a good job with a hard subject. &nbsp Posted: 01/05/2020 18:08:07
---
---
---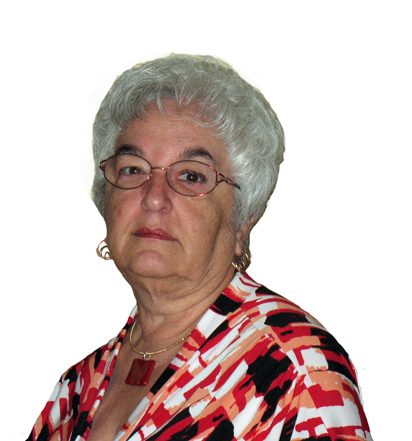 Beverly Caine
I thank the photo gods every day for the efficiency of Topaz filters &nbsp Posted: 01/05/2020 22:11:18
---
---
---
J. Lanning Smith
I'm not sure this shot does anything for me. It seems like a lot of blue between the sky and the boat and the lights on the boat don't sparkle very much to me. They seem kind of dull. And unlike Carol, I did find the boats that were closest to this boat to be distracting. I think that's because of the way they seemed to be attached to this boat. The one further out that does not intersect with this boat is okay. &nbsp Posted: 01/11/2020 16:46:45
---
---
---
Karen Johnson-Nieuwendijk
It is very difficult to get colored lights and you have done the right thing by doing it at blue hour, but the merging boats are distracting and it would have been a better shot if you had been able to wait until it was between or ahead of them. And I can't put my finger on why but the color seems a little off to me. Might be just my eyes. &nbsp Posted: 01/11/2020 17:04:25
---
---
---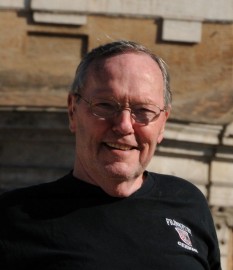 Bill Foy
I disagree - this is a street photo. You do not have to be in/near a street for an image to be considered "street". Go look on the internet at some of the images of the best street photographers.
Might be the perfect time of day for this shot. I agree with converging boats issue and I think the color problem that's been mentioned previously might be about contrast. &nbsp Posted: 01/24/2020 15:26:21
---
---
---