Karen Johnson-Nieuwendijk
---
December 2019 - Me And My Dogs
About the Image(s)
I saw this girl and her dogs on the Charles Bridge in Prague. She obviously cared for them very much and it made me wonder what her story was, and if she made enough begging to support herself and the dogs. I took the shot with my Sony a6300 at 1/160 sec , 4.5, ISO 800. Cropped, added contrast and clarity. Not as sharp as I would like but it still tells a great story.
---
This round's discussion is now closed!
7 comments posted
J. Lanning Smith
Yes, it does tell a great story. The dogs give an extra measure of sadness to it. I like the way you composed the picture and how you got down to her level. Very well done! &nbsp Posted: 12/03/2019 10:08:48
---
Ed Tepper
Excellent story, Karen. I like how you captured her with her hand on the dog and looking down on them.
It looks to me like she fades into the background a little because of the similar tonal values. In the attached file I added a little brightness to her face using the adjustment brush and added a slight vignette around her and the dogs using the radial tool. The difference is subtle but I think it adds to the photo. How do you like it? &nbsp
Posted: 12/03/2019 10:20:56
Karen Johnson-Nieuwendijk
Ed, I think your version is better. It certainly brings her out to view better. Thanks. &nbsp Posted: 12/03/2019 10:42:11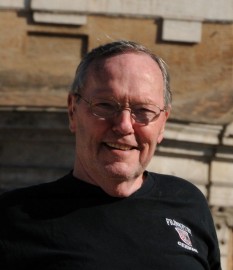 Bill Foy
Ed, I think you took too much of her facial skin tone away. She appears pale to me. &nbsp Posted: 12/09/2019 10:44:48
---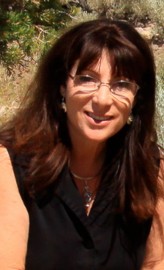 Carol Sheppard
This subject is wonderful! Its impact is poignant. You've captured the emotion on her face well, and the bond between her and the dogs in the relaxed posture of her pups. The composition and the leading lines all work favorably to bring my eyes directly to her and her flock, where they remain. What a great capture!

I agree that Ed has made an impact in having her stand out; I do feel, though, that it makes her appear less "street" than the original. The overall grey, toned down appearance in your version lend to the mood and the setting. In the redone version, she looks too healthy and scrubbed for my taste. Ed's version did draw more attention to the dirt under her nails, though, which increases the feeling of living on the street. &nbsp Posted: 12/03/2019 10:46:59
---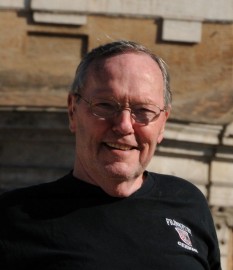 Bill Foy
I like your composition, the color is good and, I agree that it could be a tad sharper. A very nice storytelling image, Karen.

There are two things that occur to me when I look at this image. First, that the Charles Bridge is not jam-packed with people. Except on very rainy days, I never saw the bridge when it wasn't packed from side-to-side and end-to-end. Second, how quiet these dogs are. I'm always surprised when I go to Europe, and regardless of the country, with how well behaved the dogs are - as opposed to the owners/walkers, who never pick up after them. &nbsp Posted: 12/09/2019 10:56:05
---
Ata Kemal Sahin

(Group 74)
It's really an heart-touching story. I wanted to give all money in my wallet. Small dog is focused. Thanks for sharing Karen. &nbsp Posted: 12/15/2019 01:16:48
---