Member Bios
Group Admin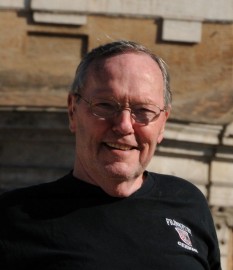 Bill Foy
I'm retired, living in the Philadelphia, Pa suburbs. I've been taking pictures for a long time, but only recently have become serious about it. A friend gave me a subscription to PSA (which I had never heard of) as a birthday present.

My interests have really expanded since joining PSA. I enjoy all areas of photography and my main interests are street, macro, nature, monochrome and travel, along with my grandchildren's activities. Post-processing, for me, usually consists of cropping and tweaking brightness & contrast, with occasionally straightening and removing annoying objects. Post-processing is absolutely not something I give very much thought to and, therefore, it's not a strength for me.

I'm interested in having my photos critiqued so I can improve my techniques.

I use a Nikon D500 and Fujifilm X-T20, with a variety of lenses.
---
---
---
Ed Tepper
I have been "doing" photography for a long time but about 10 years ago I went cold turkey and just stopped. Life was a little complicated back then. However, about two years ago I started to look forward to the time when I would retire from corporate life and picked up my camera again. In August 2017, I hit the I'm getting the hell out of corporate life button and I am now full-time into having fun.

Over the last couple of years, I've experimented with a few genres including portraits and real estate photography but I am not into chasing after clients at this point in my life so I am starting to focus on just having fun and creating photographs that maybe others would like enough to buy. I guess you might call that fine art photography. I'm hoping that at least I can get my photography habit to pay for itself. I do my own printing, matting and framing and I very much enjoy having complete control over the artistic process.

I live in Glen Allen, Virginia, which is a suburb of Richmond. There is an active photographic community here and I am a member of several clubs including the Camera Club of Richmond, which is a member of PSA.


---
---
---
J. Lanning Smith
I have been doing digital photography for about 3 years now. While I've tried out and am active in all types of photography, I am finding that my interests are really starting to settle towards doing street photography and fine arts photography. I find that to be the most interesting because there's a never ending stream of possible images that can be taken. There are 7 billion people in the world, meaning there are 7 billion different stories to be told through the lens of my camera.

I generally shoot with a Canon EOS 5D Mark IV, a camera that has more capabilities and features to it than I am capable of using at this point. I also have a full range of lenses. But I also believe that with my iPhone X, I always have a suitable camera with me. I try to be conscious of that so that I don't miss good photographic opportunities at times that I'm not out intentionally shooting.

I belong to a couple of local camera clubs as well as to PSA. I find the critique groups and the competitions to be especially useful to me in learning to get better.

I'm retired, been retired for 8 years now, so I should be able to do lots of photography. Unfortunately, I don't get out near as much as I would like to. In addition to photography, I am in key positions on two clubs and I write too. All of that takes my time away as well. But I am hoping to spend more time with my photography going forward. I look forward to learning from everybody at PSA.
---
---
---
Ron Baker
Bio Coming Soon . . .
---
---
---
Karen Johnson-Nieuwendijk
I started taking pictures seriously when I got my first SLR-a Minolta film camera-in 2001 but really had no clue what the camera really could do. My job led me all across the country so took pictures wherever I went. I got some good photos, but only by trial and error. When I settled in RI in 2010, I joined the local photo club and have learned a lot from the programs, the members and the workshops. I enjoy most kinds of photography-nature, wildlife, travel, landscape, abstracts and street photography are my favorites though. I take my camera most everywhere I go.
---
---
---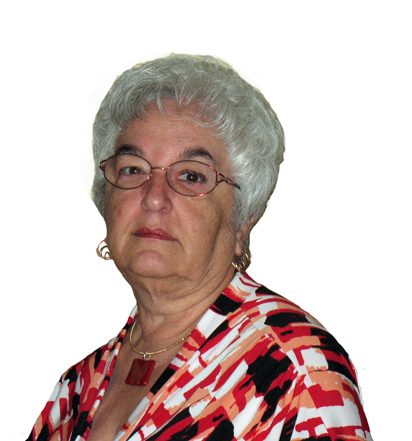 Beverly Caine
I began my interest in photography about 1977 when we were planning a trip to Europe and I threatened my husband, telling him if he fell over another bench while taking pictures I would leave him there. He suggested I take a course. I did, After my first course, I submitted a photo I took in Madeira to a local contest and took first place winning a week in Mexico, and the rest is history.

I am a semi-retired travel agent, living in Boynton Beach, FL., and my love of travel offers me many opportunities to enjoy my photography hobby. I also enjoy photographing people and flowers.
---
---
---
Dan Fiore
"Photography is life, one frame at a time"

I'm a life-long frustrated artist that could never color within the lines or draw a straight line. At age 16, I picked up his first camera (a Minolta) and I have never put the camera down. Over the past 30 years as an Account Executive, I have traveled over a million miles. With my camera, I have been able to capture the faces and places of my travels and adventures.

"As a Street Photographer, you are able to use your camera to document the real DNA of where you are and you're able to slow the world down for a short time and really experience it."

I live in New Jersey and I hope to continue my travels and reach the 2 million mile plateau while documenting the world around me one frame at a time.

I use a Fujifilm XT2 and my iPhone.