James Troeger
---
March 2023 - Signs of Hope at Reynolda
Original
About the Image(s)
Exif Data: ISO 800, focal length 50mm, f/3.5, 1/1600 sec; captured using aperture priority to help compensate for the rather breezy conditions, then adjusted ISO to attain a reasonably wide aperture to provide a shallow depth of field and the complementary bokeh.

I captured this image on Feb. 21, 2023 using my Canon 60D paired with my "new to me" Sigma DC 17-50mm f/2.8 lens. This is really my first decent/middle-of-the-road lens and I am really pleased with it thus far. The faster/wider aperture over the kit lens of my longer telephoto lens is significant, especially when zoomed in at 50mm, and I like the bokeh I am able to achieve with it vs. that kit lens as well as a significant improvement in sharpness.

The image was captured near sunset in the gardens at "Reynolda," the remaining portion of the 1,000+ acre estate originally established by R. J. Reynolds, the tobacco pioneer, starting in 1906, in Winston-Salem, NC.

I love early spring blooms and the daffodil especially, is a sign of hope and renewal, thus the title.

I had no real plan for the day other than to enjoy the incredible weather, get outside and explore an area I was visiting for work, and to see what I might capture with my new lens. The sunset served up some nice backlighting and it helped to bring out some of the texture in the petals.

---
This round's discussion is now closed!
11 comments posted
---
---
---
Robert Schleif
This is a nice use of your new lens. The cropping seems comfortable, and you have nicely toned down the bright background. I'd be comfortable with even more reduction in its brightness. This might feel more natural if it were reversed left to right. &nbsp Posted: 03/02/2023 19:30:56
James Troeger
Thank you for your comments Robert! &nbsp Posted: 03/03/2023 18:13:24
---
---
---
Brenda Fishbaugh
James, I like your Hope Daffodil (like the Hope Diamond). I agree with Robert that its nicely cropped, nice bokeh and the background darkening was a good move. It has a nice happy vibe, almost painterly. Looks like the new lens is paying off!

What post processing did you choose, if any, besides darkening the highlights in the corner?

At first, I found the dark yellow "egg yolk" color in the background a bit too much and overpowering the daffy. But after looking at it 2-3 times, I do think it works. However, the top left corner has a white dot, and I'd suggest darkening that corner, so we don't get pulled off the page looking at the brightest spot in the composition.

A couple other things to consider: the center of the daffy is much darker than the petals, and the transparent center seems to be the subject. I don't know if a little radiant gradient with yellow + exposure would bring more attention to it?

I'm a little perplexed by the yellow lines of the stem? Not sure what they are or how important they are you your flower.

Very hopeful and restorative, for sure!
&nbsp Posted: 03/03/2023 15:06:50
James Troeger
Thanks for your observations Brenda.

The yellow lines/streaks on the stem are actually pieces of sheath still hanging on ... they were illuminated by the heavy backlight of the sunset as well, giving them that appearance.

Post-processing for this one utilized no selective measures at all. I brought down the brightness of the overall image and played with highlights, shadows, white, and blacks to balance out the exposure some and try to bring out the texture in the petals. I also removed the small, blue/green/rainbow colored dot/artifact just below the petals that can be seen in about the 4 o'clock position in the original.

The intended subject when I took it was the translucence and texture of the petals with the backlighting of the setting sun.

Your comments on the brightness/white spot are especially appreciated ... I was simply so happy to finally have round bokeh as opposed to pentagon-shaped bokeh that I was thrilled to have those soft white spots. :-)

I already have some things to work on with it just from what you and Robert have offered. Much appreciated! &nbsp Posted: 03/03/2023 18:28:18
---
---
---
Sunil Mehta
James,
Processed image is good, i don't see anything more is needed.
Liked it. &nbsp Posted: 03/06/2023 20:15:23
---
---
---
Jim Hagan
I like you image. The composition is great. However, to me, the image seems somewhat soft probably because of the wide F stop of 3.5. Lens tend to be somewhat soft at the bottom 2 and the top 2 stops. I think a f stop of 5.0 would have been much sharper but perhaps the background would not have been so nicely blurred. In my revision I sharpened just the flower and then also brightened the center. I did not know what to do with the odd stem so I just eliminated it. &nbsp
Posted: 03/06/2023 21:14:01
---
---
---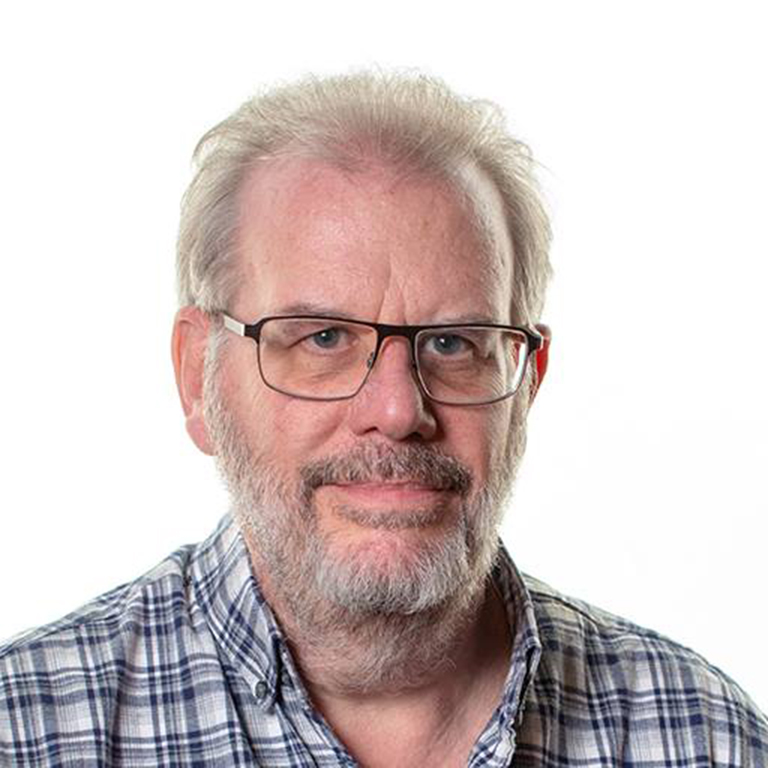 Terry Walters
Hi James, great image and well processed, and I think Brenda has pointed out all the lighting issues that I saw.

I prefer Jim's version as it brings out more detail and really makes the flower pop, but I would also include the stem to stop it from 'floating'.

&nbsp Posted: 03/08/2023 09:48:20
---
---
---
Brenda Fishbaugh
I am loving Jim's version. It looks very artistic with Jim's crop.
&nbsp Posted: 03/08/2023 20:48:54
---
---
---
James Troeger
A huge thanks to all for the great comments an suggestions. Y'all are really starting to bring me around on having some appreciated for the 1:1 aspect ratio!
I cropped to 1:1, and took note of everyone's suggestions for selective sharpening, brightening, and darkening, brightening the center of the daffodil, darkening the entire background, especially darkening the top-left and lower-left corners, plus selectively working on the stem a bit to make it look as best as possible while avoiding the magically floating flower.
I'm happier with this redone version. &nbsp
Posted: 03/25/2023 09:13:54
James Troeger
---
---
---
Brenda Fishbaugh
I do love your reworks! And I do like the daffodil facing the right. I hope you are happy with the changes, its all about your happiness! &nbsp Posted: 03/25/2023 18:31:23
---
---
---