Jim Hagan
---
April 2021 - HARROWING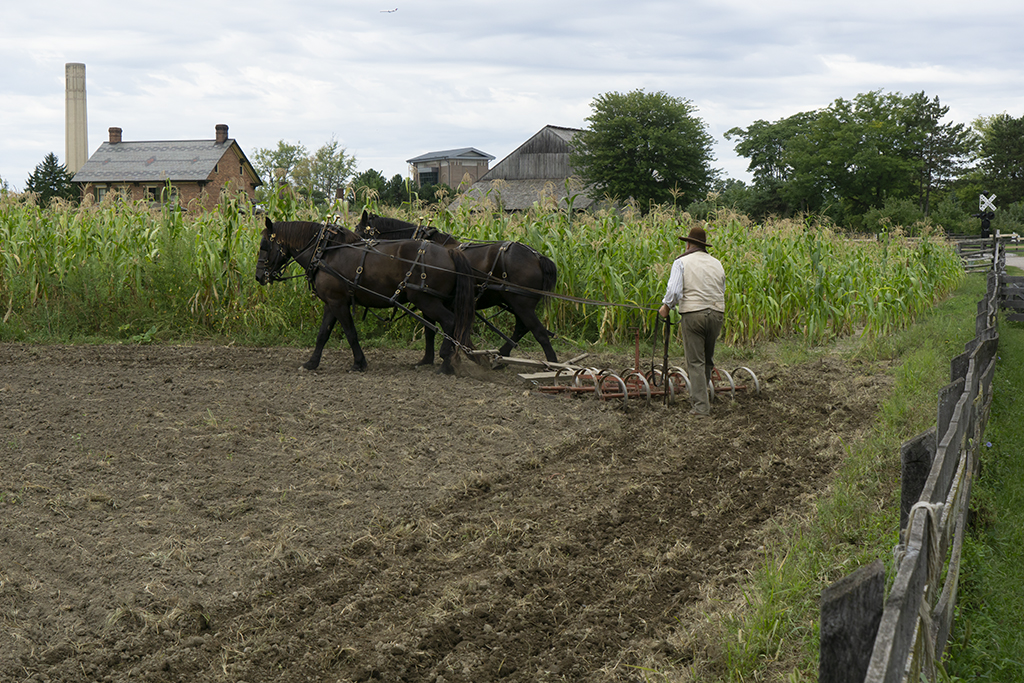 Original
About the Image(s)

Greenfield Village is near Detroit and includes many historic structures (homes, farms, school houses etc.). Included is the actual home and barn from the farm where Harvey Firestone grew up. Henry Ford purchased the buildings, had them carefully disassembled and then reassembled in Greenfield Village.

While visiting Greenfield village I enjoyed watching a demonstration of harrowing with a team of horses. I photographed the scene at 35mm, 1/640, f/9 with ISO at 500. In the image you can see the upper parts of the Firestone home and barn. But also in the image are a large chimney and another non Firestone structure - I cloned out both in Photoshop. I also removed the fence, darkened the sky, lightened the horses and cropped some off the bottom.
---
12 comments posted
---
---
---
Mitch Ross
Nice work, Jim - neat scene, and I like your decision to crop so the path of the horses follows around the edge of the image. I woudl probably have not even noticed the smokestack removal if you hadn't said something, but now that you did, my eyes are drawn to its prior location. Can see a vertical line of the photoshop adjustment. I'm no PS pro, but woudl love to know from others with more experience how best to blur that and make the "new" sky blend in better... &nbsp Posted: 04/02/2021 18:01:46
Sunil Mehta
Brenda Fishbaugh
Sunil's idea is great. Another idea is to use a softer spot healing brush, so it doesn't leave crisp lines. &nbsp Posted: 04/02/2021 20:38:52
Jim Hagan
Thanks for your suggestion. Please see my revision. &nbsp Posted: 04/05/2021 19:21:11
---
---
---
Sunil Mehta
Jim,
Good travel photo, very well processed. &nbsp Posted: 04/02/2021 20:39:17
---
---
---
Brenda Fishbaugh
I love this, Jim. I think it might make a good sepia, also. I think the photo feels a bit tipped down to the right. It might be the horses are really going uphill a bit, but it might be worth leveling, if anyone else notices? &nbsp Posted: 04/02/2021 20:44:59
---
---
---
Helen Warnod
Hi Jim. I like this shot. Well done on the processing. The only thing that I can add following Sunil's feedback, is that I agree with Brenda about a small leveling to the left.
Congrats on the photo. Something that I have never seen before! &nbsp Posted: 04/03/2021 02:16:18
Brenda Fishbaugh
Jim, I think you've made the right improvements. Just love those furrowing lines leading us in and over! &nbsp Posted: 04/05/2021 19:50:30
Sunil Mehta
This is good, liked its. well processed. &nbsp Posted: 04/05/2021 22:34:32
---
---
---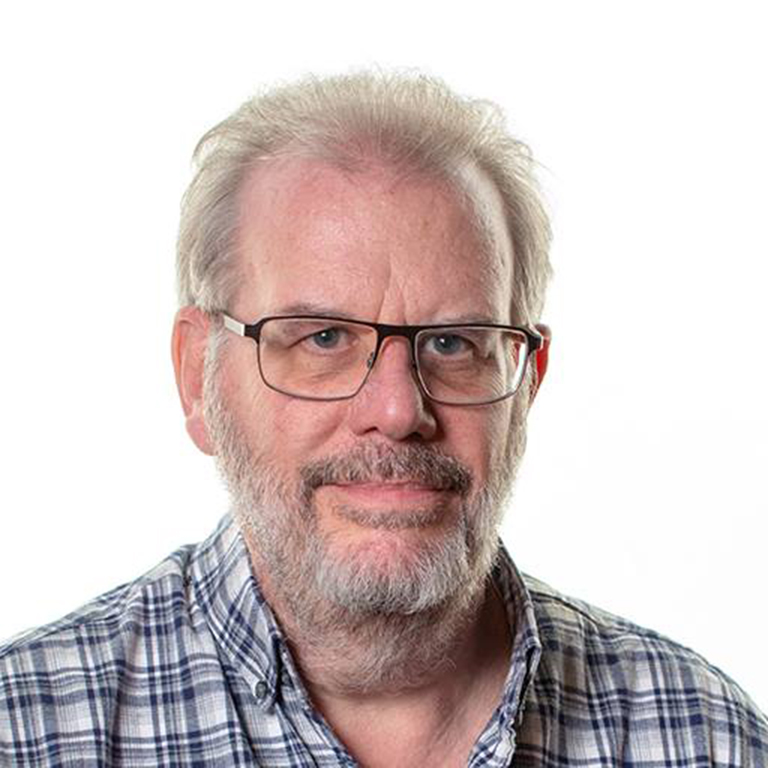 Terry Walters
Hi Jim, an excellent image and caught just at the right moment. I agree with your crop and removing the unwanted modern features, but may have been tempted to leave a bit more of the field corner.
On my screen there is a halo along the rooftops possibly from sharpening?
Have you also considered flipping the horizontal so the story reads left to right?
&nbsp
Posted: 04/07/2021 09:55:34
---
---
---
Jason Kravitz
I like your original edits on tones and building removal, and the updates in your latest revision. Terry's suggestion to go left is interesting as well.
I would consider cropping even a little tighter to remove some of the foreground dirt which to me does not add a lot to the image. It would cut the building in the back in half but I think it works and creates some nice diagonal lines through the horses to the chimney. &nbsp
Posted: 04/07/2021 16:24:53
---
---
---
Please log in to post a comment