Jim Hagan
---
November 2020 - The Cunningham Cabin
Original
About the Image(s)
The Cunningham Cabin was a homestead log cabin built in the Grand Teton National Park in 1885. The cabin has a sod roof with a room on either side of a central breezeway.

I photographed the cabin using a wide angle zoom lens at 18mm at 1/400, f/8 and ISO at 200.

I decided that the wide-angle lens made the cabin looked squat so in Photoshop I increased the cabin's height and also increased saturation and contrast.
---
This round's discussion is now closed!
5 comments posted
---
---
---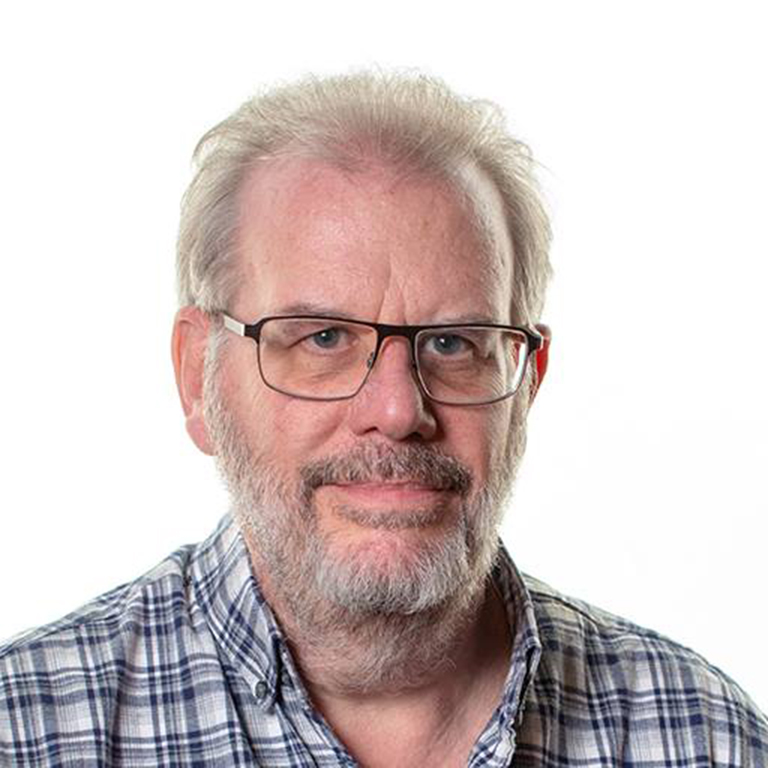 Terry Walters
Another great photo venue Jim, I'm jealous. I like the lead in path from the corner taking me to the hut entrance, and although not exactly in the corner it works well where you have it. if you were tempted to crop off the left of the path the hut would be too central, so don't go down that path (sorry, bad pun).
I feel the clouds are a bit too dominant so I tried a bit of Gaussian blur, and desaturated too. I then thought it needed something else, probably a rabbit or something from the local habitat, but I only had a dog to hand :)
&nbsp
Posted: 11/04/2020 10:53:11
---
---
---
Helen Warnod
Hi Jim,
Powerful image! Bravo! I love the colour and contrast. The clouds are fairly strong, but they add drama and also add to the story of the image.
It appears that you rotated the image a little to the right? I prefer the original. The edit feels a little as if the hut is slipping away to the right.
I wouldn't have thought of adding something in the foreground, but I agree with Terry. It is a complementary addition.
Look forward to seeing the edits! &nbsp Posted: 11/04/2020 20:41:17
---
---
---
Brenda Fishbaugh
Very interesting, Jim! Lots of contrast and definition--I like the rough grass and dramatic sky and falling down cabin. I agree with Helen that it seems to have an odd skew to it, but I see it in the original also. You don't say what your wide angle lens mm was, but probably very wide, which can distort.

I do like Terry's ideas of adding a subject to take us to the cabin and softening the clouds a bit. Was this an HDR?

This reminds me a bit of my jungle pic a few months ago, where the path needed a panther on it to add interest and anchor it. &nbsp Posted: 11/07/2020 20:43:08
---
---
---
Jason Kravitz
I like the clouds in your edit. They seem very vivid. This would probably really pop on a metal print.

The idea of adding a foreground subject might be a fun addition to explore. &nbsp Posted: 11/18/2020 16:10:18
---
---
---
Sunil Mehta
Good photo, I liked the processing of cabin and the grass, cloud looks good in original photo. &nbsp Posted: 11/25/2020 19:16:57
---
---
---