Sunil Mehta
---
November 2020 - Eastern State Penitentiary, Philadelphia
Original
About the Image(s)
Camera : FujiFilm X-E1

Lens: 18-55mm @ 18mm Exposures: 1/4 Sec; f/7.1; ISO 6400.

Post process: Photoshop & Lightroom.

This prison in Philadelphia is now an attraction for tourists and provides lots of opportunity for photography,

I visited in winter and it was a very dark afternoon with very little light inside the prison, took hand held at

high ISO and low shutter speed of 1/4 sec, happy that I could take a couple of acceptable photos with very
little camera shake.

I have posted in BW, color if processed well may look good.
---
9 comments posted
---
---
---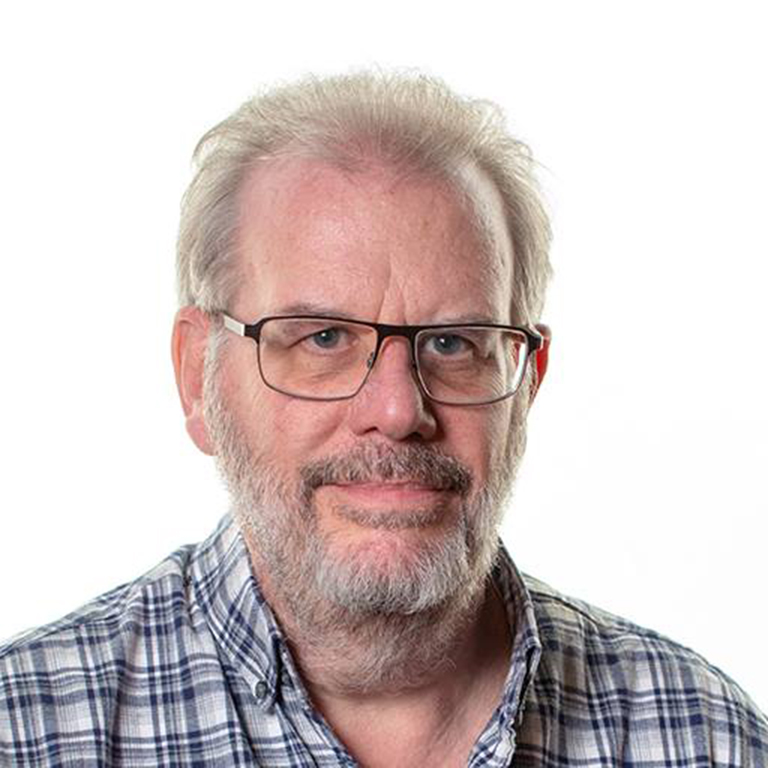 Terry Walters
Well seen and well captured, especially as it was hand held, especially not to have anyone else in the frame for such an amazing venue. The image asks me three questions (which is good), what's in the door to the left, what's up the stairs, but more importantly where does that long corridor go?

I think you're right to go monochrome, there isn't enough peeling colour otherwise. I guess you've brought up the light/detail in the doorway and stairs to good effect, maybe you can do something with the cart to the right of the door too? I also suggest a vignette to soften the corners (I know I don't like them but here I think it would help).




&nbsp Posted: 11/04/2020 11:04:25
Sunil Mehta
Thanks Terry,
Door to the left:Prison cell, all doors on the left are cells.
Stairs: Leads to upper level of prison cells.
Long corridor:Goes nowhere, on both sides are prison cells, look at attached sketch.
Al Capone was in this Prison for some time and his cell is well maintained, attached photo. &nbsp
Posted: 11/04/2020 21:47:20
---
---
---
Helen Warnod
Wonderful image and edit Sunil. I like this image just the way it is. I cannot think how I could assist in improving it. Congratulations. &nbsp Posted: 11/04/2020 20:45:15
Sunil Mehta
Thanks Helen. &nbsp Posted: 11/04/2020 21:48:50
---
---
---
Brenda Fishbaugh
Sunil, one of my favorite photos of yours! And thanks for the history on Al Capone! His cell looks quite posh! As gorgeous as this is, I do like both Terry's ideas to bring up the ccart and add a slight vignette.

I'm interested in your b/w processing. Did you use NIK? I would love to recreate this, if you know your filters or technique.

&nbsp Posted: 11/05/2020 18:54:08
Sunil Mehta
Thanks Brenda,
I did use Nik/Silver Efex Pro 2 for BW conversion after adjusting Shadow/Highlight in Lightroom.
In Nik, used High Structure (Smooth) Preset, after Converting to BW used Photoshop to adjust only highlight by creating Layers and adjusted very small area.
For you to recreate I have uploaded two files, Original & Layered BW Photoshop.
You can download original File from this Link
https://www.dropbox.com/s/l8kfj99l9j2px21/DSCF1629.JPG?dl=0
BW Photoshop File (Check Layers and switch ON/OFF to see it's effect on highlight spots)
https://www.dropbox.com/s/dislffrfra0oq8g/DSCF1628_BW_01.psd?dl=0
&nbsp
Posted: 11/05/2020 21:58:23
---
---
---
Jim Hagan
I love the photo. The mono version has much more interest than the color image. I have no suggestions. &nbsp Posted: 11/15/2020 19:30:45
---
---
---
Jason Kravitz
My Dad was telling me about this place. I think he visited there a few years back to take photos. This is a great vantage point / image.
I like your edits as well. The mono definitely brings out the old textures and contrast.
Though you might be able to get something interesting out of the color as well. I was playing with some of the new color toning options in the latest Lightroom Classic and came up with this. Sort of a split tone. I think it brings more luminance to background hallway. This is just a quick idea, you could probably do more with some conscious effort.
&nbsp
Posted: 11/18/2020 16:20:40
---
---
---
Please log in to post a comment