Jason Kravitz
---
November 2020 - Narcissus as a Canine Observer
About the Image(s)
EXIF : Panasonic DC-G9 1/400 second F/4.0 ISO 200 146 mm

I was taking some photos of my father-in-laws dog and liked the reflection on the pool. I flipped the image around so the reflection was on top and did a little tweaking of exposure / contrast and a vignette.
---
6 comments posted
---
---
---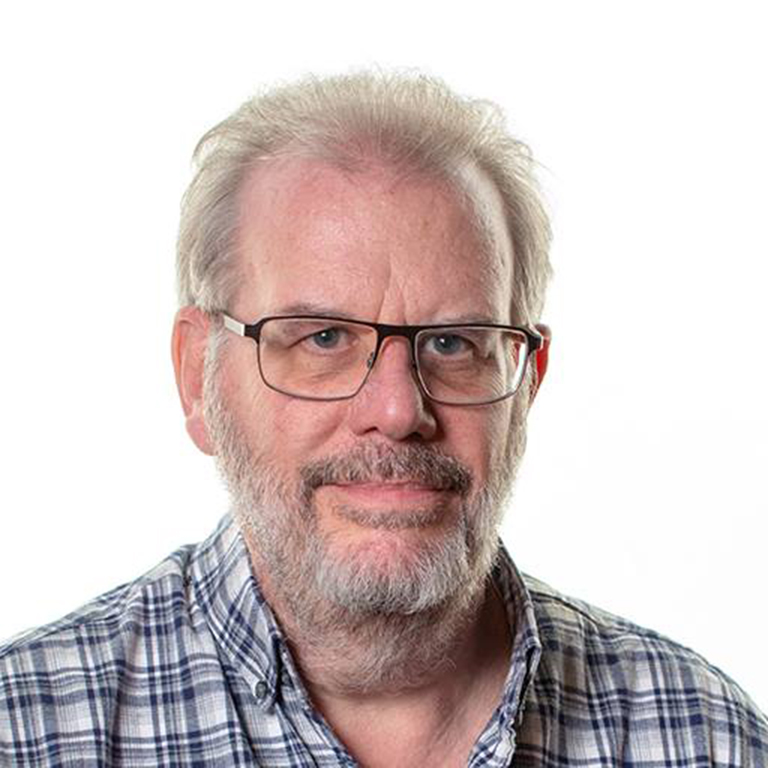 Terry Walters
An unusual one for you Jason, and I can't see what look you were trying for, or is it just for the challenge? There are the obvious cropping issue with the head, plus the horizontals.
To make something different I straightened the horizon, cropped off the 'real' half, used Topaz AI adjust HDR, then applied a Mono layer using a Green filter. To remove the reality I then used a Posterize layer at 20% opacity.
Hmmm!
&nbsp
Posted: 11/04/2020 13:07:29
Jason Kravitz
Thanks Terry for the critique and artistic rendition. I like the B&W reflection crop. &nbsp Posted: 11/04/2020 14:18:20
---
---
---
Helen Warnod
Hi Jason. Well spotted! It is an engaging photo.
I felt it was a shame that you hadn't caught the top of the real dog's head and that you hadn't stepped a little to the left to straighten the pool edge.
I thought I'd have a play in PS, to at least be able to make a suggestion.
I used the Warp tool to straighten and even up the pool edge a little. Then I made a copy and converted the image in black and white. I made a layer then cropped off the non-reflected B&W half of the real dog, rotated it and pasted it back as the reflected dog. Then I warped/straightened the fence posts in both halves.
If I'd been smarter I would have reversed the B&W so it looked like the real reflection, but I flattened it before I realised what I hadn't done! Silly me. But you'll get the idea anyway I guess. &nbsp
Posted: 11/04/2020 22:09:25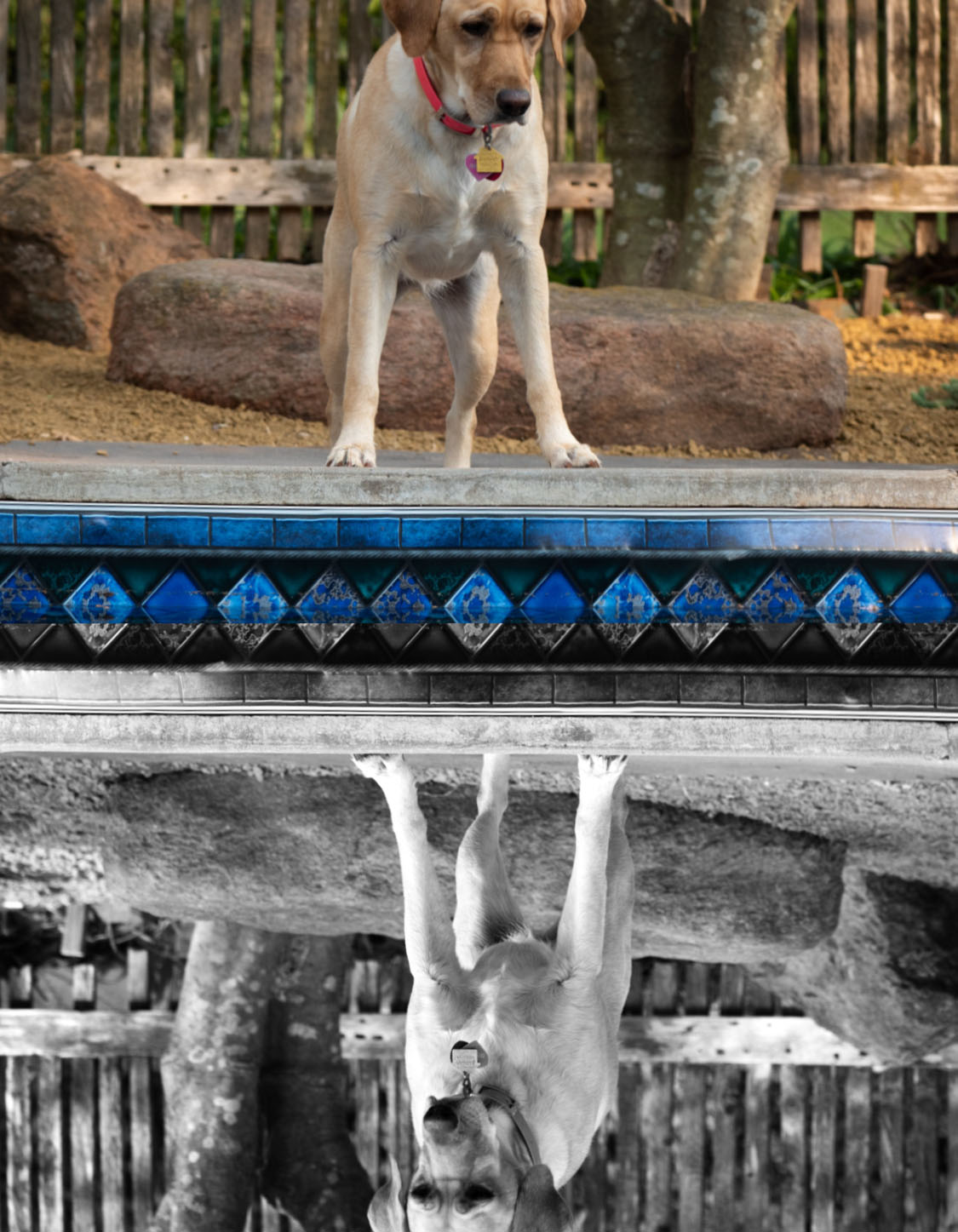 Jason Kravitz
Thanks Helen for the creative edits. Your half B&W / half color concept is an original take. I like it!
I've shared the original with Brenda (below) if you'd like to pull that one up. The dog's head didn't get cut off here but does if you rotate the image to make the lines straighter.
On flipping it around reflection first, this must be an Aminus3 thing. We have a lot of creative photos where the reflections appear as the main subject.
https://www.aminus3.com/remix/6526/
I like this kind of image and that's what I was going for here.
&nbsp
Posted: 11/06/2020 14:54:54
---
---
---
Brenda Fishbaugh
Jason, I'd love to see your original. I appreciate your always-creative approach, but I'm not connecting with it. It is very intriguing and keeps me looking at it trying to figure it out! and not connecting with Helen's or Terry's suggestions. Maybe if we see your original, we might get inspired and come up with another take. &nbsp Posted: 11/05/2020 19:33:49
Jason Kravitz
---
---
---
Please log in to post a comment