Brenda Fishbaugh
---
November 2020 - Pitch black long exposure
Original
About the Image(s)
ISO 1600 2.8 f/stop 15mm 20.0 seconds
Canon 5D Mark IV Tamron 15-30 wide angle, tripod, cable release

We arrived down in Florida for our 6 months stay. We immediately went to the dark park, Kissimmee Prairie, and got an amazing first attempt Milky Way shot. The next night, we went closer to home, but had a lot more clouds. It was very dark, but I could see a little light from a neighboring town peeking through some trees at Scrub State Park. I did a 20 second exposure and the Jpg on the back of the camera was like a sunset! Stars and clouds and all sorts of colors from the various vapor lights from town (and I was changing the Kelvin to see what effects I could get).

I had some blown out highlights and did some cloning, and did a selection to remove noise out of the clouds, but couldn't remove it where the stars shine through because it softened them too much. The trees wanted to go green with the light coming through, so I selected them and took them down to a silhouette.

I thought it was unusual and very interesting, but it could be the DEET destroying my brain; I had to spray myself with to avoid the mosquitos!

Thoughts? It was a great learning experience and you know I love long exposures.
---
This round's discussion is now closed!
19 comments posted
---
---
---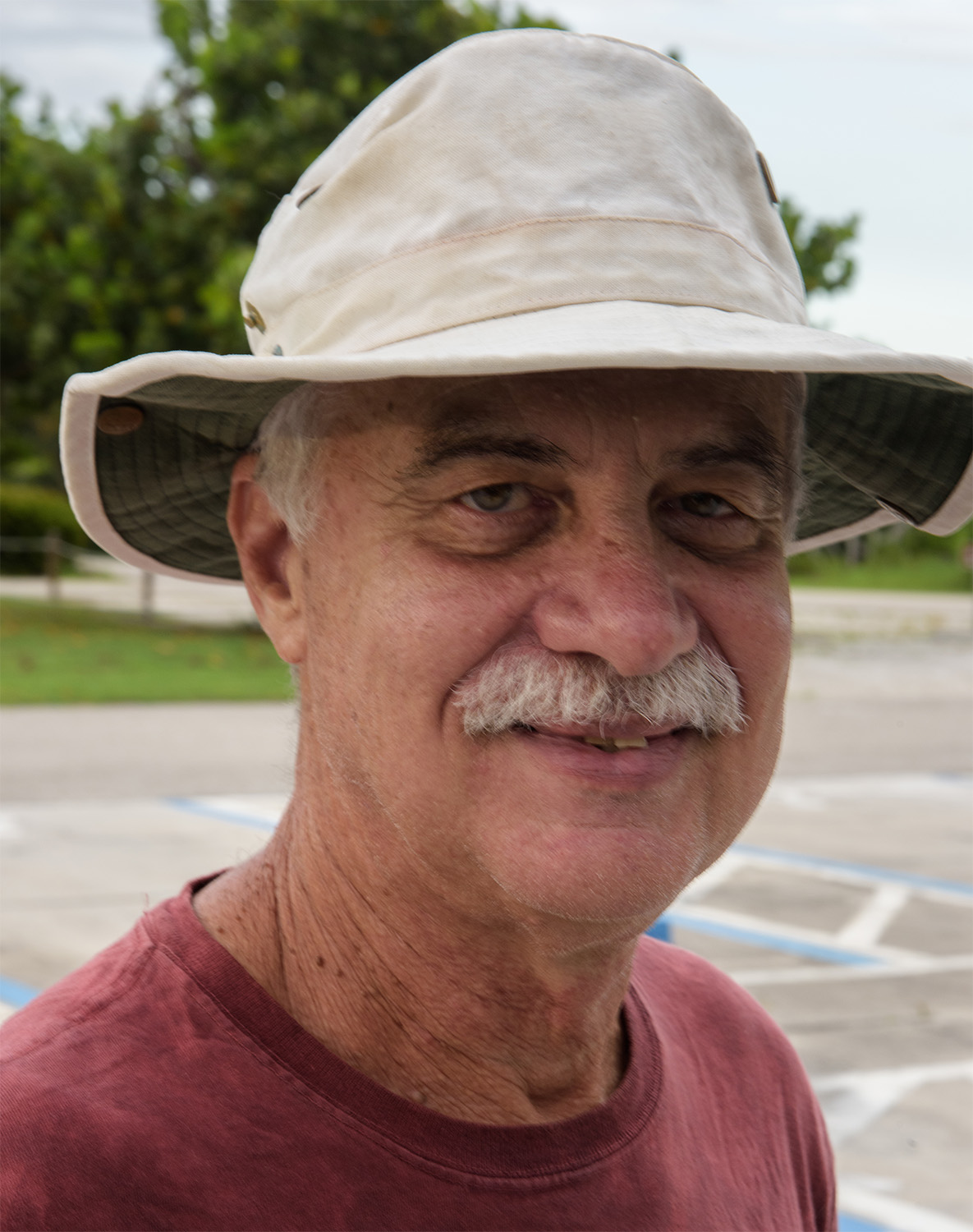 Larry Treadwell

(Groups 36 & 67)
Welcome to Florida. Our mosquitoes think tourists are quite tasty. They hope you will return, assuming they left you enough blood to stay alive.

They very unusual clouds made this a striking image. Your exposure really made this image work. Well done. &nbsp Posted: 11/02/2020 10:59:48
Brenda Fishbaugh
Larry, thanks for stopping by our group! So nice of you! I'm glad you like my happy mistake! &nbsp Posted: 11/02/2020 13:26:05
---
---
---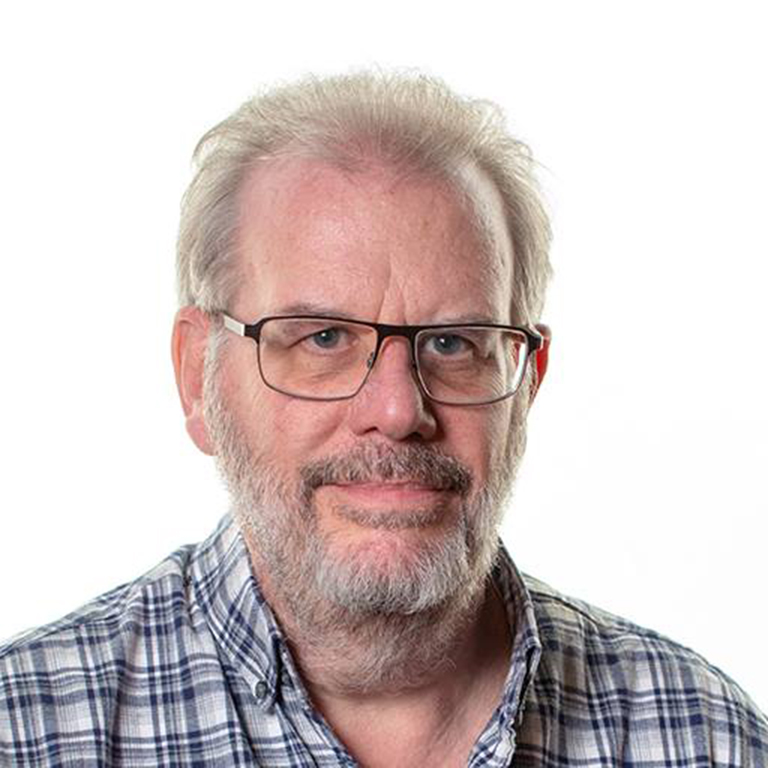 Terry Walters
An excellent image Brenda, and nothing much I would change, the balance across the image is good, and the colours and streaks in the sky, especially being offset, work well.
There is movement in the trees which one would expect with a long exposure, no matter how still the air felt, so I tried Topaz AI Sharpen - Stabilise and I think it adds some punch.
&nbsp
Posted: 11/04/2020 10:28:36
Brenda Fishbaugh
Thanks, Terry! I have Topaz and will give it a try! &nbsp Posted: 11/05/2020 18:22:41
---
---
---
Helen Warnod
This is epic Brenda! Stunning shot. I really like the enhanced colour. Wow!
Only small suggestion from me would be to consider cropping a bit off the right-hand side of the panorama, leaving only the one tree on the right. It would help centre the main event of the image. &nbsp Posted: 11/04/2020 20:31:06
Brenda Fishbaugh
Great idea, Helen! If I understand, your suggestion is to crop on the right, so the trees on the right are halved, and so both sides look similar and create "frame" on the left. &nbsp Posted: 11/05/2020 18:28:51
Brenda Fishbaugh
See my latest version below. Thanks again, Helen! &nbsp Posted: 11/29/2020 18:41:09
---
---
---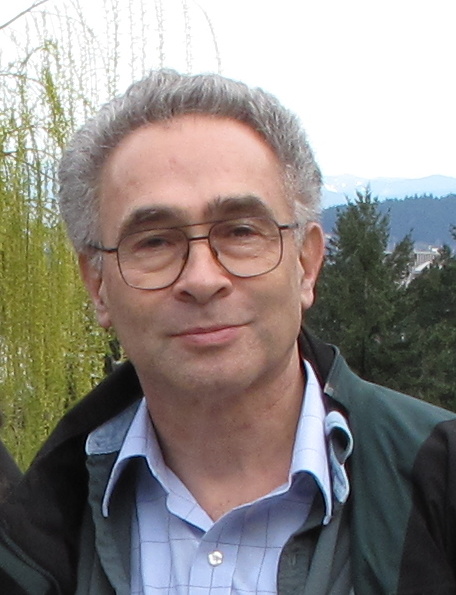 Stephen Levitas

(Group 32)
Your experiment led to a fascinating result. It strangely reminds me of shots of the northern lights! &nbsp Posted: 11/04/2020 22:33:10
Brenda Fishbaugh
Thanks, Stephen! Yes, it does look like Northern Lights! I love when you stop by! &nbsp Posted: 11/05/2020 18:30:21
---
---
---
Jason Kravitz
This is really a special image you've captured here. I can see how it looked like a sunset to you in the viewfinder. How surreal in the dark of night.
Dunno if I would change all that much. I like how you've brought out the yellow color and the crop gives it a cinematic look.
I second Helen's idea to create an alternate version of this image that is more centered on the sky burst (like attached). You could shop both around (in competition etc) and see which is better received.
&nbsp
Posted: 11/15/2020 12:14:36
Brenda Fishbaugh
See my latest version below. Thanks so much for your help, Jason! &nbsp Posted: 11/29/2020 18:40:42
---
---
---
Jim Hagan
I like the image as it is and would not change anything. Great shot.
&nbsp Posted: 11/15/2020 19:28:27
Brenda Fishbaugh
Awfully kind of you, Jim! See my latest version below. &nbsp Posted: 11/29/2020 18:40:19
---
---
---
Abdo Allam
great shot , i like the running clouds and lighting , for me i will take another photo with high ISO and normal shutter for trres , to avoid its movement in long shutter and then blind it toghether &nbsp Posted: 11/16/2020 02:13:17
Brenda Fishbaugh
Abdo, yes, I wish I had taken a separate shot. I will certainly remember next time! See my latest version below. &nbsp Posted: 11/29/2020 18:07:31
---
---
---
Sunil Mehta
Good picture, like it. &nbsp Posted: 11/25/2020 19:14:26
Brenda Fishbaugh
Thanks, Sunil! See my latest version below. &nbsp Posted: 11/29/2020 18:07:42
---
---
---
Brenda Fishbaugh
Thanks for all your feedback on my happy accident! I tried several crops, but really only loved the more panorama crop that I posted (and am resposting here). I did run Sharpen AI, Terry's idea--and that did help crisp things up. Side story--I could not get my Topaz DeNoise AI and Sharpen AI to work, I've had huge updating problems for several months. I messaged them and got GREAT customer service. I had to do a bunch of steps they recommended and got it going--they reset my "ownership" for another year, since I had been stuck for a few months. My fault I hadn't reached out earlier, but thought that was impressive. With the small version, you can't see too much of the Sharpen and DeNoise, but it worked very well. I am going to enter it in our local club and in PSA Color, I'll let you know how I do!
&nbsp
Posted: 11/29/2020 18:38:38
Sunil Mehta
Panorama crop looks very good. &nbsp Posted: 11/29/2020 21:28:08
---
---
---