Jim Hagan
---
October 2020 - Road to Tonopah
About the Image(s)
Tonopah is a historic Nevada mining town which was the site of one of the richest gold booms in the west. This historic town began with the discovery of gold and silver in 1900. By 1907 Tonopah had six saloons, many restaurants, lodging hoses and doctors. But, by 1910 gold production was already failing and by 1920 the population was less than 50% of its 1905 level. Today only remnants of this historic town remain.

I visited Tonopah a few years ago and photographed a truck on the road leading to the town. I photographed this abandoned truck at 35mm,1/4000, f1.8 and ISO at 160. I am often enamored by the beauty of a location and forget my camera and its settings. Obviously, I should have set my F stop at 8 or higher as there was no need of a 4000-shutter speed (please forgive me). But, in spite of a 1.8 aperture I am impressed by the clarity of the truck and the historic building in the background are not distracting.


---
12 comments posted
---
---
---
Helen Warnod
Hi Jim. What an interesting subject! Made for photography!
I'd be interested to now how you post-processed this image?
Can you give us a few more details?
&nbsp Posted: 10/02/2020 02:52:18
Jim Hagan
Please see my recently submitted comments and let me know if you have any other questions. &nbsp Posted: 10/13/2020 06:02:21
---
---
---
Sunil Mehta
Liked it, well processed, like to see the original photo, processing at the edge of mountains where it merges sky needs better treatment if the original is replaced. &nbsp Posted: 10/03/2020 21:53:48
Jim Hagan
Sunil, please see my revised photo and let me know if the sky looks better. &nbsp Posted: 10/13/2020 06:03:32
---
---
---
Brenda Fishbaugh
Jim, I just listened to a landscape podcast that talked about simplifying. I wonder if cropping the background out and focusing in on the car would make this stronger? The landscape doesn't seem to add to the truck's condition. Texture in Lightroom could really make the truck look great. I agree, we would love to see the original and hear about your processing. &nbsp Posted: 10/05/2020 16:35:27
Jim Hagan
My original and revised photos have now been submitted. &nbsp Posted: 10/13/2020 06:04:17
---
---
---
Jason Kravitz
I can empathize with the "forgot to change camera settings" situation. Fortunately, aside from shooting in full manual, our cameras have a lot of latitude to compensate.

I like the texture of the old truck and mountains, though I personally find the image too uniform in brightness. Similar to last month, I think a little selective contrast (or dodge /burning) could amplify the subject while still keeping the context of the blue sky, run down town, and mountains.

As Sunil suggested, if you are OK to share the original, it would be interesting to try out an alternate edit. &nbsp Posted: 10/06/2020 09:37:35
Jim Hagan
Thanks for your comments. I have submitted my original photo and if you are still interested I would like to see your revision. &nbsp Posted: 10/13/2020 06:05:28
---
---
---
Jim Hagan
Attached is my original Road to Tonopah photo. In my originally submitted photo, I cropped much off the right side, bottom and sky areas as I wanted to get the truck out of the center of the image and also to emphasize the buildings in the background. I also eliminated a sign and a utility box from the image. I then selected the truck and increased the color and contrast of everything else in the photo and then slightly increased the contrast of the truck. In my revised image I did almost everything the same except that I left the sky and truck about the same as in the original and then slightly increased the contrast of everything else.
&nbsp
Posted: 10/13/2020 05:56:00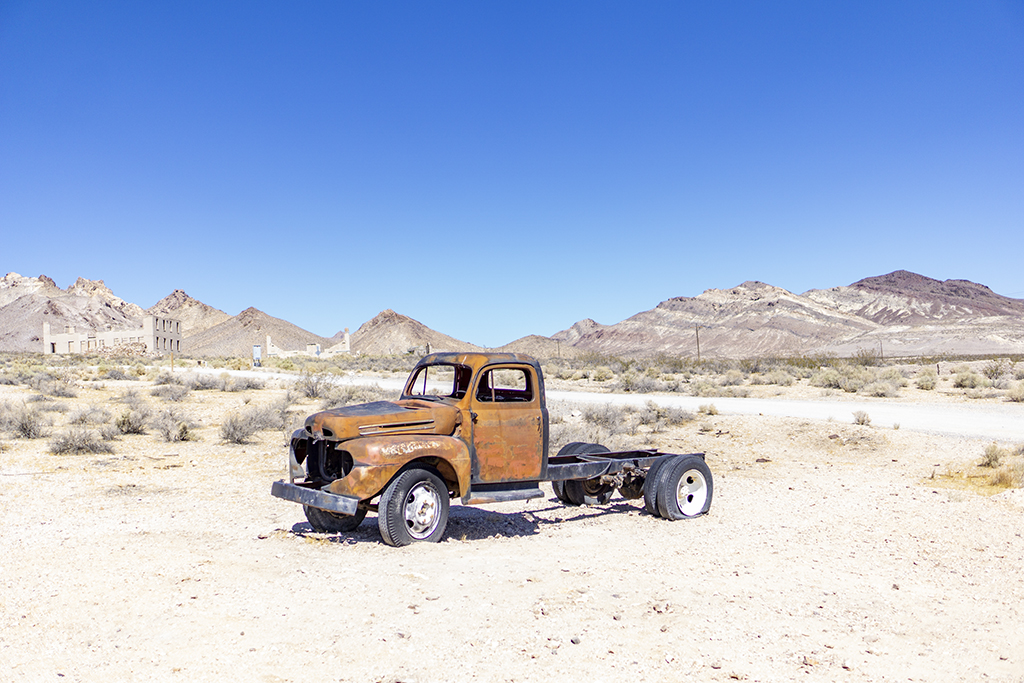 ---
---
---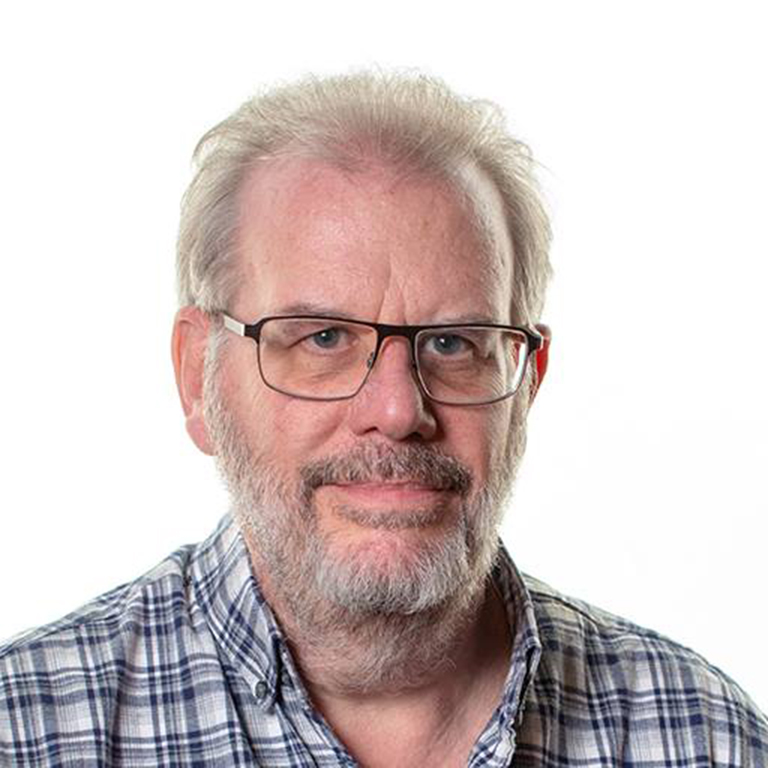 Terry Walters
Super image Jim, I'm jealous of such amazing locations :)

I'm surprised at how much background detail you caught at F1.8 as I'd expect it to be thrown considerably more out of focus. Having said that the buildings are important to set the scene, and the crop is well chosen.

I would like a bit more separation between the roof of the truck and the horizon, and this might be achieved with Jason's suggestion about overall brightness levels.

I'd also like a small cloud in the left of the sky to break up the solid colour, and balance against the truck.
&nbsp Posted: 10/15/2020 11:17:37
---
---
---
Sunil Mehta
Sky looks much better, but the contrast in truck area was better in the originally posted photo, maintain that. &nbsp Posted: 10/15/2020 20:12:28
---
---
---
Please log in to post a comment