Brenda Fishbaugh
---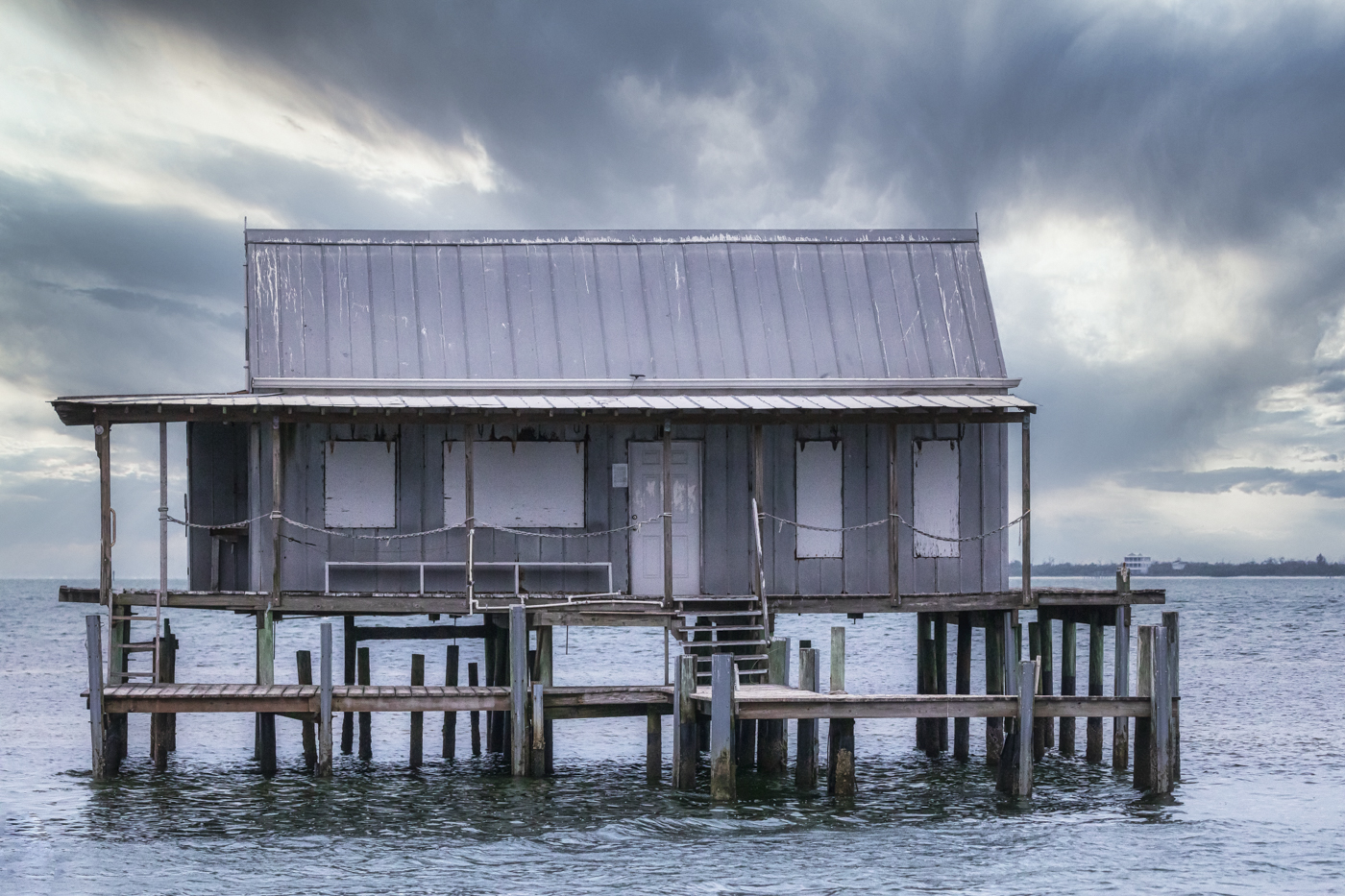 September 2020 - Florida Fish House
About the Image(s)
Canon 5D Mark IV, Canon 100-400 handheld from a boat
ISO 6400 153mm focal length f/7.1 1/500 sec

While attending the F3C Photo Conference (Florida Camera Club Conference) in Ft.Myers, I went on an 8 hour boat tour--you've seen previous pix of a sepia palm tree taken on the same trip.

This was taken from a rocky boat with 20 or so photographers trying to get the same shot all on one side of the boat--glad we didn't lose some cameras and photographers! We went by these old fishing houses, and people live on them now, its quite fashionable. But they were built for processing fish and storing supplies.

I have provided two processings...a blue tint and a monochrome. I've dropped in a sky, you can see what I had in the original. I think they are not simple enough to be interesting or complex enough to hold attention.

I've done the usual, added a vignette and then used a cool filter in Photoshop to create the blue tint. Perhaps the monochrome is too bright and should be more grungy? Maybe the sky is too much?

I really like them, but know they aren't right. Thanks!
---
12 comments posted
---
---
---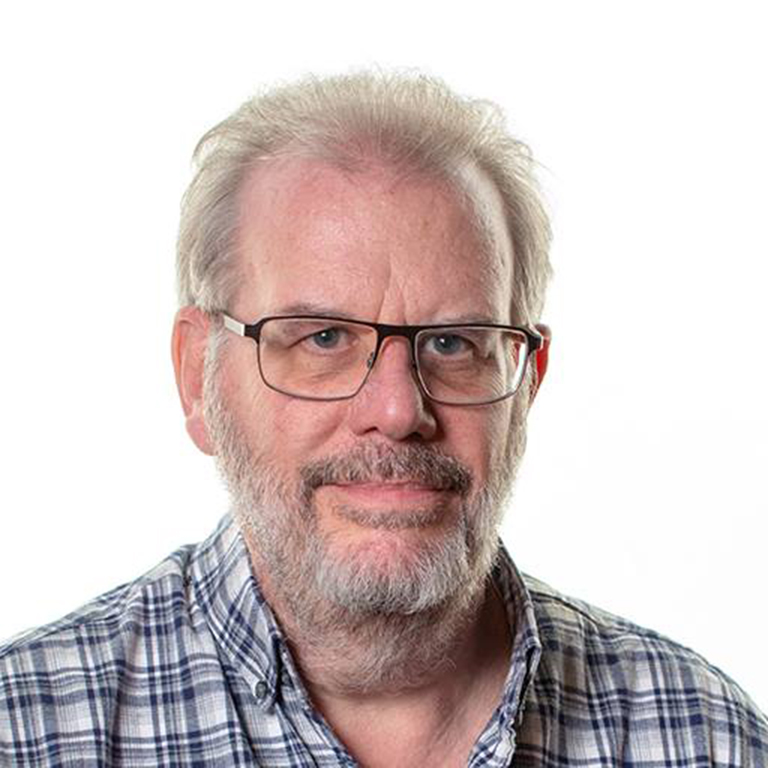 Terry Walters
Well done for getting such a clear image from a moving boat and with elbows out. The addition of the sky was well chosen and brings a cold mood to the image, and I prefer the blue tint to the mono version as this adds to the coldness.
The hut itself is a little flat, so I added a contrast layer at +50% to give a bit more depth, and masked out the sky as that doesn't need any more.
&nbsp
Posted: 09/06/2020 05:52:53
Brenda Fishbaugh
Terry, you are right, the hut was flat. I like what both you and Jason added. I tried a new version, posted below on 9/13. Do you like it, or do I have more work ahead of me? &nbsp Posted: 09/13/2020 19:13:18
---
---
---
Jason Kravitz
I think this is an interesting subject Brenda and more so with the added sky. I like the mono for bringing out that sky and the structure of the building, but I would definitely have "grunged it up" or added more contrast anyway. Here's my version mostly just messing with contrast / shadows / highlights de-noised and then added some grain back. &nbsp Posted: 09/07/2020 19:18:50
Jason Kravitz
Brenda Fishbaugh
Jason, I love what you did with my pic, its much more substantial. Do you like my 9/13 version, or am I still off track? Thanks! &nbsp Posted: 09/13/2020 19:12:06
---
---
---
Jim Hagan
I very much like the image in your final selection and have no suggestions. &nbsp Posted: 09/13/2020 18:56:48
Brenda Fishbaugh
Kind of you, Jim! Take a look at my latest version below and see if you like the grungy, contrasty look better. Thanks! &nbsp Posted: 09/13/2020 19:11:04
---
---
---
Brenda Fishbaugh
Based on Terry's and Jason's suggestions, I played around with their techniques and then played with Nik, Luminar 4 and Topaz. Here's a Topaz filter. Too much? It looked a bit silly when I lowered it on the sky and got a silky sky and a grungy building. If you don't care for this version, I can back it down, or I think I'll move towards Jason's monochrome contrasty version. &nbsp
Posted: 09/13/2020 19:10:19
Jason Kravitz
I think this one works, especially if you are going for a grungy / textured kind of image. I like how the sky brings out some yellowish / aqua tones to contrast the grays of house and sea.

I think this would make a nice art print.
&nbsp Posted: 09/14/2020 10:42:29
Brenda Fishbaugh
Very kind of you, Jason! &nbsp Posted: 09/20/2020 14:54:29
---
---
---
Abdo Allam

I liked the second original image because the effect of clouds is more dramatic, and I think if the effects are added to it it will be more beautiful, I agree with Jason in his proposed amendment &nbsp Posted: 09/15/2020 02:35:29
Brenda Fishbaugh
Thanks so much, Abdo! &nbsp Posted: 09/20/2020 14:54:53
---
---
---
Please log in to post a comment