Brenda Fishbaugh
---
August 2020 - Curious Cub
Original
About the Image(s)
For this month, I've chosen a photo from March 2012, that I've always wanted to work on, but haven't known where to start. So I'd love some thoughts on direction.
This was taken in the Masai Mara, on one of the last days of our 3 week safari in Kenya. We were watching a huge lion pride go right by us, and my husband kept trying to get my attention, and I was quite annoyed, as the pride was a parade of lionesses and cubs wandering past us and ignoring us. Steve finally got me to turn around and this little cub had climbed a tree on the opposite side of our Range Rover and was staring at our backs, dreaming of the time when he might eat us.
Title: Curious CubIt's handheld, a Canon T3i, and a Tamron lens--18-270. You can see my inexpert camera skills by a shutter speed of only 1/80th. ISO 320, 219 mm, f/6.3 and 1/80 sec.
I am hoping to enter it in PSA Nature, so I think I can't do much to it--let me know if I've already overstepped. I've cropped and dodge/burned, which I know I can do. I have used Smart Sharpen and Topaz AI Clear. I also used Motion Blur in Photoshop, which really helped the long lens and slow shutter speed softness.
Any thoughts on a title and crop? Any other post-processing suggestions? Normally, I would remove many of the distracting branches, but I think that's not allowed.
---
3 comments posted
Sunil Mehta
Very good capture, sharpening and crop in postprocess helped improving posted image . Like it. &nbsp Posted: 08/02/2020 08:39:31
---
Helen Warnod
What an engaging photo! Glad you saw it before you drove away!
I am interested to see feedback for this shot, as it has a bright background similar to the shot I have submitted this month. &nbsp Posted: 08/02/2020 22:31:20
---
Jason Kravitz
What a great capture of this curious cub! (A perfect title). A funny story too. Good that your husband was looking around.
It is a little soft in the original but your edits did help address that. I didn't have a whole lot to add but since Helen mentioned it reminded her of her background in her image this month, I tried to use the same "burn" technique on the bright areas that I shared with her (creating a 50% neutral gray layer in Overlay blend mode and painting black with a low opacity brush).
I don't know if it helps much as I kept it pretty subtle but will share for you to consider. And you mentioned already doing some dodge/burn so maybe you did something similar in those areas.
I also added a subtle curves layer and just a hint of desaturation. I can share my PSD with you if you'd like. &nbsp
Posted: 08/03/2020 15:02:55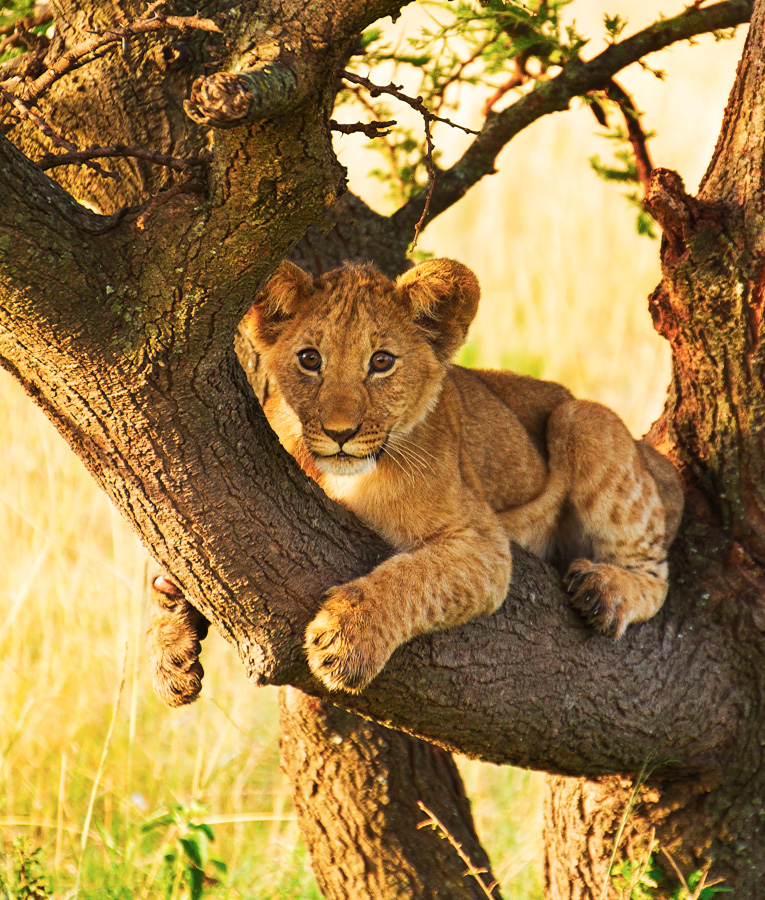 ---
Please log in to post a comment