Jim Hagan
---
March 2020 - Circa 1910
About the Image(s)
I took this photo of a sitting room in a very old historic building. I used a tripod and a very wide angle lens (10 MM) with settings of 1/100, f7.1, and ISO at 800. I used the very wide angle lens as I wanted to capture the entire room. It took me quite a while to remove all the distortions caused by the wide angle lens.
I then noticed a huge amount of noise in the image, mainly in the floors and other areas of wood. While the noise was removed the filter also softened the entire image. So I then selected just the floors and wood areas and then used the noise filter on just those areas leaving the other areas of the photo unaffected.




---
7 comments posted
Sunil Mehta
Jim,
This is good, liked post processing. &nbsp Posted: 03/04/2020 21:45:23
---
Brenda Fishbaugh
Hi Jim,

Nice capture! You've nicely captured the flavor of an old home. I'm surprised you had much noise, given you used 800 ISO. What camera were you using? What did you use for your noise reduction? Usually, if you set your "protect detail", you can reduce noise and keep detail.

You didn't mention what software you used for post-processing. In Lightroom, you can choose your lens and it will automatically correct the lens distortion (or almost all).

On my screen, there are a few distracting bright areas in the lace and a bit on the table. The lace also seems a bit blue, that you might want to be more white, or in the warmer tones like the rest of your room.

&nbsp Posted: 03/05/2020 14:25:55
---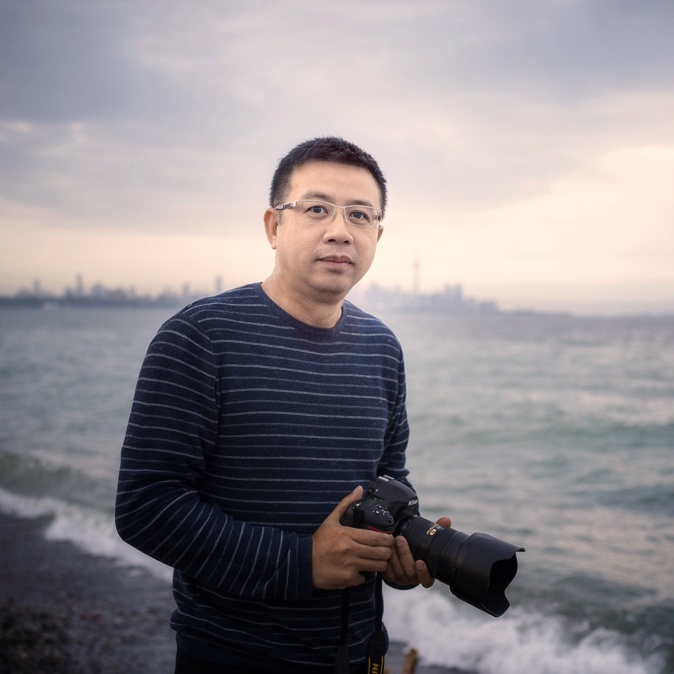 Richard Huang
Hi Jim, nice picture with color and texture... Great capture and post-processing.
I would crop the right and the bottom a little, so that it looks more balance and remove the distraction of the floor. Or even a little from the top.
And I would lighten the curtain a little bit, as the light is really coming from there. That lightening will reduce the blue color and the distracting bright areas mentioned by Brenda, and it also creates a good contrast of the curtain and the followers... 2 cents.
...and... There is one little spot that I also fixed...see if you can find it out...:-) &nbsp
Posted: 03/11/2020 09:41:07
---
Jim Hagan
Thanks for your comments and suggestions. I selected the white/blue curtains and the table top and reduce their bluish cast. Richard suggested a spot needed fixing which I think was that the now white curtain did not cover all of a brown shutter which I corrected in my revision.
The image was shot with a Sony 6000 mirrorless camera with a 10mm zoom. All processing was done in Photo Shop but I don't remember which filters I used. &nbsp
Posted: 03/16/2020 21:11:11
Brenda Fishbaugh
Jim, I think your improvements were spot-on. Good job! &nbsp Posted: 03/22/2020 15:02:34
---
Jason Kravitz
Lots of colors in this charismatic room. I think you got the composition right and did pretty well with the large contrast in exposure from window light to dark room.

Does the floor sink in under the left chair or was that part of the distortion correction process? Seems pinched or sunken under the right legs.

Any reason on the tripod you didn't opt for slower shutter and lower ISO?

Did you take any photos at the scene? seems like you could also have made some nice images of just the vase of flowers or chairs or other details. &nbsp Posted: 03/17/2020 15:37:40
Brenda Fishbaugh
Wow, Jason, great catch about the floor sink and tripod shutter speed. Well appreciated. &nbsp Posted: 03/22/2020 15:03:26
---
Please log in to post a comment