Sunil Mehta
---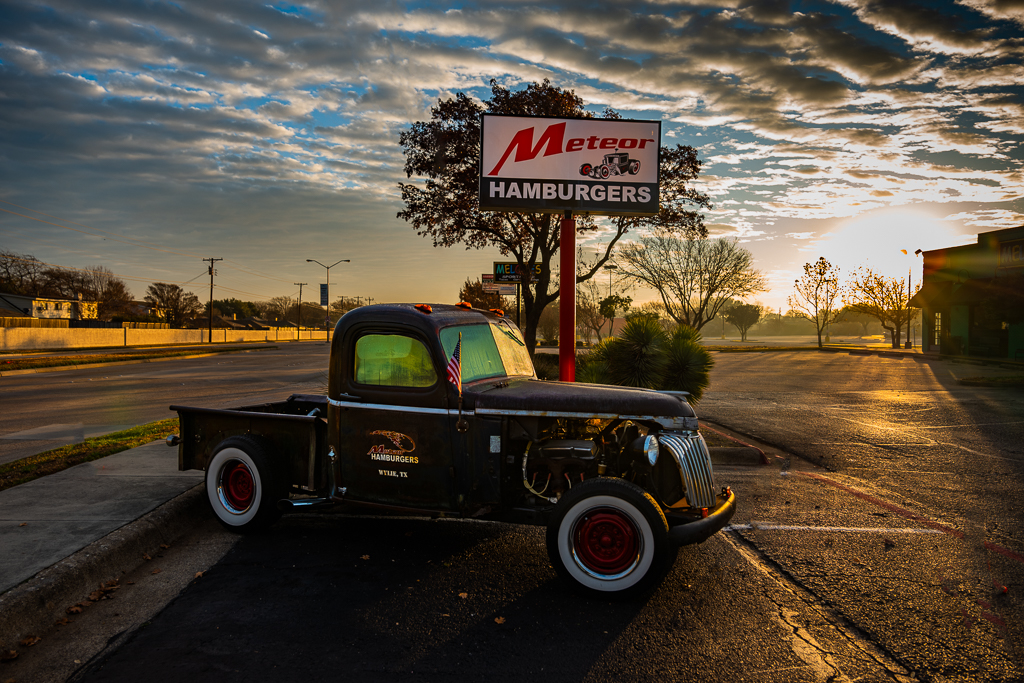 March 2020 - Texas Sunrise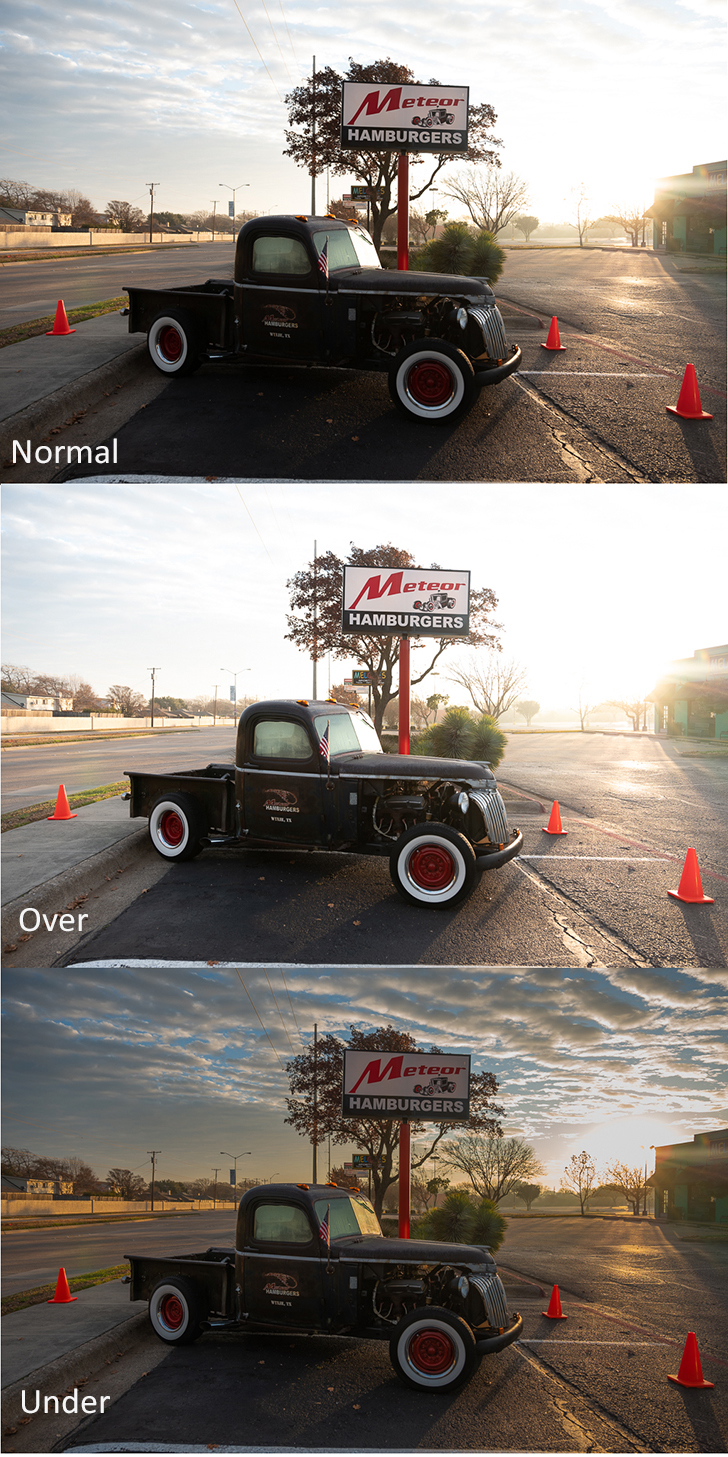 Original
About the Image(s)
EXIF:
Camera : LEICA SL
Lens: Panasonic 24-90 at 24mm
Exposures: Three, Normal 1/125Sec; f/4; ISO 50, +1EV & -1EV.

This was the second image taken on the same day of the "Pink house" posted last month. That was before sunrise and this was taken immediately after sunrise, normally I do not like HDR but in this case due to extremely blown highlights and dark shadows decided to merge three files, Normal, Under and over exposed.

Post process: Original files in RAW, three files one each normal under and over exposed merged to bring out details in Highlight and Shadows, processed in Light room and Photo Shop.

Attached: OOC Image (Under, Over and Normal) and final processed image.


---
15 comments posted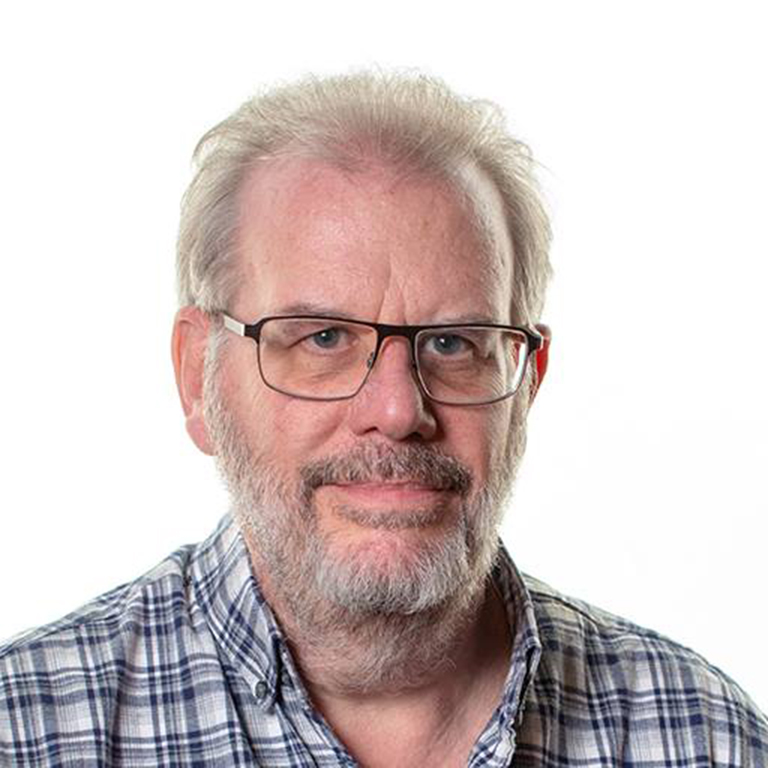 Terry Walters
I like this, a simple image of the car and the advertising board for the same product. Removing the cones was the right choice, and I like the overall feel of early morning that you've created. Maybe you could bring up the exposure just on the car by a stop to show a bit more detail.

There is some lens flare on the corner of the building and the windows have gone unnaturally green, unless there are aliens in Texas :) &nbsp Posted: 03/03/2020 14:26:45
Sunil Mehta
Thanks for your views.
(Aliens in Texas is off topic)
&nbsp Posted: 03/04/2020 22:37:46
---
Brenda Fishbaugh
Sunil,

Bravo for getting up early to shoot! I'm not good at showing up for dawn photography. I love your composition, but it does seem dark to me and I would love to see more of the body of the truck. I'm distracted by the very bright sun on the right, as it seems bigger than it would normally be?

I do agree with Terry that the green windows seem off.

What a beautiful truck and a fun pic with the sign behind it. &nbsp Posted: 03/05/2020 14:33:30
Sunil Mehta
Thanks Brenda.
1. Large Sun: It is the Sun and the glow around it, when looking at the Sun directly, then this is what we see and not the round sun.
2. Dark side of truck: when looking directly in the direction of the Sun this is how objects in shadow looks like, there are enough printable details in shadow areas around the tires, I always print and this looks good in print and any attempt to make the shadow area bright will make it gray & unnatural.
3. Green Windows: Windows are green tinted glass, check Underexposed original, in post process looks more saturated due to HDR, any attempt to change that (I tried to reduce) makes this picture less than what it is now.
&nbsp Posted: 03/14/2020 22:51:37
Brenda Fishbaugh
Thanks for your response, Sunil! Obviously, you have a well thought out photo plan. I appreciate you considering my suggestions. &nbsp Posted: 03/15/2020 10:41:20
---
Jason Kravitz
Cool shot Sunil with great clouds, lighting, morning fog, and this timeless truck and sign.

While not so natural, I kind of like the green windows.

I'm not a huge fan of the processed HDR look, but these kind of scenes do seem to lend themself to this style.

Conversely, I think you could probably push the under image to a similar result if perhaps a bit more subtle. &nbsp Posted: 03/10/2020 22:35:22
Sunil Mehta
Thanks Jason,

Agree, Under image can be worked upon, for HDR, instead of Over, Normal & Under, I should have taken 3 Under -1, -2 and -3.
&nbsp Posted: 03/14/2020 22:53:36
---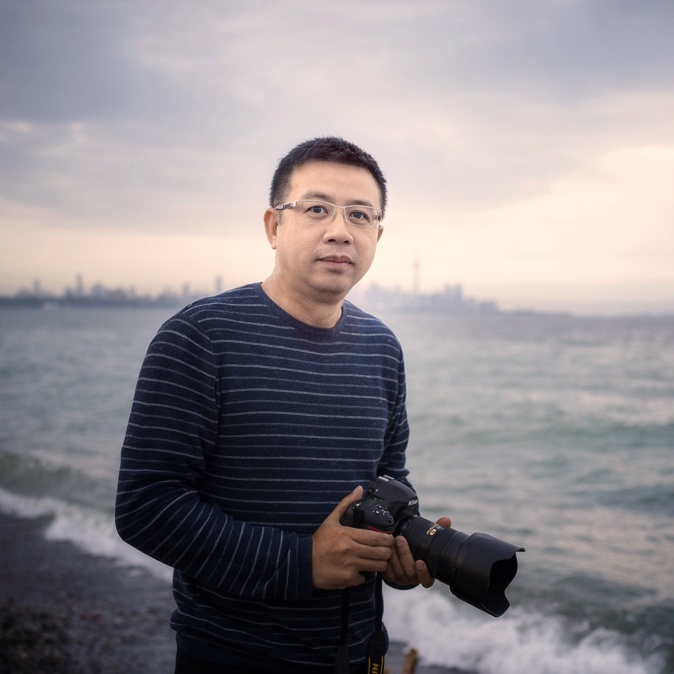 Richard Huang
Hi Sunil, it is a perfectly done picture. I like the mood of the morning, the composition, the removal of the cones, and the HDR is nicely done here. Though I am not a HDR fan, this picture is an exception.

Color part, I like the contrast for blue sky and the yellow ground. However, I feel that blue is a little too strong, I would reduce it a little bit. And, for the cloud, I normally would blur it a little, and reduce the contrast of the cloud to reduce the distraction, and to mimic the nature of what our eyes see. It is always blurry in the far distance. Another reason to do so, the subject in this picture is not the cloud, so I would rather to work out more details on the car. I like the green windows though.

For the right side of the car, it is in the shadow, so it looks pretty good as what you have done. Nothing need to be changed. I would though increase the details of it, even not so realistic, in particular those two wheels.

Last point, I agree with Jason that your under image might be just good enough to work on, to avid the HDR effort.

Cheers, another nice picture. &nbsp Posted: 03/11/2020 10:54:06
---
Sunil Mehta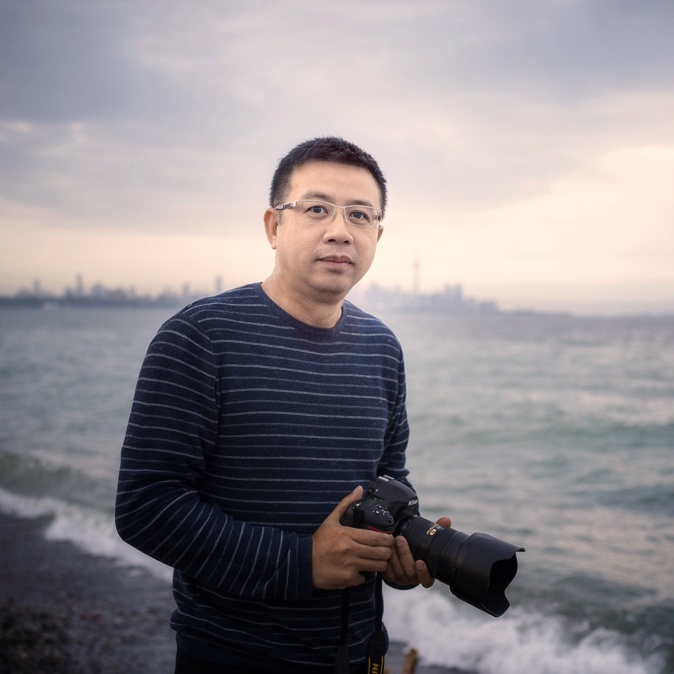 Richard Huang
Congratulations! &nbsp Posted: 03/15/2020 07:27:51
Sunil Mehta
Thanks Richard. &nbsp Posted: 03/15/2020 17:23:12
Brenda Fishbaugh
Sunil, What an accomplishment! I am so excited for you! I do love the colors in the print! Bravo! &nbsp Posted: 03/15/2020 09:58:19
Sunil Mehta
Thanks Brenda &nbsp Posted: 03/15/2020 17:23:35
---
Jason Kravitz
Congrats Sunil on the Leica feature. &nbsp Posted: 03/17/2020 15:38:03
---
Jim Hagan
I like the image just as it is and have no suggestions. Green windows? Sure, why not? &nbsp Posted: 03/19/2020 20:30:47
---
Please log in to post a comment