Terry Walters, PPSA
---
December 2019 - No Man's Land
Original
About the Image(s)
Title: No Man's Land

Exif: Canon 5Dmk3. Iso200, F16, 1/40 sec

Captured on a visit to a German concentration camp, I was looking at the receding pattern leading to a guard tower. It was an emotive visit so B&W seemed to suit the memory.

Processing: Reshaped and cloned more trees, turned to B&W, then sharpened and some Levels used.
---
This round's discussion is now closed!
5 comments posted
The B&W conversion really sets the mood. It is simple but moving. &nbsp Posted: 12/01/2019 11:24:08
---
Sunil Mehta
Nice, great travel image. Like it. &nbsp Posted: 12/01/2019 21:43:29
---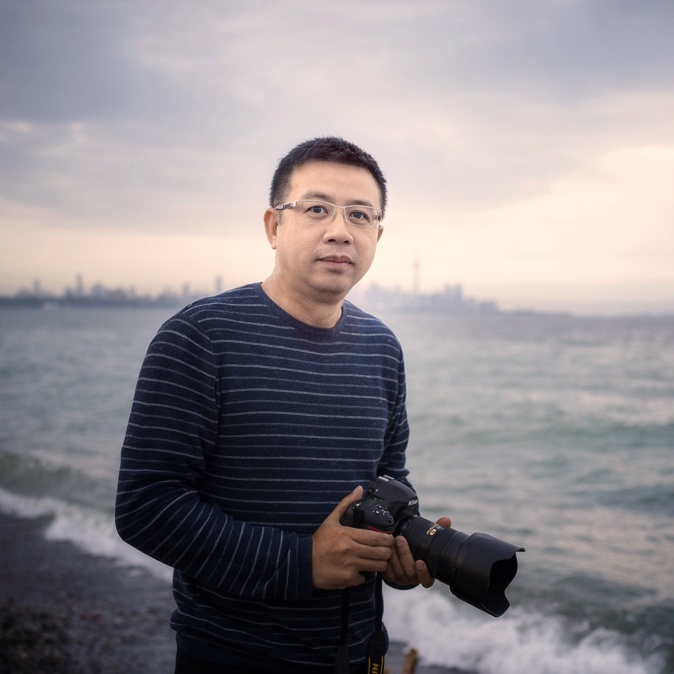 Richard Huang
Nice BNW conversion. I like it. &nbsp Posted: 12/01/2019 22:49:27
---
Brenda Fishbaugh
I think the black and white makes this. What leading lines and it certainly carries the stark mood you wanted to convey.

I don't think I'd know it was a German concentration camp, but we definitely aren't welcome.
&nbsp Posted: 12/06/2019 20:48:21
---
Jason Kravitz
Before reading the description, this made me think of a concentration camp or old prison.

I was thinking the crop was a little tight but on second glance, that plus the additional trees all add to a feeling of being cramped in or trapped which certainly adds to the narrative of this image.

Maybe one other interesting shot if you were able to try it, would have been to photograph the guard tower in the background (in focus) all down the barbed wire out of focus. &nbsp Posted: 12/07/2019 15:14:15
---