Brenda Fishbaugh
---
October 2019 - Venice
About the Image(s)
Canon 5D Mark IV (new camera!!) Sigma wide angle with ND filters for long exposure Tripod and cable release

ISO 100 12 mm f/16 116 sec (long exposure)

I just returned from Europe. I met an Italian online at KelbyOne that met me in Venice and helped me find this location and lent me his Sigma lens and amazing ND filters and showed me how to get the smooth water. And he wouldn't take any payment! You'll be seeing more of our night in Venice in the upcoming months. Any thoughts to improve?
---
12 comments posted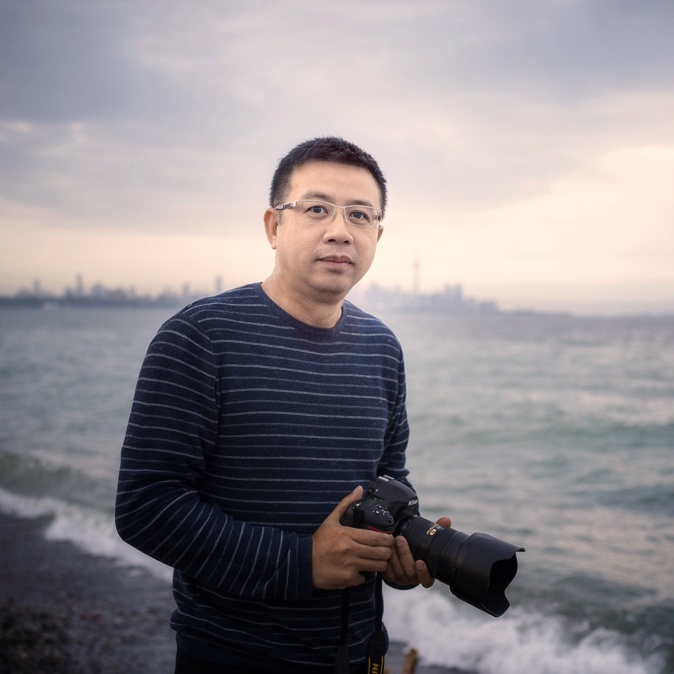 Richard Huang
Hi Brenda,
It must be a trip with lot of wonderful pictures. 5D4 is really a good camera. It is so nice to have a local guy to show some locations.
It is a nice long exposure picture. I like the color contrast and the smooth water surface, and I like the composition too.
I feel that you can wait for a few mins to have a brighter light so that the middle building can have more light to pop up in the frame. Otherwise, you might want to brighten the middle and the left hand side buildings a little bit.
I give it a try as below.
Waiting to see more beautiful pictures.
&nbsp
Posted: 10/01/2019 19:20:54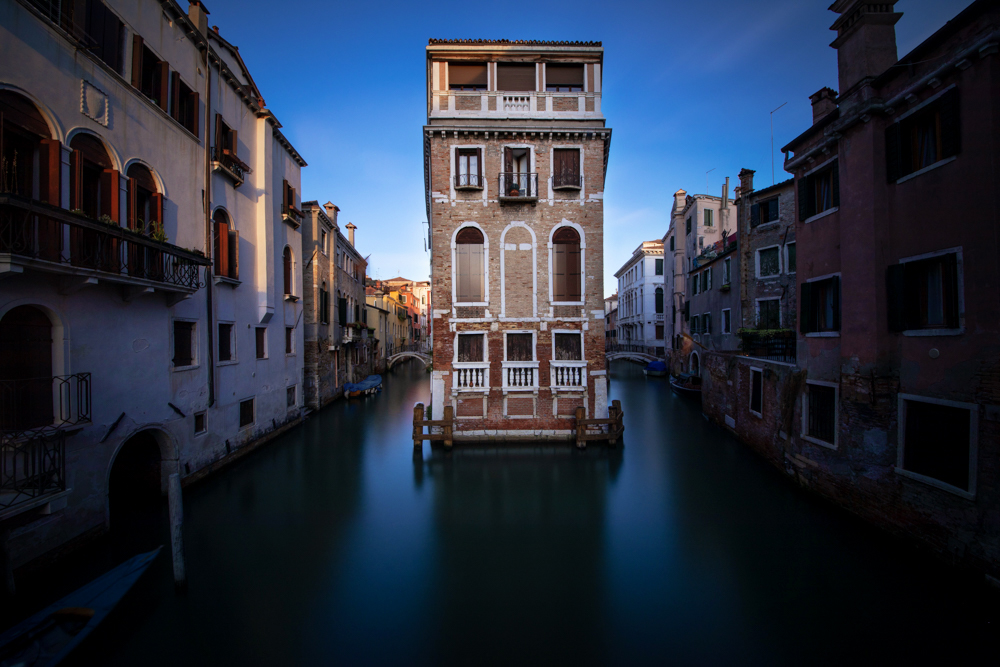 Brenda Fishbaugh
Richard, thanks for your comments and I do like your brighter version. I chose not to go too bright since the sky was plain (no clouds to go all wispy...darn), and I wante to keep the focus on the building and water. Do you think the brighter version doesn't distract?

I actually photographed around sunset, so the light kept dropping with each exposure. The first was six minutes and this one was two minutes. I used ND filters to give me the smooth water, as its choppy and there are a million little boats zooming up and down these waterways, so its really ugly without the smooth water.

I learned that a 10 ND with a 2 ND stacked, does not equal 12--Its about 20! I'm not sure how the stacking works, but it makes it a LOT darker and is great when its bright out.

I did use the lens correction in Lightroom, but it didn't make much of a change, as the building is really this narrow! &nbsp Posted: 10/06/2019 19:53:43
---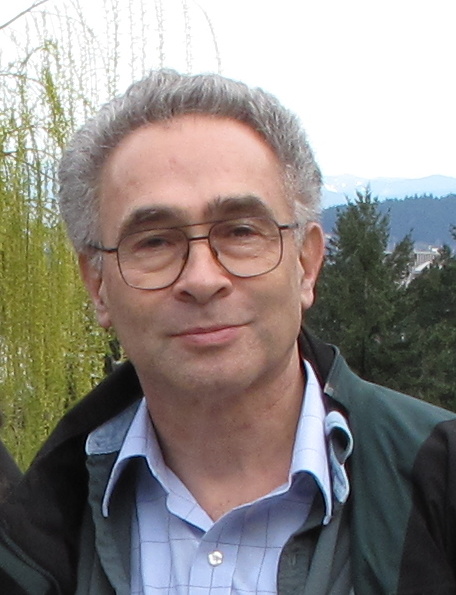 Stephen Levitas

(Group 32)
Wonderful shot, Brenda.
Can you explain a little more? Why a ND filter? Was it graduated so you could get the sky and buildings in one exposure? Also, did you do any perspective adjustment in post-processing?
Finally, Richard assumes you shot in the morning, and I think so too, believing that morning light is yellow and sunset light red, but please tell us when you shot.
Thanks. &nbsp Posted: 10/02/2019 17:01:50
Brenda Fishbaugh
Stephen, thanks for stopping by! I answered several of your questions in a long reply to Richard (above your comment). ND filters are not graduated, at least these weren't. Ideally, you get long cloud movement and quiet water. Thanks for the compliment! &nbsp Posted: 10/06/2019 19:56:00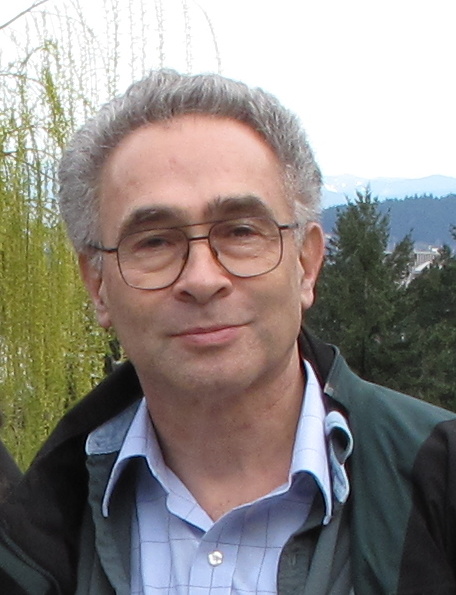 Stephen Levitas

(Group 32)
I understand now, Brenda, the ND filter was for getting a longer exposure to smooth the water. Lesson for me! Graduated filters are often used when the sky is brighter and the landscape below is darker.
Interesting to me that I was evidently wrong about the color of morning and evening light.
About your reply to Richard, each filter cuts out a certain percentage of light. After the light passes the first filter (reduced), the remaining light is subject anew to light reduction by the second filter. Hence multiplication. The same concept applies to stacking lens extenders--a 2X stacked with a 3X give a net effect of 6X. &nbsp Posted: 10/06/2019 22:50:03
---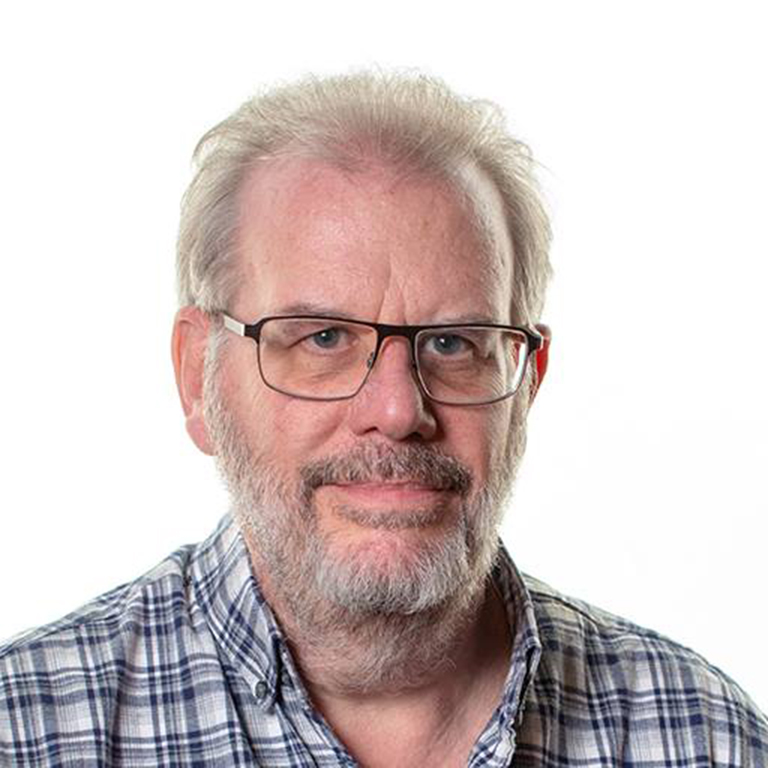 Terry Walters
Love the silky water and the symmetry of the picture with the main building plumb in the middles, but the edges are a tad too dark for me, whereas the sky is perfect. &nbsp Posted: 10/06/2019 11:09:59
Brenda Fishbaugh
Thanks, Terry. Did you like the brightness of Richard's version above? &nbsp Posted: 10/06/2019 19:56:32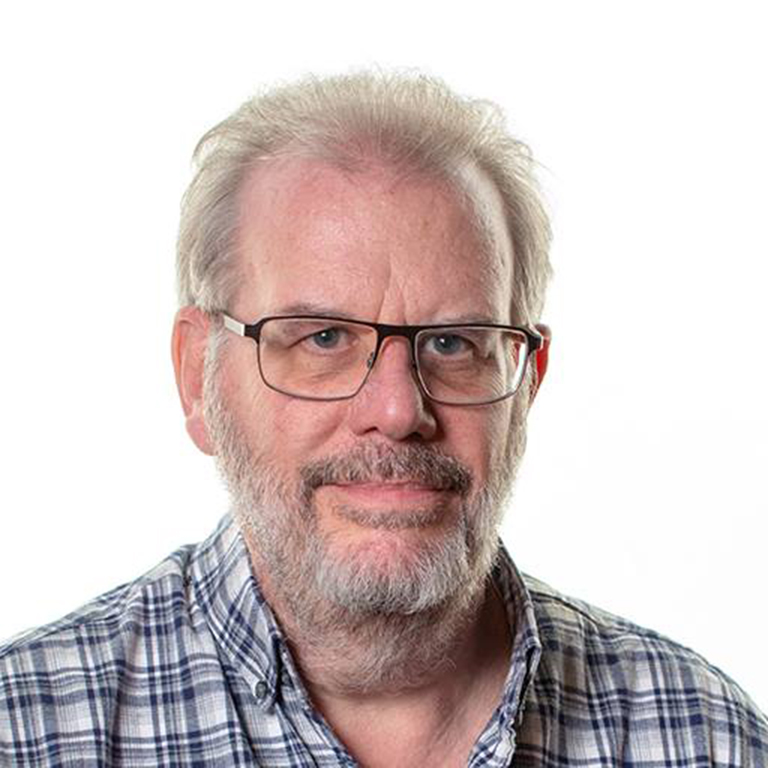 Terry Walters
Brenda Fishbaugh
Thanks, Terry, I will lighten it. &nbsp Posted: 10/08/2019 20:14:28
---
Jason Kravitz
Beautiful image Brenda. I like that Terry opted out of the ND blurred water for his image and you've used it here to great effect. The tones are really lovely though I think I like Richard's suggestion to brighten things up a little.

One small critique on the right chimney - wish it was either cropped tighter or you left more sky about it (though in this case, cropping tighter pushes into your prime building so not a great option either). &nbsp Posted: 10/08/2019 12:53:17
Brenda Fishbaugh
Jason, thanks so much. The chimney was an issue...My lens wouldn't go wide enough to get all of the chimney and I wanted the prime building to have room, so I agree its not perfect. Since I didn't have a good sky with clouds, I didn't want a lot of boring blue sky.
&nbsp Posted: 10/08/2019 20:18:10
---
Sunil Mehta
Like it, very good location and liked the overall post-processing, the posted image looks little out of focus (centre main building) but this may be due to posted low-resolution file or tripod vibration due to long exposure. &nbsp Posted: 10/12/2019 23:44:45
---
Please log in to post a comment