Sunil Mehta
---
August 2019 - Catching bugs...
Original
About the Image(s)
This image was taken in the Fullerton Arboretum (California), this kid was running and catching bugs, took a couple of quick photos.

Post process: OOC exposure is good, not much of processing. Just Cropped and removed father's back and legs, which is partially visible.

Camera: LEICA SL
Lens: Nikon 50mm macro attached to SL using an adaptor.
Exposure: 1/200 Sec; f/8; ISO 200
Post process: Photo Shop, Light room.
---
This round's discussion is now closed!
11 comments posted
Jason Kravitz
This is a serene moment Sunil. I like the emptiness of it save for the boy exploring this place. I find he gets a little lost though in the frame especially with the perspective, the bench nearly dwarves his small figure.
My inclination would be to pull him out of center and more prominent in the composition. Something like this loses the bench (which maybe takes away from the location / story you are showing) but IMO is a stronger image. &nbsp
Posted: 08/01/2019 08:38:36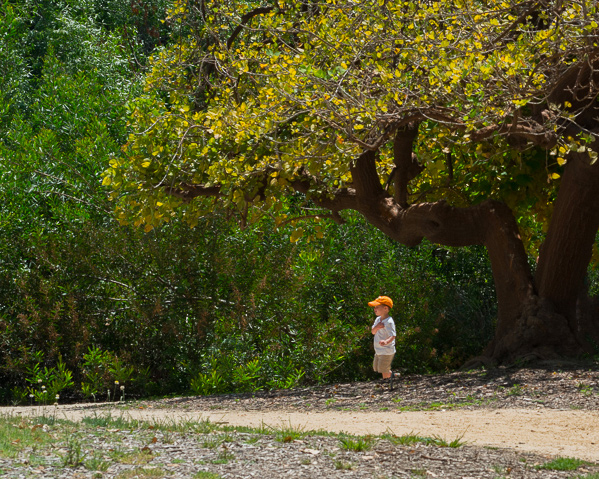 Sunil Mehta
Thank you, good suggestion, I have posted my reply separately. &nbsp Posted: 08/18/2019 00:45:25
---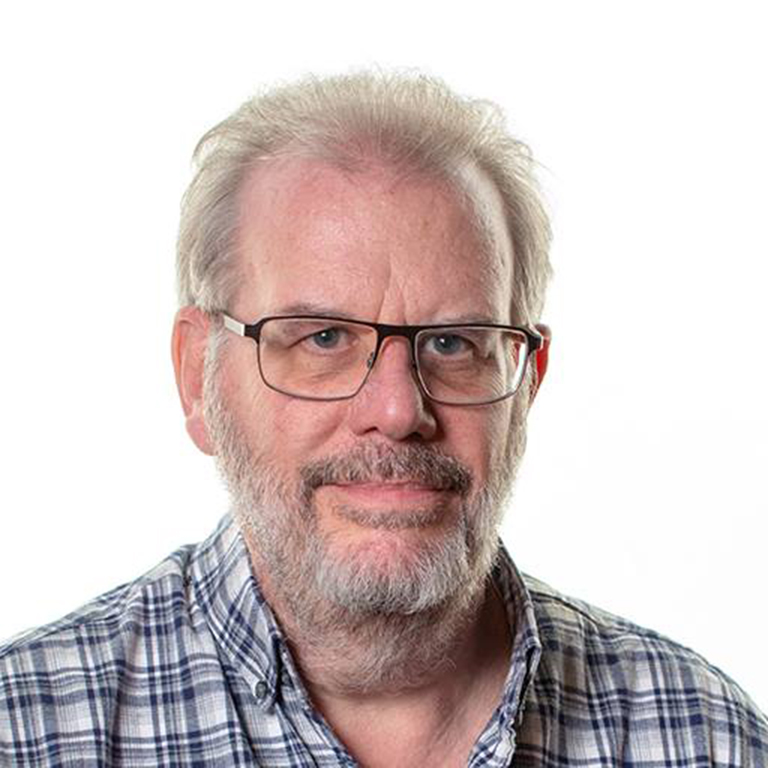 Terry Walters
I like the bench as it make the boy look so small, but agree that there's too much space and the boy needs to be more on the third. I tried flipping the horizontal which also made the path come out of the left corner and lead across the image to where the boy's heading. If you do this be careful about words on the seat!
I also added a small curve to give it some more punch. &nbsp
Posted: 08/04/2019 11:15:55
Sunil Mehta
Thank you Terry, good suggestion, I have posted my reply separately. &nbsp Posted: 08/18/2019 00:51:55
---
Brenda Fishbaugh
This is a great story, Sunil. Fabulous that the boy was wearing the orange hat and light clothing, as he shows up nicely. I like Terry's version, but also enjoy your version and Jason's. &nbsp Posted: 08/04/2019 19:49:02
Sunil Mehta
Thank you Brenda, I have posted my reply separately. &nbsp Posted: 08/18/2019 00:47:54
---
Alan Welch
I like the picture but I think the little boy isn't highlighted enough for the vast space. Maybe enhancing the colors of the boy would make his pop out more. I agree with Jason, I like the picture without the bench. &nbsp Posted: 08/07/2019 17:56:28
Sunil Mehta
Thank you Alan. &nbsp Posted: 08/18/2019 00:46:36
---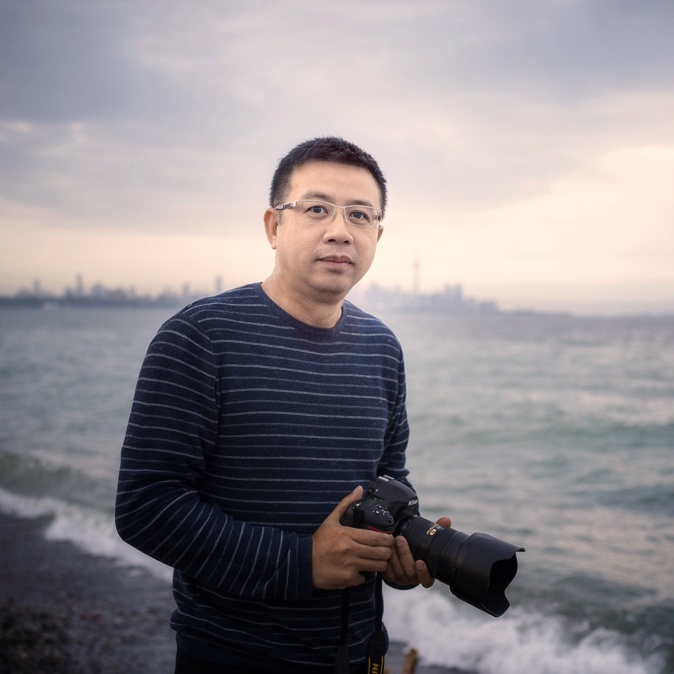 Richard Huang
Great picture. Nothing more I could say.

For the crop. I should say that you have done a nice job. I also like Terry's idea to flip it. But I don't like to cut the end of the road. So if you like idea of flipping, maybe just simply flip it.

I also like Jason's crop. But then it is too little stuff in the picture. I do feel that it is better to keep the chair.

Cheers... &nbsp Posted: 08/14/2019 12:51:45
Sunil Mehta
Thank you, I have posted my reply separately. &nbsp Posted: 08/18/2019 00:50:14
---
Sunil Mehta
The cropped image suggested by Jason looks good and the idea of placing the kid on third as suggested by Alan like normally we compose most images is good too, but that is not what I wanted to communicate, and this picture is not just about a boy catching bugs.
The boy is not the only subject, but huge tree, empty bench and walkway leading in to the deeper park area all are, these all suggest that this kid is so much involved in the bug-catching activity that he is wandered away from his family and also commonly frequented area and is almost lost in a very large park.

&nbsp Posted: 08/18/2019 00:43:30
---