Brenda Fishbaugh
---
August 2019 - Up, Up and Away!
Original
About the Image(s)
Canon 5D Mark IV (new camera!) Canon 100-400 handheld

ISO 1250 400mm f/10 1/1000 sec

I bought a balloon ride and took photos at dawn of other balloons flying in a race. I used Topaz to add some illumination in the balloons. Unfortunately, the sky was horrible, so I put in another sky. I've not done a sky replacement before, so please critique!

---
This round's discussion is now closed!
12 comments posted
Jason Kravitz
These are some colorful balloons which go nicely with the foggy atmosphere and green trees. I think you did a good job on the sky which looked fairly natural to me. I thought maybe you just recovered some highlights from the original and didn't realize it was a swap out at first.
I find the composition to be a little too heavy to the right leaning, especially with the horizon slightly tilted right as well.
Here's a crop suggestion to 5:4 format, pulling the center balloon more towards the left third. This also accentuates the nice line I think of the balloons which make a line or spiral into the frame but in your composition seems cut off to half the frame whereas this gives it room to span the frame.
Congrats on the new camera ! &nbsp
Posted: 08/01/2019 08:33:35
Brenda Fishbaugh
Jason, Thanks, I like your crop! Do you have a suggestion on where to learn about the perspectives you suggest so often?

Do you like Richard's suggestion I give the final balloon a bit more room and I blur the last two balloons? &nbsp Posted: 08/03/2019 20:27:21
Brenda Fishbaugh
Jason, take a look at my reworked version below. Thanks so much! &nbsp Posted: 08/04/2019 19:58:20
---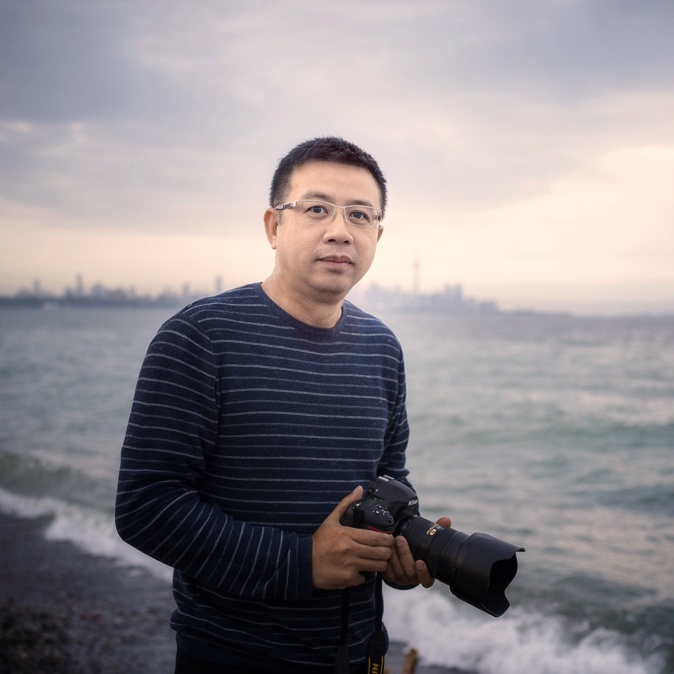 Richard Huang
Congratulations on the new Camera. It is a good camera, and a good lens too.

The recovery of the sky is nicely done. The picture is full of color. I also like the layers of the forest.

I feel that there is some issue on the composition. It is a bit heavy, a bit tight and not balanced. I would cut a bit on the left, and might expand the right hand side to make some room for the balloons to fly away...

I believed that you had leveled the picture. Maybe because of the mountain, I feel that the horizon seems not right in particular when looking at the big house. Jason's version seems fixed that issue.

Lastly, I might blur the last two balloons in different degree. The further, the more blur. That will simulate the nature of how we see the distant objects, also guide the eyes of the views moving from one balloon to the other...

2 cents and cheers,
&nbsp Posted: 08/01/2019 11:55:36
Brenda Fishbaugh
Richard, thanks for your thoughts, I appreciate it! Do you think the crop Jason chose fixes the weight problem? I could expand the right side a bit also. I'll try blurring the last two balloons. Thanks! &nbsp Posted: 08/03/2019 20:31:52
Brenda Fishbaugh
I reworked it, check my new version below. &nbsp Posted: 08/04/2019 19:57:34
---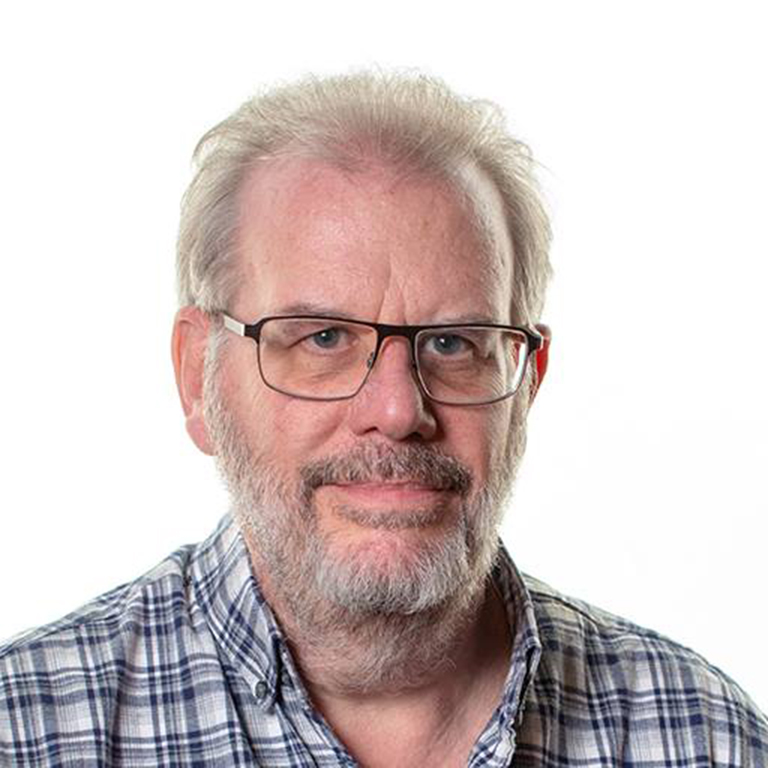 Terry Walters
I'm with Jason on the sky, didn't think it had been replaced so well done avoiding the easy error of leaving a line between the trees and sky. Composition wise I also agree with losing a chunk from the left, but only if you can add some more to the right as it needs the space. If you have more images then consider using one with the left balloon a bit higher and maybe with a bit more space between it and number 2. &nbsp
Posted: 08/04/2019 10:55:38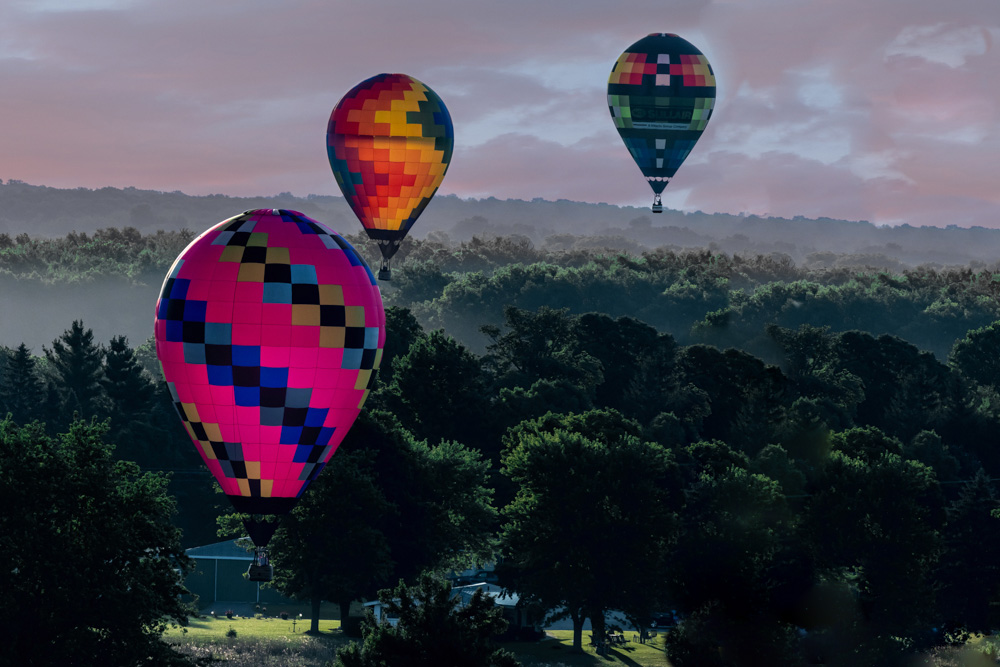 Brenda Fishbaugh
Great ideas, Terry! See what you think of my reworked version below. &nbsp Posted: 08/04/2019 19:56:53
---
Brenda Fishbaugh
Thanks, Jason, Richard and Terry! I took in everyone's suggestions and started over from scratch! I straightened the pic to match Jason's, and added a little more room to the right and top. I added a sky that wasn't so strong, hoping it would look a bit more believable. I left the three balloons with less "glow" on them, as I thought they looked a bit "too much". Am I getting closer? &nbsp
Posted: 08/04/2019 19:54:06
Jason Kravitz
I think this version is much improved. Nice edits Brenda. I like the subtle(r) sky, and for me, the composition is better -- I don't mind the last balloon up towards the edge of the frame as I think the curve is more fluid to the edge vs a hard stop with more space between (on Terry's version for example).

Regarding your question on composition / perspective, I learned a lot of new ideas from Adam Marelli who has shared a number of excellent YouTube videos and articles on this subject. He breaks down how classical painters used composition in their works and how you can apply that to photography.

This is a good starting place : http://amworkshops.com/tips-techniques/collections/composition/

Although its seems like he pulled some older articles from his website such as this one which was reposted to here : https://petapixel.com/2013/04/15/the-great-compositions-of-photographer-alfred-eisenstaedt/

He also talks about "Figure to Ground" which is about the contrast between subject color and background color. If you search on that term, you should find a bunch of info on that topic. &nbsp Posted: 08/05/2019 05:53:13
---
Alan Welch
I love the subject matter and feel that the new version you posted is much better. The color is beautiful. Glad you replaced the sky. It was pretty dull in the original.
&nbsp Posted: 08/07/2019 17:48:31
Brenda Fishbaugh
Thanks, Alan! Glad you like the new pic better! &nbsp Posted: 08/15/2019 07:53:37
---