Denise McKay
---
April 2021 - Wood Canyon
About the Image(s)
During a photo walk through my neighborhood, I came across this tree trunk that had this highly textured gap where a limb appeared to have been broken off. I loved all of the different textures and the way the light was hitting the curves and valleys of the shapes so I wanted to work with all the different dimensions.

In Lightroom I did numerous edits to the exposure, white point, black point, shadows, texture and clarity. I used Photoshop to fill in the area on the top right where it showed some background around the edge of the tree. I then jumped over to Topaz Studio two and added 4 layers where I made more adjustments to details, dehaze, and used a smudge layer that allowed me to manipulate the lines to add curves and movement. The last layer was to add a dark vignette on the edges (the second image on the right).

Not being completely satisfied, I went back into Lightroom and cropped to put more focus on the "canyon" area of the trunk. Then I used a Lightroom preset to change the color tones of the shadows (cool tones) and highlights (warm tones). The result is my final image.


---
8 comments posted
---
---
---
Witta Priester
Denise -It does look like a canyon. Your DOF was such that you captured plenty of detail and texture here. So it makes sense that your objective is to focus the eye where you want it. You've done that in part with your crop, and then with your software efforts.
I took your original and added some selective adjustment layers in PS - H&S, and curves, masking as needed to add interest in the valley and take away interest from the outside. Just an alternative…
Now that you have worked your photo and are clear what you want to achieve, this might be a good time for you to give it a brand new "go" from the start. &nbsp
Posted: 04/07/2021 16:15:35
Denise McKay
Thanks for the alternative view Witta. I like it. I do agree that this is an image I can probably work on for quite a while, trying out several variations.

Thanks for the feedback! &nbsp Posted: 04/08/2021 16:32:29
---
---
---
Linda M Medine
Beautiful Job. To me it looks a little like a carving of buildings in a large city and the sky at the top. It looks three dimensional. Love the texture and the colors and tones you added to the final image. &nbsp Posted: 04/07/2021 22:00:27
Denise McKay
Thanks Linda! &nbsp Posted: 04/08/2021 16:29:45
---
---
---
Michael Moore
Denise, this image looks so much like a canyon I wonder if you might have fun giving it the "Erin Outdoors" treatment - that is place a single person or maybe two on the lip of your canyon peering into the abyss. &nbsp Posted: 04/08/2021 12:46:22
Denise McKay
Ha - your suggestion might be fun Michael! Something to try when I'm in a really playful mood. Thanks for your comments. &nbsp Posted: 04/08/2021 16:30:49
---
---
---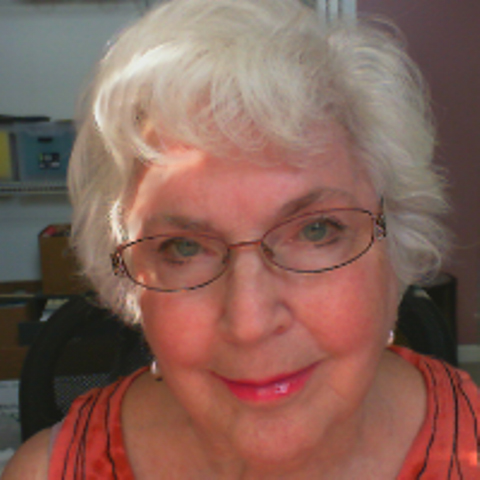 Georgianne Giese
It is a lot of fun to photograph the patterns of nature! In your original, I first saw a puppy at the top, coming down toward his bowl of food! I did not perceive a "canyon". That is the joy of nature. Each person can pick out the patterns that match their predominant experiences!

I like the "charcoal" appearance of your final image. To me, the square crop and shading that Witta gave to the image brings out the canyon pattern more strongly. The top part of the image seems to be too much negative space with respect to a canyon pattern.

Your image reminds me of a picture I took several hundred feet underground. The cave wall had similar textures and it looked like an old man's face, to me! &nbsp Posted: 04/16/2021 00:46:19
---
---
---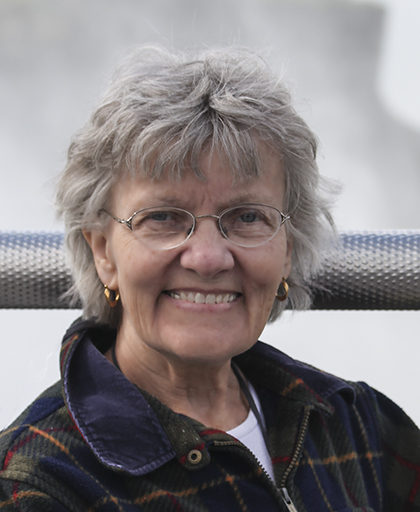 Connie Reinhart
I admit that my first impression of this was not exciting. But reading the above comments brought out more and more details to 'love'. Michael's suggestion of people on the canyon rim is fun - or maybe a white bird coming in for a landing. Keep working on this. It seems to be near you. Perhaps a dusting of snow, or a real bird perched on the edge, a fall leaf caught in the bark. Kudos for finding a photo where most people would not notice. &nbsp Posted: 04/16/2021 16:28:06
---
---
---
Please log in to post a comment