Michael Moore
---
April 2021 - Twins
Original
About the Image(s)
I took this photo at Longwood Gardens in their orchid room under natural light. The original image was very flat but I really loved the orange color of these flowers. I have cloned out the distracting elements in the background and converted to portrait to better frame the flowers. I used the detail extractor in DxO to bring out the texture in the pedals and various other filters to make the colors pop and add a little drama. I added to the stem as some of the filters caused the lower potion to disappear and I wanted a hint of stem to make it to the bottom of the image to anchor the composition. I finally added a simple white border to frame the image.

I was striving for a "painterly" effect here without going too far afield.
---
12 comments posted
---
---
---
Witta Priester
Michael -- welcome to the group! It's fun here, so do enjoy. We've had some great discussions in the past - these can be accessed from the Bulletin Board button on our group's home page. Feel free to start another thread…

Your twins photo is a strong image that grabbed my eye. The overlapping flowers at different depths of field make for an excellent composition, and your crop and cloning made a big difference. A few suggestions: the white stoke is so bright it draws away from the photo, so maybe try a dark orange or dark yellow stroke. There are still a few imperfections in the flowers that could be cloned. My main thought is that the intensity of the flower colors, their strong saturation, means they have lost some detail; this is particularly problematic when trying to print. One way to see when this happens is by looking at the photo's histogram.

P.S. I also have a Ph.D in (organic) Chemistry and have some chemist friends who worked at Dupont, including Blake Bichlmeir and Malli Rao. &nbsp Posted: 04/07/2021 15:09:09
Michael Moore
Thanks for the warm welcome Witta. I completely agree with your suggestion to move to a more muted border in keeping with the image - the idea simply had not occurred to me. I also take your point on flower detail. I confess that I don't print anything - my images all live in the digital domain and this drives my wife crazy. I need to plunge into printing and hope to do so soon.

Great to hear that you are a fellow chemist. I do not know your friends at DuPont but it was a very large company during my tenure. Our camera club has many chemists and engineers. Lots of folks with technical backgrounds seem to gravitate to photography as their preferred way to create art. &nbsp Posted: 04/08/2021 12:14:36
---
---
---
Linda M Medine
Michael Moore
Thanks for taking the time to show me an alternate approach. Tilting the flowers results in a more relaxed image in my judgement and I see how the position of the stem can lead the eye nicely into the composition. &nbsp Posted: 04/08/2021 12:18:21
Linda M Medine
Welcome aboard!
&nbsp Posted: 04/08/2021 12:22:40
---
---
---
Denise McKay
Michael, I really like your composition and subject matter. I also shot this species of orchid at Longwood Gardens, but always had problems with getting a satisfying final result.

This is a very dramatic "hot" and highly saturated image. The texture of the petals comes across as hard and gritty to me. If your intent was to take a soft, delicate object, and make it more "in-your-face", you've accomplished that here!

I agree that it was a good decision to make sure the stem is present to ground the flowers. You did a nice job of having that main flower in focus and the one behind nicely out of focus.
&nbsp Posted: 04/08/2021 12:34:06
Michael Moore
Hi Denise. Thank you for your comments and I take your point that I might have pushed this poor orchid a little too hard in the direction of being "in your face" - I should probably dial it back a tad. You mention shooting at Longwood Gardens - do you live in the area? I'm about a 5 minute drive from Longwood so visit regularly. &nbsp Posted: 04/11/2021 07:38:09
Denise McKay
I wish I lived near Longwood Gardens, but I was just visiting at the time. I live in Missouri and we have a wonderful botanical garden here as well, but I would love to be able to see Longwood at different times of the year. &nbsp Posted: 04/12/2021 06:59:37
---
---
---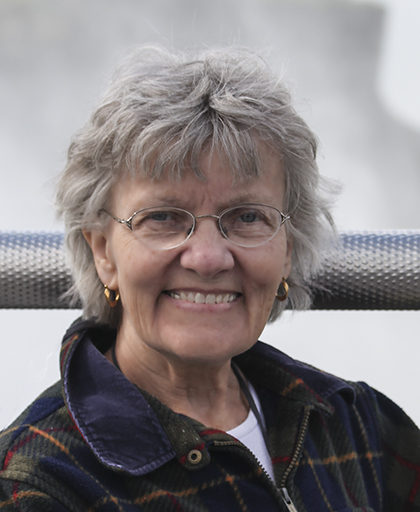 Connie Reinhart
Hello Michael, and welcome to Group 77. We sometimes get some very interesting discussions going here. Like the stem on your flowers. Yes, I too like stems to anchor flowers to the earth. But yours look like red shooting stars. Perhaps the brightness has that effect. If you have a stem, it should be in better focus than the actual stem. Linda's diagonal is a good composition, too. &nbsp Posted: 04/10/2021 18:20:49
---
---
---
Michael Moore
Hi Connie. I understand your point but am comfortable with my stem intention. The original image has the stem very out of focus and I actually quite liked the effect for this composition. I want the viewers attention to rest on the flower petals and not so much the stem. It's a judgement call to be sure. &nbsp Posted: 04/11/2021 07:27:56
---
---
---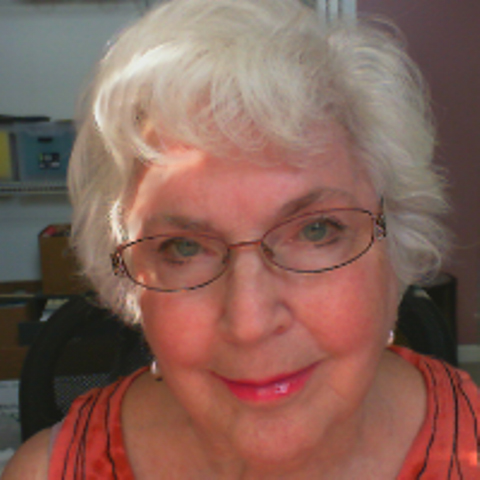 Georgianne Giese
Welcome Michael! I'm looking forward to seeing many more of your contributions! T
he colors and contrast in this image are outstanding. I do prefer Linda's slant on the flower. :-)
I think that the application of DXO detailing is a bit overboard on this flower. It is quite bright as it is, and the contrast between the orange and the yellow provide enough to work with, to sharpen the image. Detail presets tend to loose some of the natural softness of a flower, making the surface too rough, in my opinion.
I played with your image in Photoshop and NIK, in order to see what you had to deal with. Adding contrast and keeping a smooth shape was tricky! But here is what I did.
After selecting the flower with Select > Subject, I added a Selective Color adjustment layer. In that, I played with the yellow and the red sliders, and then the neutral and the black sliders. They worked rather well to bring out the contrast without adding too much roughness. A black Solid Color adjustment layer was added beneath the flower layer. To sharpen the image, I merged up (Alt Ctrl Shift E) and duplicated the merged layer. Then I selected Filters > Other > High Pass and adjusted the image so that only the outline and the crevices showed up. That layer was placed in Overlay blend mode to add the sharpening. &nbsp
Posted: 04/16/2021 00:20:28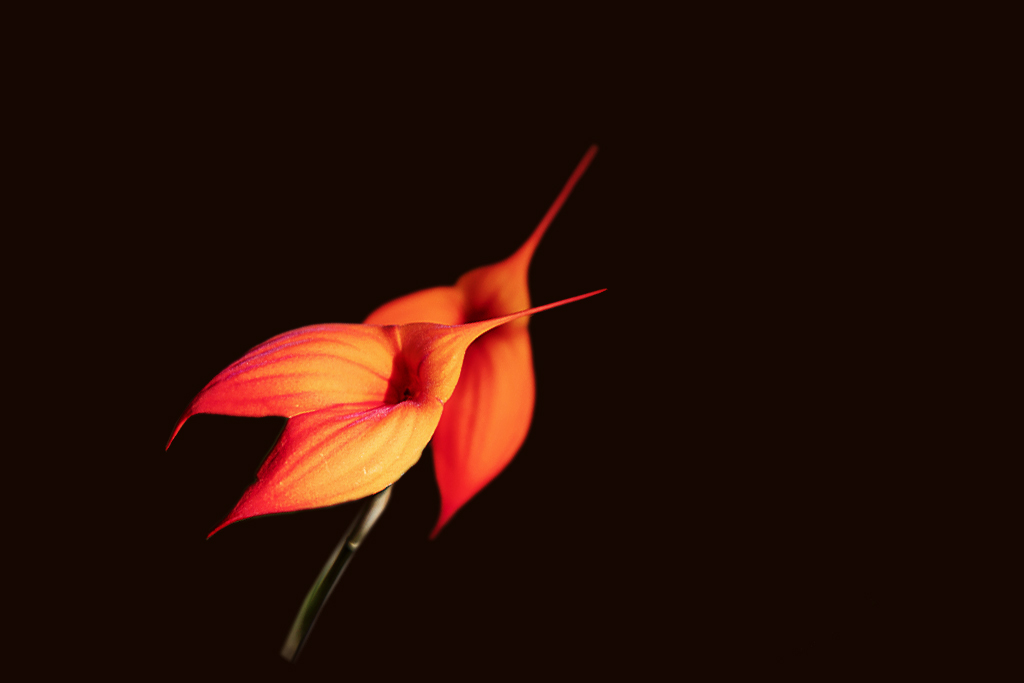 ---
---
---
Michael Moore
Georgianne, Thank you so much for taking the time to edit my original image and walk us through your steps. You have done a wonderful job and I really like the resulting image. The "softer" petals are an improvement and there is plenty of detail which is what I was going for. I might crop a little of the negative space to the right and add a muted border but your editing direction is on target and results in a much more pleasing image. &nbsp Posted: 04/18/2021 12:16:33
---
---
---
Please log in to post a comment