Linda M Medine
---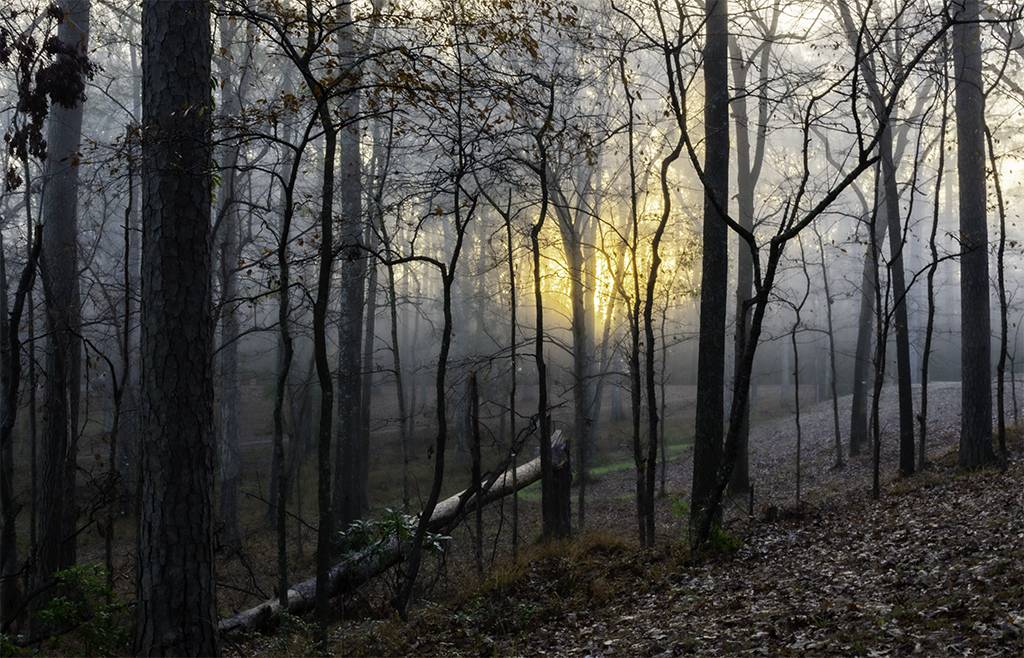 January 2021 - Mysterious Foggy Sunrise
About the Image(s)
This image was taken on December 17, 2020 at Percy Quinn State Park near McComb, Mississippi. It was at sunrise on a very foggy morning. I took six exposures of this image and made an HDR image. I cropped the top and used the rules of thirds to keep the sun from being in the center. I took many more images of this site. None of the other camper were up and I was so excited to witness this mysterious looking sunrise in the foggy morning and through the leafless trees . I am usually not up to witness this beautiful scene. I use my Nikon D800 with 28mm - 300mm on 42mm, ISO 100, .6sec, f25.
---
5 comments posted
---
---
---
Denise McKay
You did capture a lovely scene Linda. I like the composition with the leading line provided by the fallen tree taking you to the sunrise. You captured the gentle mist of the fog while still getting texture in some of the tree trunks. To my eye it's a nice balance of sharpness and softness, which HDR can sometimes make images too sharp, or harsh, in my opinion. I do not feel this is overdone in that regard.



&nbsp Posted: 01/03/2021 09:00:58
---
---
---
Witta Priester
Linda, that would surely have been special to be there that morning…
I love the colors and the HDR looks quite natural and therefore well done. A few thoughts that in my opinion might improve the image -- they are all focused on drawing the eye into the sunrise. So, a bit of cropping (sometimes centering the best part of the photo works well), desaturating the greens, and darkening the leaves in the foreground and the bark of the fallen tree, adding a vignette and a bit more fog (I tried Nik's fog filter #2 at 13%). In the end, I also added just a tad more saturation to the sun. Here's a version to consider.
&nbsp
Posted: 01/03/2021 23:32:03
Linda M Medine
Thank you. It does look better with it cropped. &nbsp Posted: 01/10/2021 17:59:04
---
---
---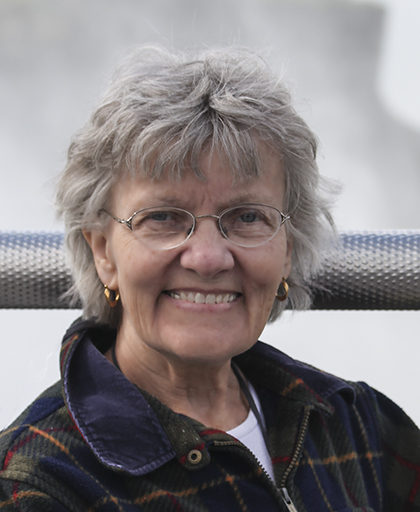 Connie Reinhart
Woods in an early morning fog are lovely. You told us a story with your image. But perhaps Witta's cropped version, a paragraph, concentrates a little better on the sun. Your HDR is perfect, no halos, no exaggeration, and probably looks just the way you perceived it that morning. The choice of f/25 gave really good focus from front to back. &nbsp Posted: 01/05/2021 10:44:22
---
---
---
Mary Hinsen
Hi Linda, what a lovely image, and you've done the HDR very well.
I really like Witta's cropped version, and her tweaks have softened the image in line with its early morning feel. &nbsp Posted: 01/19/2021 16:45:14
---
---
---
Please log in to post a comment