Linda M Medine
---
November 2020 - Full Moon on Halloween Night
About the Image(s)
I am a new member of DD 77. I am so looking forward to meeting all of you online. I looking forward to learning more about Fine Art Photography.

I am from Baton Rouge, Louisiana and have been a photographer for a very long time. I took pictures of people for a very long time as a second job. I was a banker by trade.
I am retired and loving it.

I took this image from my backyard. The full moon through my neighbors trees. I used a crop camera, Nikon D500, 150-600 Tamron, at 750mm, 1/125, f 7.1, ISO 100, at 07:21 pm.
I cropped it a little and put a small border around it.

Thank you for letting me join your group.
---
This round's discussion is now closed!
11 comments posted
---
---
---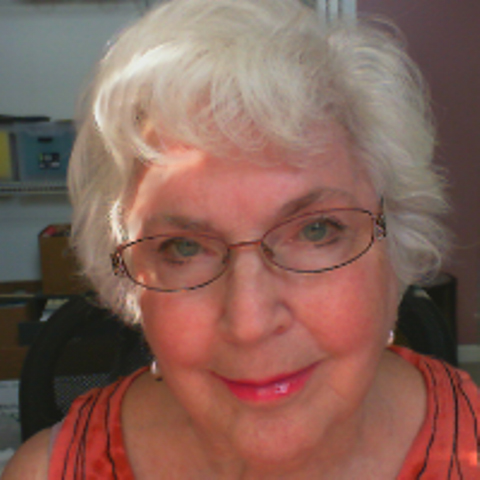 Georgianne Giese
Welcome Linda! Your silhouette is well composed. I do like how you positioned the moon in your composition. Your crop was good, in my opinion. I do love the branches of the tree and how they circle the moon and show up in silhouette against the face of the moon.

Shooting the moon is not an easy task, especially if it is the night of the full moon, when the moon is so bright that it requires one to really close down the exposure. In your case, I would photographed the day before or after the full moon, and have first tried an f stop f16 and then adjusted the shutter speed down until the features of the moon were more apparent. &nbsp Posted: 11/02/2020 12:25:07
Linda M Medine
Thank you for the suggestion. I will try that. I went back on my images an I see one at f14 and you can start to see detail in the moon. &nbsp Posted: 11/02/2020 12:40:42
---
---
---
Denise McKay
Hi Linda! So glad to have you here.

I really like your composition. The amount of branches and leaves and their shape circling the moon are really attractive to me. I like how you captured the sparkle of light bouncing off the edges of the leaves and inside of some of the branches.

I personally find the lack of detail in the moon for this particular image rather appealing. I feel like it allows me to focus on the silhouette of the curved branches and leaves and adds a little bit of mystery. Like the branches are dancing across the moonlight and are more the subject of this story than the moon itself. &nbsp Posted: 11/02/2020 15:38:34
Linda M Medine
Thank you for the comments. &nbsp Posted: 11/02/2020 19:11:08
---
---
---
Witta Priester
Welcome Linda.
I love those center leaves that you placed in front of the moon. They are quite intriguing, reminding me of ballet dancers in elaborate costumes. And thanks for the stroke, it sure helped define the canvas.
To me, a significant crop would be a plus, moving the moon to a corner and away from the center. In addition, in my opinion, a little more color in the moon would help with interest; I used a PS Photo Filter adjustment layer, #85 at 40% opacity. And just a bit more moon glow… Here's the result.
&nbsp
Posted: 11/04/2020 20:31:04
Linda M Medine
Thanks, I love it. &nbsp Posted: 11/05/2020 14:07:57
---
---
---
Linda M Medine
Are the PS Photo Filter adjustment in PS. Where? Learning everyday # 85 ? &nbsp Posted: 11/05/2020 14:09:33
Witta Priester
Image, adjustments, photo filter. Or (better) click the icon for adj filters the bottom of the layers palette and select it . &nbsp Posted: 11/05/2020 15:22:31
Linda M Medine
Got it. I have never used that. Good idea. &nbsp Posted: 11/05/2020 15:35:39
---
---
---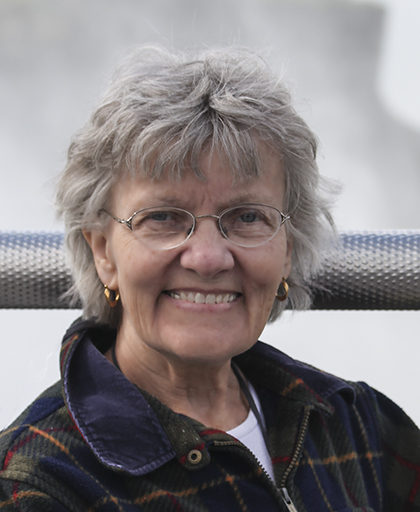 Connie Reinhart
Back in the film days there were two standard exposures: sunny 16 and moon 11. That meant to expose the moon at f/11 at 1/ISO (whatever the ISO of your film was.) That would translate to f/11 at 1/400 for Tri-X film (ISO 400). In this case, detail on the moon would compete with those delicate back-lit branches encircling it. The warm softness of the moon adds to the mystery of this image. Anyone can get the 'face' on the moon, but I have never seen one gently embraced by tree branches. &nbsp Posted: 11/10/2020 16:35:13
---
---
---
Cecilia Clark
Linda, You have handled a difficult, high contrast, photo subject very well. I like how your neighbor's tree branches and leaves really embrace/frame the moon. The reflected moonlight lends a nice edge light to the leaves and branches so they aren't simply a dark silhouette. The way the moon is darker in the center (perhaps that is the face of the moon) and at the circular edge makes the moon look flat and more like a plate. To keep the moon round, the center should be lighter and gradually darker toward the edge. &nbsp Posted: 11/25/2020 15:56:37
---
---
---