Denise McKay
---
November 2020 - Industrial Abstract
Original
About the Image(s)
This is a quick edit of another photo from my series taken at the International Museum of Transportation. Prior to posting my image, I ended up in the hospital with gall stones, and had to have my gall bladder removed! But I managed to get this submitted after I got home.

Taken with my 24 - 105 telephoto lens at 63 mm, ISO 800, F 16, 1/160 sec.

First edits in Lightroom:

Used transform tool to adjust vertical and horizontal lines due to slight curve in the tank. Cropped image to align the door grid better in the frame, and decrease the area on the right. Increased exposure and contrast, reduced luminance noise, increased clarity, used the dehaze slider to increase structure a bit. Removed a distracting white spot (bird poop?).

Second edits made in Topaz Studio 2 - chose a filter called Urban Grit which was made up of 6 layers including 3 textures, vignette, color overlay, and some basic adjustments. I went into each separate layer to see if I wanted to change anything, and I only increased exposure a little more. Otherwise, I like the overall effect and how it pulled specks of the red into the gritty texture.
---
This round's discussion is now closed!
8 comments posted
---
---
---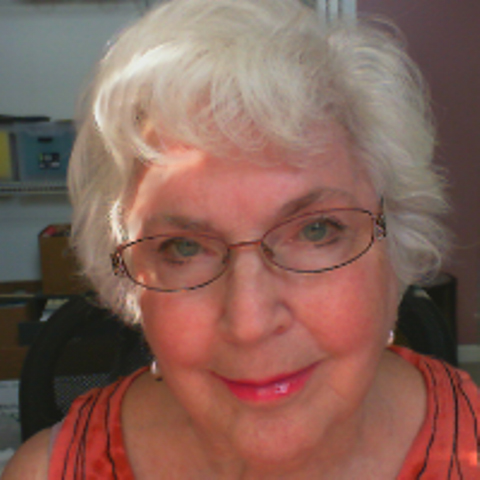 Georgianne Giese
Oh my, I love the way you explain how you just popped out for surgery and then popped back in with such a unique and lovely image! That's resilience and dedication for you, along with a love of photography!

I, too, love to photograph rust on old machinery. Where is this Museum of Transportation?

I love the way your straightened, sharpened, and brought out the colors on this lovely geometric image. it is quite appealing. My only suggestion would be to remove the white spot at the upper left corner.

Nice job, and I hope that you have recovered well from your surgery!
&nbsp Posted: 11/02/2020 12:34:19
Denise McKay
Thanks so much for your comments Georgianne! I already had in my mind that this was the photo I was going to work on, but got derailed for a couple of days with the unexpected surgery! Thankfully they could do laparoscopic, which meant only one overnight in the hospital then home the next day. Two weeks of no driving and "being careful" and I'm supposed to be back to a normal routine!
The National Museum of Transportation is in a suburb of St. Louis, Mo., where I live. It's one of my favorite places to photograph. I just noticed I described it as "international", LOL. It's "national".
https://tnmot.org/
&nbsp
Posted: 11/02/2020 14:31:20
---
---
---
Witta Priester
Denise, you've brought out some lovely colors here and the straightening surely helps a lot.. I agree that upper right hand corner needs toning down, but what else would be fun here? I decided to emphasize some of the details - the bolts and the "window frame". I used a levels adj layer to brighten, masking everything but those portions. Also, I made some color shifts in those areas, using a hue and saturation layer with the same mask. It does seem to add a bit more wow... &nbsp
Posted: 11/05/2020 19:07:13
Denise McKay
Thanks for your comments and suggestions Witta! On my screen the tops of many of the bolts and frame of the door/window are now pink. I don't feel like that color suits the industrial image that well.

I like your suggestion to put more emphasis on those areas however, and I will play with that some more. &nbsp Posted: 11/09/2020 07:06:20
---
---
---
Linda M Medine
Denise McKay
OH! I really like the difference that made. It does make the "subject" stand out much better. Great suggestion! &nbsp Posted: 11/15/2020 09:27:17
---
---
---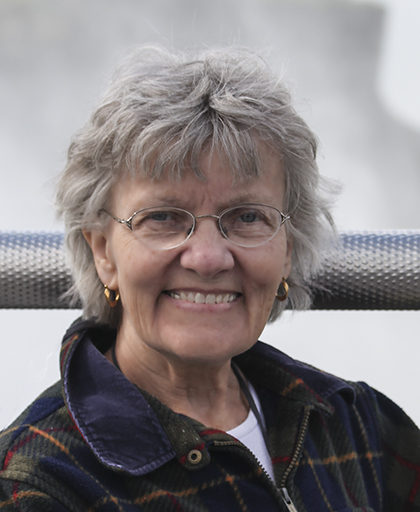 Connie Reinhart
I like the horizontal flip that Linda did. We read from left to right, so the horizontal lines lead right to the grill. I added another grunge texture from Topaz, but it made little difference. Nice job. &nbsp Posted: 11/14/2020 10:37:12
---
---
---
Cecilia Clark
Denise, I like your industrial abstract image. The two colors, red and orange, together are my favorite combination so this really catches my eye. While I like your quick edit, I also like Linda's version with the flipped composition and more saturation/contrast that brings your eye to the door as a point of focus. In your image, he two colors are very balanced in intensity. The additional contrast will make it pop. &nbsp Posted: 11/25/2020 15:11:06
---
---
---