Witta Priester
---
November 2020 - Holding Up the Moon
About the Image(s)
A week ago a friend sent me a slide show with some wonderful pictures with people holding the sun as it sets, or a scene unfolding in front of a huge moon, etc. It reminded me that I have some good moon photos… Also, that same day I had made a photo of some driftwood reflected in a big puddle. (Start photo) It was nice to have a reflection, but what else? Combining those thoughts was how this photo was visualized. My plan was to make it a moody night with the moon eerily caught right at the perfect moment, providing a sense of wonder and awe.

The start photo was taken with my Lumix 25-400mm camera and worked up in LR. Then in PS, the moon was added as a layer. It was transformed to a size I liked that fit into the driftwood. Some masking hid the moon behind the wood, and similarly, a duplicate, vertically-transformed moon was added to the reflection (Intermediate image). This was a good start, but the mood and coloring needed help, and the clouds in the background were improbable. In PS the cloud area was simplified by painting in with a color matching the sky. Also, a little glow was added around the moon.

I then used a variety of tools to modify the tone and mood of the image. These included a Topaz restyle layer, two PS color look-up (LUTs) adjustment layers (each applied at about 50% opacity while masking away the moons.) Then a little color adjustment to the moons with a selective color adj layer. Back in LR some more color toning using temperature adjustments, a develop preset, followed by some selective tweaking with radial filters. Then back in PS one more time for a stroke at the edges and a "photo filter" adj layer, with a warming color.

This is an example of my not knowing what would work best color-wise (blues, purples, browns?), nor when to stop fiddling. I tried a lot of tools, and could continue to tweak the colors, but in which direction? Maybe you have some thoughts? Hopefully in a month or two, when I come back to this image, I will have some clarity.
---
This round's discussion is now closed!
6 comments posted
---
---
---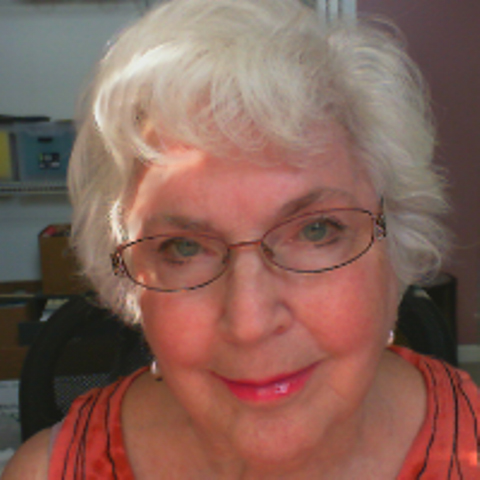 Georgianne Giese
Sorry to disappoint you, but I have no suggestions regarding the color of this moody image. I believe what you landed upon here is perfect! The glow around the moon is very good. The reflections in the water are perfect, except, in my opinion, the water and reflections should be just a tad murkier, perhaps with an Exposure adjustment layer Offset slider. The image is just a very moody and appealing image. I love it! &nbsp Posted: 11/02/2020 10:35:31
---
---
---
Denise McKay
I really like what you've done with this image. I think the color tone suits it very well. You managed to get the glow from the moon to even reflect off of the bark of the tree and rocks in a way that really adds to this photo. It seems peaceful, yet eerie, and realistic while being a little unearthly.

I really enjoy looking at this picture. Very well done in my eyes. &nbsp Posted: 11/02/2020 15:03:07
---
---
---
Linda M Medine
Very good job on this image. I would not change a thing. Looks like a winner. &nbsp Posted: 11/05/2020 21:53:37
---
---
---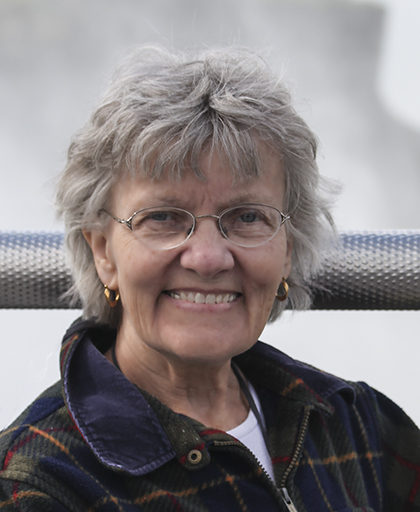 Connie Reinhart
As a fan of science fiction and fantasy novels, I can say that this would be a perfect cover for one of Poul Anderson's books. A bluish cast (Original 2) gives a very different mood. For that one I would try to give the moon the same blue cast. But what you came up with is perfect. &nbsp Posted: 11/10/2020 15:56:42
---
---
---
Guy Davies

(Group 4)
Hi Witta. Great piece of composite work. I guess the colour you choose depends on the mood you want to portray. I like it as it is, whereas a blue cast would make me shiver and want to put my overcoat! If you were to try a blue cast then you might try adding some mist as well. &nbsp Posted: 11/13/2020 09:04:56
---
---
---
Cecilia Clark
Witta, I enjoy viewing this photo. I like your finished result with the warmth of the "harvest moon" colors and your creative vision. Well done! &nbsp Posted: 11/18/2020 18:37:33
---
---
---