Georgianne Giese
---
November 2020 - Smoky Mountain Mill Wheel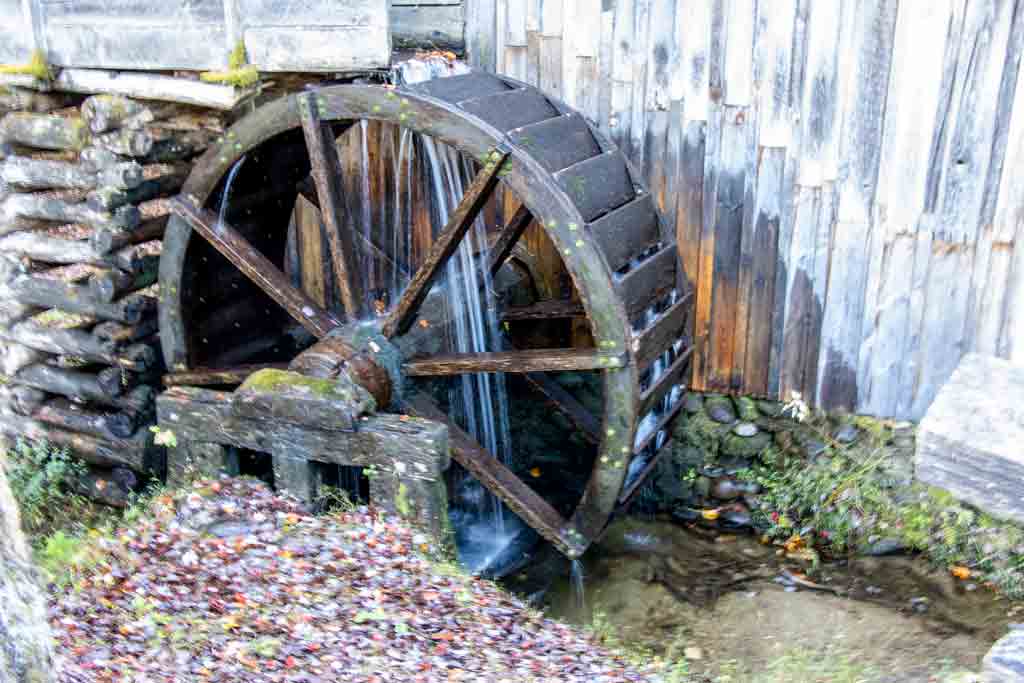 Original
About the Image(s)
We spent a frustrating 6 hours last week, in the Great Smoky Mountains, in search of some fall color. Not only was there little color, but traffic was backed up bumper to bumper. We averaged three miles per hour on a 11 mile loop. As horrific as that was, there were some interesting (and crowded) stops along the way, for historic buildings. This is one, an old mill. It is located in "an early mountain community" along Cades Loop.

Like a weary armature, I neglected to take my tripod, and this image turned out to be a bit blurry. But it was taken in high key, so I decided to emphasize that even more and use the high key edges to hide some of the blurriness of the leaves on the ground around the wheel.

1. I took the image through NIK Color Efex Pro and applied a Darken/Lighten Center preset, with the center in the middle of the water inside the wheel. I also applied a Detail Extraction, a Pro Contrast, and a High Key preset.

2. Next, I took the image into Topaz BW and applied an Opalotype Chiffon preset with a Green filter and blue paper.

3. Finally, I stamped up, duplicated that layer, and applied a Filter > Other > High Pass in Overlay blend mode to sharpen the wheel.
---
6 comments posted
---
---
---
Denise McKay
I enjoy the way you completely transformed this image through your editing choices. To me, this looks like a drawing rather than a photo.

I'm torn about whether the high key around the very edges might be a tad too bright. I really appreciate how the darker lines fade away into the white, but also crave just a little bit more detail in the wood fence and chute where the water is pouring out into the wheel. I do like how the fading of the background is curved, mimicking the shape of the wheel.

I find it very appealing. &nbsp Posted: 11/02/2020 14:54:31
---
---
---
Witta Priester
Hi Georgianne, I'm so pleased to see this. Glad you're back "working".
I like what you've done here - the high key and desaturation work well for this photo. However, I personally love the wonderful blue of the water, so I thought I would try leaving that area with some saturation. Here's the result. I also whited out a bit at the top of the wheel, and some at the right bottom to keep the eye returning to the wheel. &nbsp
Posted: 11/04/2020 20:22:05
---
---
---
Linda M Medine
This is a very interesting image. You can do so much with the image. I like a little bit more color. I agree with Witta's idea with the blue water. I feel the left front of the image blown out and out of focus a little. My eyes are going to the brightest part of this image. Love the lines and the texture. &nbsp Posted: 11/05/2020 21:48:13
---
---
---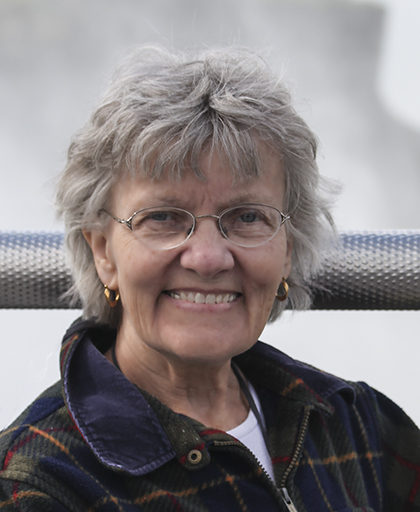 Connie Reinhart
This is a very good treatment of the old mill at Cade's Cove. The whole little village is quite picturesque. I love everything about your image, from the high key treatment to the light vignette. I like Willa's version with blue water. I hate tripods, and often get shots that are just a little "jiggly". I put you finished image through Topaz Studio AI Clear. Then used "Lines" (black) adjusting the sliders to taste. The blacks are darker, but contrast adjustment can correct that. &nbsp
Posted: 11/10/2020 15:48:11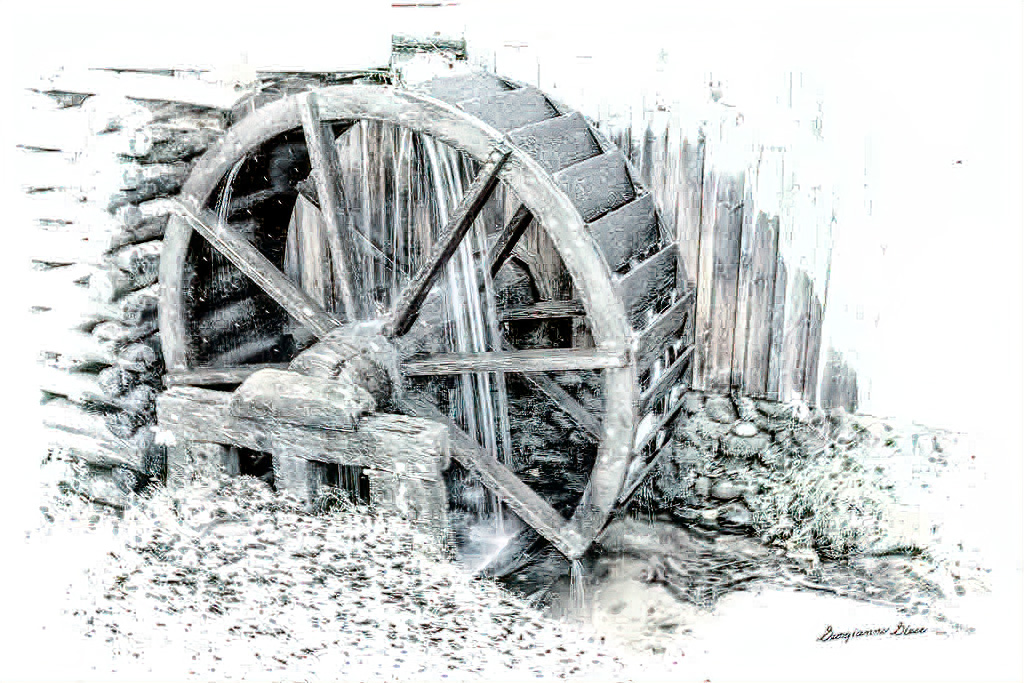 ---
---
---
Guy Davies

(Group 4)
Georgianne, this is really beautiful. I love everything about it. &nbsp Posted: 11/13/2020 08:48:28
---
---
---
Cecilia Clark
Georgianne, Your final image looks very much like a drawing, a quick sketch. Until I read your description mentioning "applied an Opalotype Chiffon preset with a Green filter and blue paper" my eye did not pick up any color because it is so very subtle. If instead of a black and white sketch you want a little more color I think Witta's version showing some color saturation of the water works well. I can see your image as part of an exquisite set of note cards. &nbsp Posted: 11/25/2020 15:20:54
---
---
---
Please log in to post a comment