Mary Hinsen, BPSA
---
October 2020 - Author of My Own Story
About the Image(s)
This is an image I took a couple of years ago, processed at the time and never really liked. Looking at it with fresh eyes, I started again from the beginning - this time with a clear feeling of how the story could be told.

When I set up this shoot, I had intended to create a feeling of being lost in stories. This time round, I had a vision of a soft dreaminess to the image, and wanted to finish it as black and white.

Of course, my ideas changed as I went through the creative process!

I took the original, and used a Pro-contrast adjustment in ColorEfex Pro to increase the contrast and liven it up.

I wanted to retain the skin imperfections, so added a softening layer, masked to apply it to the skin only, and adjusted the opacity just until the imperfections were still there but not such a feature. The result is my Edit 1 file.

I opened the file in Silver Efex Pro, as I wanted to try a variety of black and white styles. I settled on a simple Ilford film style. I liked the clarity, and added a subtle grain. I also added a border.

I then used a brightness/contrast adjustment layer, masked and added it only to areas that needed a little more 'pop'. I finished by using a curves adjustment layer to slightly darken the books at the top lefthand and righthand corners.

I wanted the concept of the young woman sinking into the dark shadows on her right, contrasting with the lighter book pages. Learning from all your feedback, I have tried to leave some detail, not use as much black, and add a small border to mark where the image finishes.

I'm looking forward to your thoughts.
---
4 comments posted
---
---
---
Witta Priester
Mary - I'm intrigued by this photo and love the way you think. The title is awesome and helps put the story in perspective. You've done a good job with the conversion to B&W.

A couple of little things. You wrote: "I wanted the concept of the young woman sinking into the dark shadows on her right, contrasting with the lighter book pages." I like that thought A LOT, but feel the dark shadows are not shadows as much as they are black holes. I would bring back some detail near her face on the right side, her hair/ear, at low opacity/light. Also, in my opinion, although I like the contrast of the whites of the book, having the brightest part of the book at the VERY edge takes the eye out of the photo, so maybe a bit of vignette there? One additional niggle, her teeny bit of visible earring could be cloned away or toned down. These changes are quite subtle, but I think would make for a stronger photo.
&nbsp Posted: 10/03/2020 11:55:00
---
---
---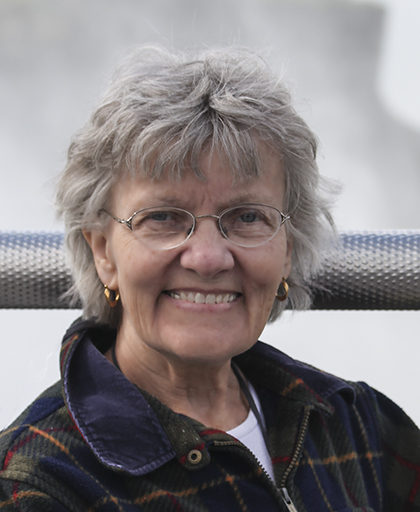 Connie Reinhart
The black and white is much better than the color. The color version is just a portrait. The B&W is a mood. The dark shadows suggest the 'sinking into the shadows' rather than lying on a bed of books. She might have a more contemplative look if she were looking slightly to the viewer's left. But those eyes looking straight into the camera are very compelling. Perhaps she is saying, "Follow me if you dare." &nbsp Posted: 10/05/2020 12:36:56
---
---
---
Denise McKay
I really like the concept of this photo and the black and white conversion really brings out the mood and helps you tell the story. I like the drama of the deep blacks and the way the light transitions across her face from left to right.

It was that light and her eyes that first grabbed my attention, and like Connie, made me feel like she was daring you to come into the darkness with her.

&nbsp Posted: 10/11/2020 08:46:01
---
---
---
Cecilia Clark
Mary, I agree with Connie that the B&W version sets a mood. I like the diagonal compositional features and the shading from dark to light. Both of these set the mood. I do not see any "soft dreaminess." Her look, her eyes and the faintest smile, are very frank. I see both a challenge and an invitation in that smile and in her bold eyes. Your title really fits the image. As Witta suggested, you might try a slight gradient to tone down the brightest part of the book on the left and lighten the right side to expose a little more detail, but to me, your image is a winner. It gives the viewer much to consider.
&nbsp Posted: 10/20/2020 14:10:43
---
---
---
Please log in to post a comment