Georgianne Giese
---
September 2020 - Wabi Sabi Dying Roses
About the Image(s)
My wonderful neighbor brought me two dozen yellow roses. I could not bear to part with them, even as they faded, as all things do. Even in "death", they were beautiful. So, they had their portrait taken before I finally had to throw them out. The result is Original 1.

The picture I took did not have enough space at the top, so I added more space with the PS crop tool. To fill that space, I selected it and an equal amount of the top of the picture, and then applied Edit > Fill > Content Aware. That gives original 2.

Next I darkened the entire image and applied a mask to hide the darkening on the top roses. To accentuate the top roses more, I went into NIK Color Efex Pro, where I used Darken/Lighten Center, Detail extraction, and Pro Contrast. Again, I applied a mask to hide all those adjustments on the stems and leaves.

The bottom of the image was still too predominant, so I added a new blank layer, selected a color from the blue shadow area at the bottom right, using the color picker tool, and painted over the leaves and stems on the blank layer. I put that layer in the Color blending mode, and it added a darker, bluish cast to the leaves and stems. I chose to do it this way, rather than using the burn tool, because the burn tool just makes everything the same ugly gray.

To add an antique look, I added a texture. The texture I used is an image of swampy water, which I took. It is Original 3. I put it's blending mode to Overlay. The flowers were too covered, so I painted a low opacity black over them on a layer mask, to hide the texture in those areas.
---
6 comments posted
---
---
---
Bunny Laden
Georgianne, I love the texture you chose as it gives the roses an ethereal look, which I find wonderful. (The texture on its own is also a work of art!) Like you, I hang on to roses until they are completely dried out. There is a beauty in them--Wabi Sabi says it all. I'm enjoying this image a lot. &nbsp Posted: 09/01/2020 17:10:58
---
---
---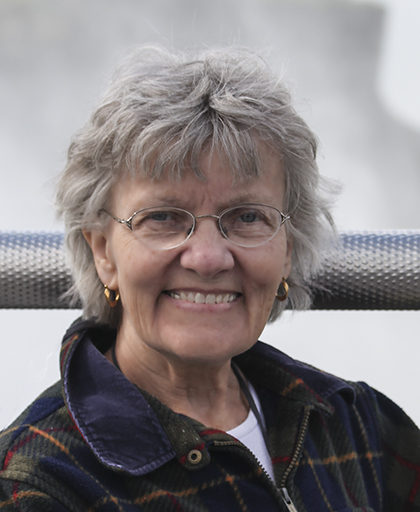 Connie Reinhart
You changed a nice record of these lovely roses into a work of art. The texture is well chosen as it adds to the wabi sabi look of the roses. It has a feeling of reminiscence about it, a memory of things past. I do wonder if the stems and leaves are a bit dark. I would have to compare both versions in order to decide. But you leave no stone unturned in your editing, so this is perfect. Hope you are feeling better and well on the road to recovery. &nbsp Posted: 09/02/2020 13:00:56
---
---
---
Denise McKay
I really like what you've done with this image Georgianne. The texture is beautiful, and I feel like I am peering through a beautiful curtain to glimpse these flowers.

I too, enjoy shooting flowers at all stages, and you've done a wonderful job here. I wonder if that really dark spot on the stems at the bottom, center, were more transparent, if that would add anything to this photo? Regardless, I really appreciate what you've done here. &nbsp Posted: 09/02/2020 16:12:57
---
---
---
Witta Priester
Georgianne, I love this a powerful and heart-felt fine art image. It feels like wabi sabi exemplified. I can only think of one idea for improvement - a vignette to darken those light bits at the corners. WELL DONE!
&nbsp Posted: 09/02/2020 19:51:28
---
---
---
Mary Hinsen
Hi Georgianne. I love what you have done, and the colour tones achieved through the use of your beautiful texture.
You've created a sense of timelessness. As Connie says, a memory of things past.
Love it! &nbsp Posted: 09/09/2020 23:21:09
---
---
---
Cecilia Clark
Georgianne, At first glance your image reminds me so much of the wool yarn paintings that I saw in Kyrgyzstan. Your swampy texture is very much like that textile. The color palette is eye catching and pleasing. The lighter background borders around the roses do so much to bring the roses forward and frame the floral display. You might try lightening the dark stem area at the bottom of the image a little to continue that framing. Another suggestion is to paint out a little more of the texture from the two roses on the right side. Your finished image is really lovely. &nbsp Posted: 09/10/2020 18:24:46
---
---
---
Please log in to post a comment