Bunny Laden
---
September 2020 - Smoky Lane
Original
About the Image(s)
Smoky Lane

Even though I am evacuated from my property, I go back each day to do chores and check on my garden. (I first check to make sure conditions are currently safe.) I had only an iPod Touch with me when I saw the sunlight trying to shine through the smoke.

In Topaz Studio, I applied the Definition Detail look at setting 74. Then in Lightroom, I cropped slightly and increased the vibrance just a bit.
---
12 comments posted
---
---
---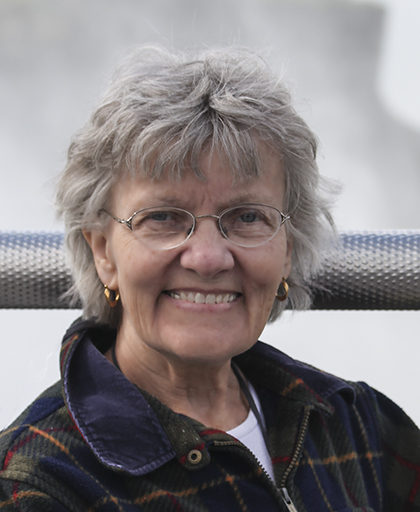 Connie Reinhart
This could be a lovely picture of early morning fog. But what a different feeling it has when one knows the true story. I tried putting increased contrast and detail on the two closest trees. Often in a fog, the closest subjects seem to be quite clear. But I didn't like it as well as yours. This falls under nature or photo journalism, where truth is an important ingredient of the image. &nbsp Posted: 09/02/2020 13:53:00
Bunny Laden
Thanks Connie! &nbsp Posted: 09/25/2020 15:41:50
---
---
---
Denise McKay
This photo is so pretty, it's almost telling a different story than one might think about fires raging around these beautiful woods.

I hope this is a story of hope; that the sun will continue to come out and shine on a lot of trees that survived. &nbsp Posted: 09/02/2020 18:02:32
---
---
---
Witta Priester
Bunny - the smoke in your image looks like fog so I think it's a real plus and the autumnal colors are wonderful. I'm ready to walk that pathway.
You've made some improvements increasing the tonal range that really help the mood of the photo. If it were my photo I would do a little cloning and content aware filling to remove some of the distractions, thereby simplifing the image. I would also lighten the tree on the right edge, since it's so dark it pulls my eye away from the path. Here's a cloned version. I then used a curves adj. layer and put a B&W vertical gradient on the layer mask to lighten just the right side.
&nbsp
Posted: 09/02/2020 22:28:16
Bunny Laden
Thanks Witta. I'll consider your suggestions. I'm not sure yet what I'll ultimately use the image for. If it is to tell a true story, I will not want to add or remove elements. But your suggestions are a reminder to me on how easily a viewer can get distracted. In the future, I could do such things as move the wood boxes (that you cloned out) prior to taking the image. &nbsp Posted: 09/25/2020 15:47:18
Witta Priester
Bunny, it is indeed a question of why you chose this photo to share with our group and also perhaps what you were ultimately planning to do with it.

Telling a true story -- photojournalism -- is quite important. (Especially in these times.)

Nonetheless, we are a "fine arts" group. This, in my mind, encompasses a rather different mindset from photojournalism -- one that allows for many possible changes and variations to the photo. I look forward to getting those ideas. (Indeed, I see them as gifts.) Also, our group's comments are a way for me to find out about the emotional impact of my images. Those sorts of inputs are what I hope you and others will provide for my images. Inputs, of course, can be used or not.

At the same time, I agree with you: cleaning up the scene before taking the photo is much preferred to cloning. &nbsp Posted: 09/25/2020 16:25:37
Bunny Laden
I did chose it because I thought there was inherent beauty in the image and I post processed it in a way that I thought enhanced its artistic quality. But it also shows me that with familiar scenes, such as my home, I sometimes don't see the opportunities for "cleaning up" the scene prior to capturing the image.
BTW, I do think an image can be "fine art" and also fit other categories, like photojournalism. Perhaps that is a discussion for the bulletin board!
Again, thanks for your perspective! Very helpful. &nbsp Posted: 09/25/2020 17:04:08
---
---
---
Mary Hinsen
Hi Bunny - what a beautiful, ethereal scene, with such a sad truth.
I like your simple treatment. It is what it is, it has its own story. I really want to travel down the path.
Stay safe. &nbsp Posted: 09/09/2020 23:44:44
---
---
---
Cecilia Clark
Bunny, Lovely composition from the beginning. Good idea to crop the right slightly to get rid of the distracting white spaces. The path leads the viewer into the image to the light. It is a very inviting image without the feel of imminent disaster. &nbsp Posted: 09/10/2020 19:19:04
Bunny Laden
Thanks Cecilia, Fortunately there was no disaster, for me at least. I was back home after 10 days of evacuation. The silver lining was that I got a break from cooking. After 6 months of staying home, it was a treat to eat out! &nbsp Posted: 09/25/2020 15:49:31
Cecilia Clark
So glad you're safe. &nbsp Posted: 09/25/2020 17:44:13
---
---
---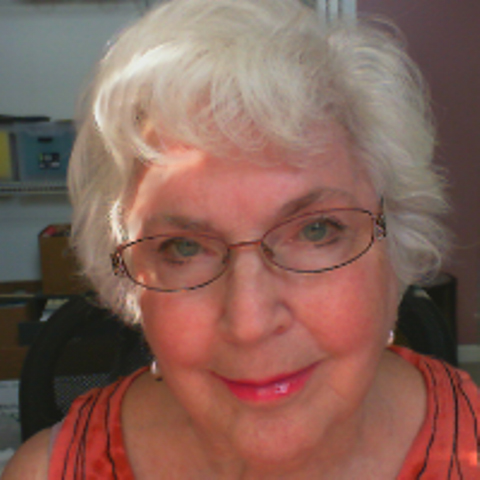 Georgianne Giese
this is such a lovely area. I'm glad fire did not destroy it. Your image is beautiful, and alluring. I do like the slightly more clear version that Witta offered. &nbsp Posted: 09/25/2020 21:54:34
---
---
---
Please log in to post a comment