Cecilia Clark
---
September 2020 - Earth Angel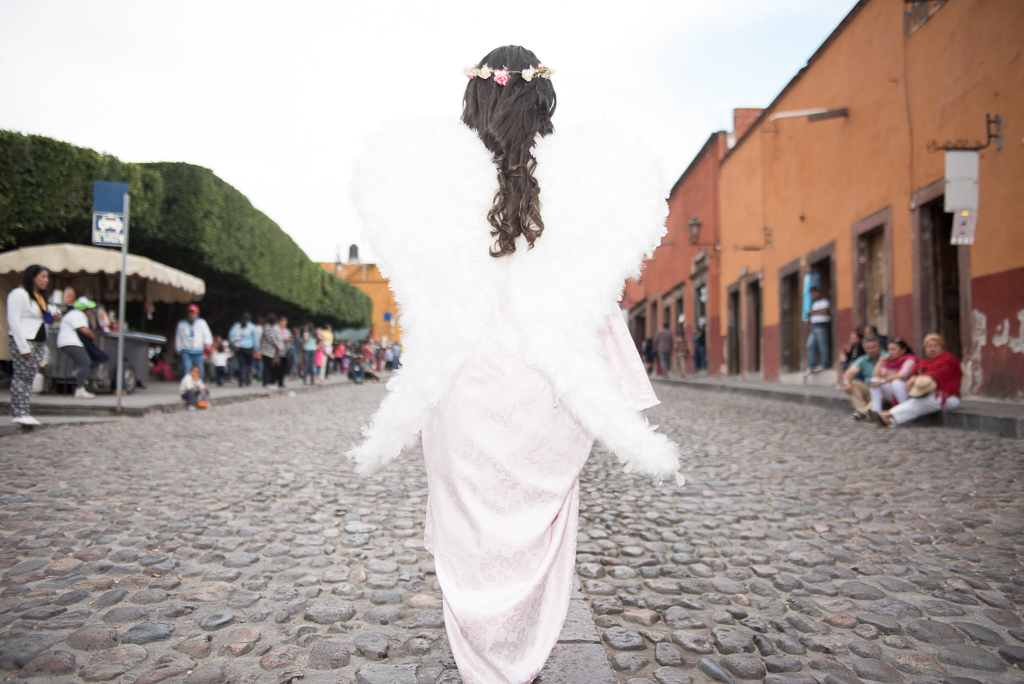 Original
About the Image(s)
This photo, titled Earth Angel, was taken in San Miguel de Allende, Mexico, during 2016's Holy Week. Camera equip and settings: Nikon D750, Nikon 24-70 f/2.8, focal length 31mm, ISO 100, f/2.8, and 1/160 with flash.

In LR, I used an Auto WB, adjusted the exposure, and exported to PS.
In PS, I used the crop/content aware scale to add some room to the top of the image.
I duplicated the image layer and exported to Luminar 4 where I added a sky (Sky Blue 4) on which I increased the exposure so it was barely visible.

Back in PS, I masked the image so that only the sky areas would show the Luminar Sky (I find that if the subject has a significant amount of white or gray, the program cannot detect it and the sky filter then covers or bleeds into non-sky areas.)

I stamped the image for a new layer that I exported to Luminar 4 to add the Orton Effect to further blur the background. Back in PS, I masked the angel so she would not receive the Orton Effect.

I once again stamped the layers for a new layer that I exported one last time to Luminar 4. In Luminar 4, I added a little bit of sunrays to the top center over the angel's head.

In PS, I saved the image and continued working on the tif image in LR. The final adjustments in LR were to convert to B&W, some slight exposure adjustments and sharpening, and a radial filter to darken most everything except the angel. I split toned with a blue highlights (hue 227, sat 31, balance +25) and warm shadows toner (hue 46, sat 23) because I wanted the angel to appear to be walking in twilight.
---
7 comments posted
---
---
---
Bunny Laden
Ceclia, WOW! What a difference post processing makes. I love that you were able to create a detailed sky so that the wings pop. I think your choice to make a monochrome background works well to put all the focus on the angel. To me, it looks as if the angel has just flown in to work some magic on this little town. It's a very interesting image. Great job. &nbsp Posted: 09/01/2020 17:15:43
---
---
---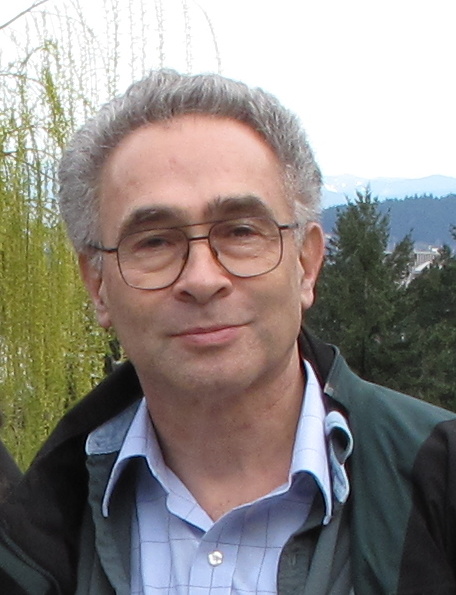 Stephen Levitas

(Group 32)
Hello Cecilia,
This is a fascinating concept. You have done a great job with your model. It is very daring, and successful in this case, to shoot a model from behind. The sky looks great.
I have comments:
1. The feet. It makes sense that an angel has no feet, so the normal rule to show feet and hands is not needed here, but could have been considered as an alternative.
2. No one around the angel seems to notice her. I suggest either replacing or removing all the people.
3. At least remove the car symbol sign and maybe the awning on the left.
4. I tried one method to address my suggestions, by cropping and mirroring half the image. See the attached, for discussion only.
What do you think? &nbsp
Posted: 09/02/2020 01:31:16
---
---
---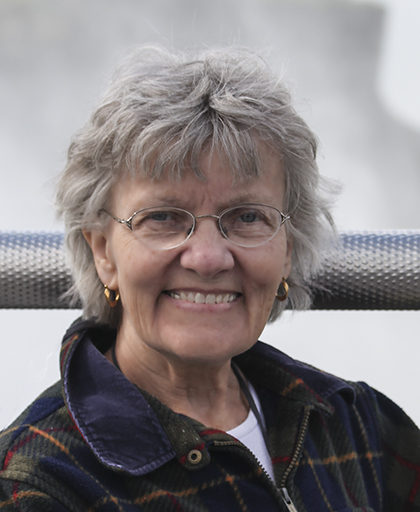 Connie Reinhart
Don't we all see things differently? Instead of feet, I would like to see cobblestones under her making it appear that she is floating. The bright blue white of her garments suggest that proverbial "white light" that we are supposed to glimpse at that critical moment. The sky is quite good. If the people don't seem to notice her, that's OK. We can't see angels anyway. However, I really like the symmetry of Steve's version. The empty street seems to suggest that her work is done. &nbsp Posted: 09/02/2020 13:41:59
---
---
---
Denise McKay
This is a really creative image Cecilia. I have to echo what Bunny said about your post-processing, it really added to this image. I see that a few people in the crowd are looking in her direction, which I feel adds to the story. Not everyone has noticed her presence yet, but she's coming.

I also like the suggestion for the removal of the sign on the left, but I'm torn about making both sides identical. I also think the people are fine as is, as I mentioned above.

But again, it just goes to show how everyone has a different take! I like how that makes one think about the possibilities.

&nbsp Posted: 09/02/2020 16:58:36
---
---
---
Witta Priester
Cecilia -Wow! Such an interesting photo, and you've done an amazing job with this final image. All your work helps tell such a wonderful, surrealistic story. A few thoughts: 1) the different stonework at the bottom middle distracts and could be cloned away with content-aware fill. 2) have you considered over-laying the original photo to see if leaving some color in her hair and on the hair band would be a plus? and 3) maybe some "god-rays emanating from her?

Reading the other comments now, I do like the way Stephen's mirrored sky works its way up from the wings. &nbsp Posted: 09/02/2020 19:11:16
---
---
---
Mary Hinsen
Wow! It's interesting how we all see things a little differently - I love that about this group.
Cecilia - I love this image and your creative interpretation. I have read everyone's comments with interest.
My thoughts are: I like that Stephen's mirrored image gives her a perfect sky, and an even path which gives me the impression she is definitely travelling forward into the scene - not just observing.
I like the people in the image. she is there for a purpose, and as Denise said, not everyone has noticed her yet, but they will.
I like the idea of removing the sign on the left and the hanging sign on the right. It would help me to focus on the story of the angel and the people.
Beautiful! &nbsp Posted: 09/09/2020 23:41:42
---
---
---
Cecilia Clark
Thanks for all the suggestions. This was not a model. The angel was in a Holy Week parade. As I was watching the parade I realized that if I got close enough to her, she blocked out all the stuff that was ahead of her. I may have gotten too close but I might have need to get that close to eliminate other distractions. Not sure.
1. I do like the way when Stephen flipped the background, the angel seems to be floating along a narrow path on the pavement, but I don't like the repetition of the buildings and the spectators.
2. It doesn't bother me that spectators aren't looking at her because she has suddenly appeared on earth (my interpretation).
3. I should attempt to remove the signs as they also bothered me - good point.
4. Floating above the cobblestones would improve the image, I'll give it a try.
5. God rays emanating from the angel would add to the surrealism. I'll try it.
Thanks for all the suggestions. I have a lot to work on to improve this image. &nbsp Posted: 09/10/2020 19:41:06
---
---
---
Please log in to post a comment