Connie Reinhart
---
August 2020 - Basket
About the Image(s)
Here is my image for August and the story behind it:

After the Civil War a Colonel Marshall built a mansion on a high knoll outside of what is now Palmerton. It was a beautiful home with a view of the Lehigh River and the Blue Mountain. It had high ceilings, large windows, and inlaid wooden floors. The story varies after that, but eventually the house was abandoned. As it deteriorated over the years young people found adventure exploring the attics and cellar. My husband and his brother were two of those boys. Finally a college professor and his wife bought the place, fixed it up and lived there for some years. They were somewhat reclusive, so no one from town was able to quench their curiosity about what the house looks like now. Sadly, the owners are no longer able to live independently and have put the home on the market. The local Historical Society was allowed to have a tour recently. Many personal items have been left as they were 5 years ago. The windows are still open to the marvelous views and the inlaid floors amazingly survived decades of neglect. The wife was an excellent needle worker, and many of her works were hanging on the walls. A small attic room seemed to be her sewing room. I found this basket filled with pillows poignant symbol of her life and talent. Shot with a Canon 5D Mark IV, f/3.5, 1/30 sec., ISO 2500. Processed in PS using Topaz AI Clear, Precision Contrast, Abstraction to define edges, and a Vignette. Back in PS a texture (mosaic tiles) was added at 78% opacity to make it resemble the needlepoint she loved to do.
---
11 comments posted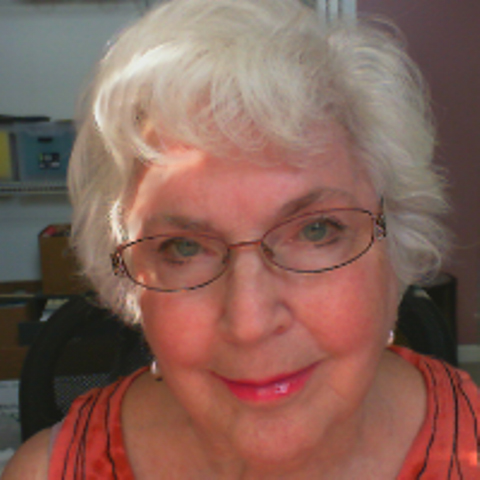 Georgianne Giese
Connie, to me this is an excellent example of photographic Fine Art. I do love this image. The composition is spot on, in my opinion. the side tables give a sense of place. The texture really adds to the classic style of a classic subject! In my opinion, the texture really gives this image impact. Bravo!
&nbsp Posted: 08/02/2020 11:55:39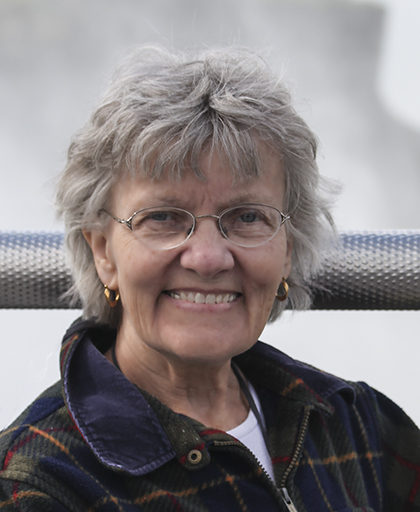 Connie Reinhart
Thank you, Georgianne. I have scrolled through all of the artistic filters in PS many times and was never satisfied with the results. This image is the triumph of hope over experience. &nbsp Posted: 08/07/2020 10:27:13
---
Witta Priester
Connie-- An interesting story to go with this basket. I do like the texture you've chosen, and indeed, having looked it up, I recently tried playing with it a little. I think your choice is spot on for this photo. A few thoughts for improvement - the photo seems a little off angle so it could be straightened/distorted. It would be nice to have more space above or below the basket (I used content-aware-fill in PS, but maybe you have more in the original), and the brightness at the lower edge of the basket pulls the eye and seems "fake", so I would darken. Finally I think the brightest wall portion behind the basket could be toned down a little. Here's a version with these changes.
&nbsp
Posted: 08/07/2020 09:19:58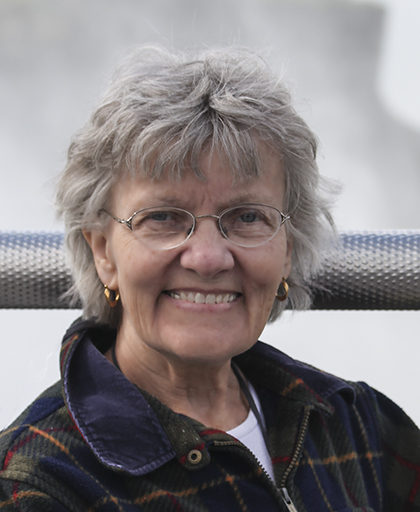 Connie Reinhart
Thank you, Witta. Your suggestions are spot on. I had all the time needed to work this image. A lower angle, carefully making the vertical lines true, even allowing more space around the basket to allow for cropping and perspective correction. Why didn't I do that? Too anxious to see more of this special house? &nbsp Posted: 08/07/2020 10:30:35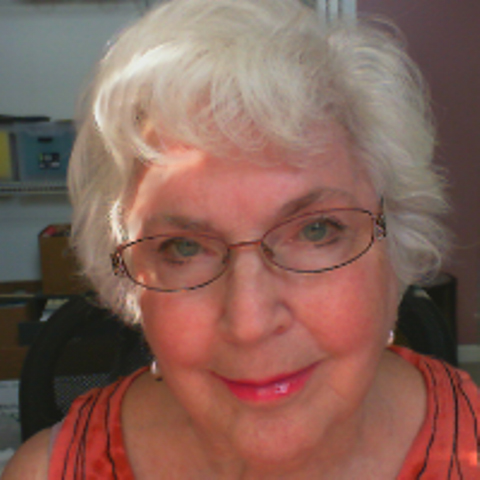 Georgianne Giese
Witta, I like what you have done except for the texture. To me, it is too much. Connie's texture appeals to me much more. But your critique is helpful, in my opinion. &nbsp Posted: 08/08/2020 09:32:17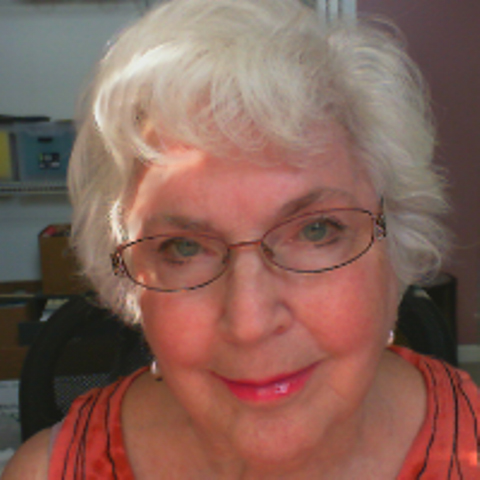 Georgianne Giese
Witta, I like what you have done except for the texture. To me, it is too much. Connie's texture appeals to me much more. But your critique is helpful, in my opinion. &nbsp Posted: 08/08/2020 09:32:17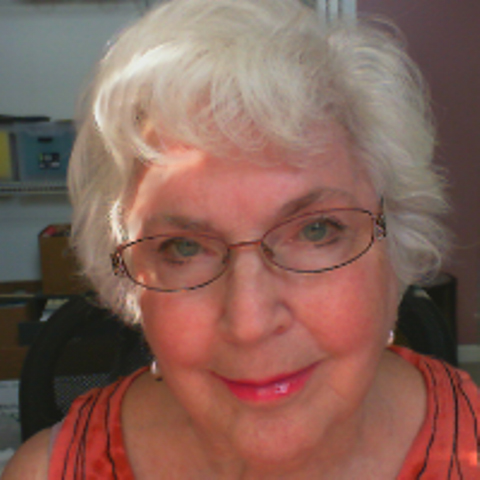 Georgianne Giese
Witta, I like what you have done except for the texture. To me, it is too much. Connie's texture appeals to me much more. But your critique is helpful, in my opinion. &nbsp Posted: 08/08/2020 09:32:20
---
Denise McKay
The story you told about the house made me long to go there! I like your original concept for adding the texture, and like this composition. I also agree with Witta about the opportunities for improvement, and think her edits add more dimension to the photo.

I understand being torn between snapping a subject that caught your eye, yet having the urgency to move on to see more things! That happens to me a lot. :) &nbsp Posted: 08/08/2020 09:20:42
---
Bunny Laden
Connie, This is a great story. I like the texture you applied. To my eye, the bookshelves are distracting. Have you thought about isolating the basket or perhaps combining with the image of the house? I think you are on to something and I'd love to see what else you can do. Here is a very primitive attempt that I did just to convey what I am suggesting. &nbsp
Posted: 08/08/2020 12:22:27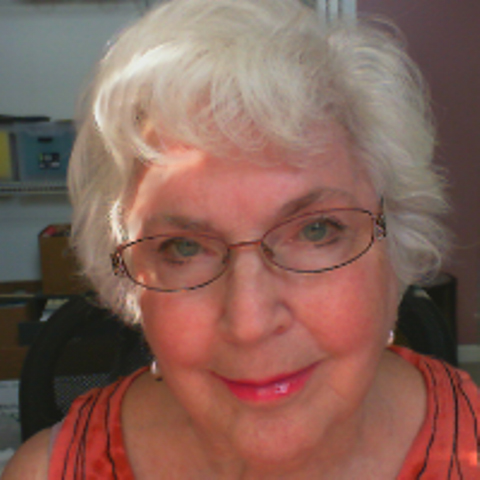 Georgianne Giese
Bunny, I do like your idea. It is quite affective! &nbsp Posted: 08/08/2020 12:48:02
---
Cecilia Clark
Connie, I always like to know more about where/when a photograph was taken. Thank you for including the history of the house and explaining why you made this image the way you did. I do like your texture treatment giving the photograph the feel of a needlepoint creation. At 78% you have created a needlepoint but still allowed the other textures in the room to show through: floor, bookcases, fabric texture of the pillows, and the basket.

I often seem to get in too close to my subject and later wish I had allowed more space around it. I agree with Witta that you could use content-aware scale to add a little breathing room around the basket.

The colors are muted and peaceful as is the composition. Very nice.

&nbsp Posted: 08/09/2020 13:38:35
---
Please log in to post a comment