Connie Reinhart
---
June 2020 - Tulip Sunflower
About the Image(s)
We were wandering around the hotel during a photo conference when I spied these red tulips in the courtyard. The sun made the blossoms glow, especially against the black wicker settee. While the flowers are lovely, the background leaves a bit to be desired. Taken at f/7.1, 1/250 sec ISO 1000. Later, at a macro workshop we found a very nice sunflower. Taken at f/6.3, 1/80 sec ISO 6400. Never thought of putting them together at the time. To make this composite, I started with the sunflower. Made a duplicate layer and blurred it. Then used Topaz Remask to separate the tulips from the background. The tulips were added to the sunflower on their own layer. I'm not completely satisfied with the color combination here, but the sunflower was all I could find.
---
This round's discussion is now closed!
8 comments posted
Bunny Laden
HI Connie, The tulips are lovely. I think putting them in front of a different background highlights their beauty. To me, the sunflower is so subtle that at first I thought is was a shadow or some other artifact. You might consider using a solid background and then if you want a shadow, use the tulips themselves to create one.

The sunflower might make for a different image altogether, perhaps with a background that makes it pop or a very tight crop. &nbsp Posted: 06/02/2020 09:32:57
---
Witta Priester
What a fun idea to try to combine the two flowers. But in my opinion it doesn't quite come together. The dark parts of the sunflower don't seem to add to the image for me; indeed I think the leaf on the right detracts. Perhaps a nice texture is what you were looking for?
I love to combine photos, so I photograph textures all the time and have a library of over 2000 photos. (And, it's easy to change the color of a texture in PS as desired with a Hue and Saturation adjustment layer clipped to the texture).
But there's another good option. As it turns out, PS has a wonderful free add-on for textures. It's called Adobe Paper Texture Pro, and it probably is still a free download that you can search for. I've had it for a long time. Once downloaded, it lives under Window / Extensions in PS. Aside from providing some very nice textures (which you can replace with your own), it also does much of the work (resizing, blend mode adjustment, and adding a mask) of applying one or more textures to a photo. This image was created using the pistachio texture.
&nbsp
Posted: 06/02/2020 20:51:13
---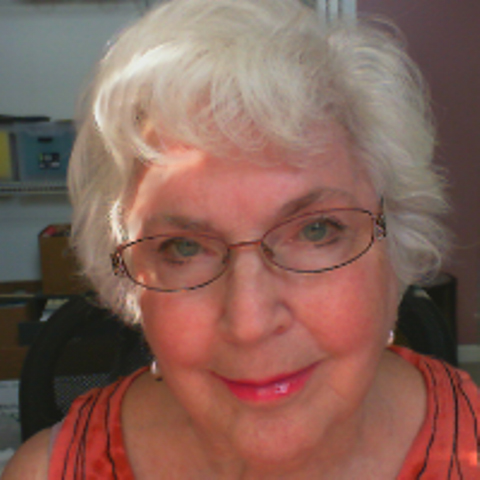 Georgianne Giese
Connie, I do love your image and its colors. the only thing I would change is to take that errant sunflower leaf out, as previously mentioned.Personally, I would have liked to have seen just a little more definition in the sunflower petals.
I couldn't resist playing with your image. My changes involved the following:
After cutting out the flowers quickly with adjusted Select > Subject, I duplicated the underlying sunflower image, and blurred the lowest level one. The upper level sunflower layer is at 64% opacity in Hard Light blending mode. I then applied a Selective Color adjustment layer to the images below the top sunflower layer. In that, I maximized the yellow slider and lowered the black slider to -72%. I also lowered the black slider to -20% on the Neutral scale. I then applied a Selective Color adjustment layer to the tulip layer, and clipped it to that layer (alt click on line between adjustment layer and underlying layer). In that adjustment layer, I lowered the Cyan slider to -65%, to bring out the reds. I also upped the Black slider to +14. &nbsp
Posted: 06/04/2020 20:26:39
---
Cecilia Clark
Connie, Both images are lovely. I like the bright edges on the tulip petals as it does separate the flowers from the background. I like the way you removed the original background from the tulips. I don't think using the sunflower image as the background flatters either flower image. As some of the other members have suggested, why not use a simple texture behind the tulips.

The sunflower is very soft and does not stand out from the background. It might be worth trying to increase the contrast in the flower to provide some separation from the background. Also, a tighter, perhaps square crop would be flattering. &nbsp Posted: 06/12/2020 18:30:10
---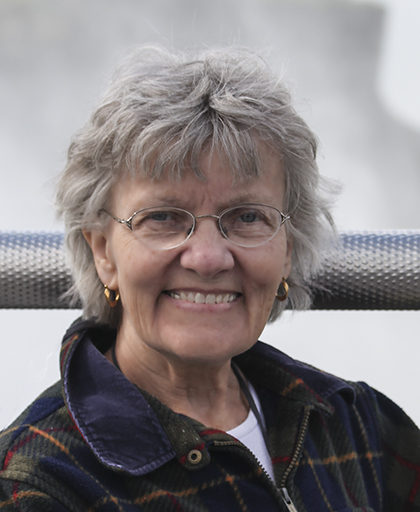 Connie Reinhart
Thank you all so much. I knew the sunflower background was wrong, but didn't know where to go. Here is another version of the same tulips. The tulips were separated using Topaz Remask. The original image was blurred. Then the in-focus selection was layered on top. The idea was to make the tulips glow. Is it any better? Or should I proceed on to the next project? &nbsp
Posted: 06/17/2020 17:23:33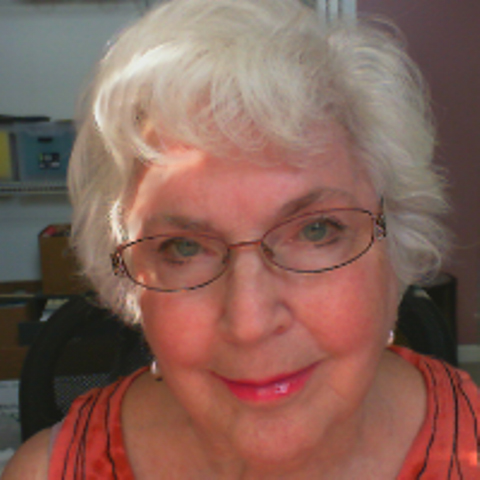 Georgianne Giese
Personally, I liked the sunflower background better. I do not care for the glow or the brown background on the newer image. If you don't care for the sunflower background, how about just blurring it more, so the sunflower does not show up, but you still keep those wonderfully golden colors? &nbsp Posted: 06/18/2020 05:40:40
---
Mary Hinsen
Hi Connie, I love your concept of combining the flowers. I agree that the sunflower doesn't quite work for me, and I like both Georgianne's and Witta's experiments with your image.
One thing I often do is take the edited image, overlay it on itself, play with placement, size, toning and blend modes. Using the tulips, or part of them as a texture overlay could yield some interesting results. &nbsp Posted: 06/19/2020 00:30:04
---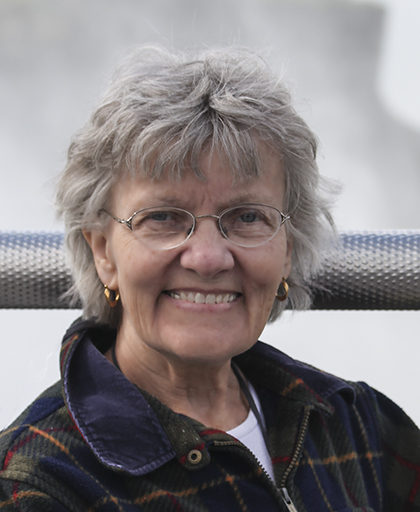 Connie Reinhart
Thank you all for your comments. I tend to fall in love with certain images even though they really don't work. This is one of them. With your suggestions, maybe I can make something out of this. &nbsp Posted: 06/19/2020 08:18:30
---