Denise McKay
---
May 2020 - Birthing of a Tulip
Original
About the Image(s)
I love nature, and flowers in particular. Their colors, textures, intricate details, and variety of looks, leave me in awe of what mother nature has done in this world. I think of them as their own works of natural art, and try to photograph their unique qualities, and then play with what I've captured with digital post-processing. I primarily use Lightroom, a little Photoshop, some of the NIK apps, and recently began using Topaz Studio 2. I am still very much in the post-processing learning mode; learning as I go and doing a lot of experimenting!

My photo for May is of a tulip just beginning to open. I found this on a walk I was taking in my neighborhood. This was in a landscape in the driveway of an apartment building, so the background was not interesting. In Lightroom I removed various distracting spots, opened up the shadows a bit, increased vibrancy a little, reduced noise, then cropped in from the top and right. I hopped over to PS to remove the green stems from the background. I used Topaz Studio 2 to add a color gradient texture from their library, to hide the boring background. I apologize, but this is where I'm drawing a blank about exactly what settings I used and I forgot to save the Topaz file to double-check. I usually do textures at about 50% opacity, then mask off the flower and remove most of the texture just on the flower, which I feel certain I did here as well. The "shadow" that seems to be behind the flower, was actually an out-of-focus stem/leaf in the background, that I manipulated into appearing like a shadow by going back into Photoshop and using the clone stamp to "draw" in some of the background around the flower to shape the shadow (hope that makes sense).

I look forward to hearing feedback and learning from this group!

PS. I just noticed that I did not provide information on my intention with this photograph! I was trying to focus on the tulip petals pulling away from the tightly closed bud (the torn, ragged edges in orange), and how it appears she may be struggling to unfurl the beauty hidden within. The color choice for the background texture was to compliment and help pop the orange/green a bit more. I hoped the smooth flower against the rough background, would also add, not detract, from the flower. So opinions on that will be appreciated as well.

---
This round's discussion is now closed!
12 comments posted
Witta Priester
Welcome Denise!!!
What a lovely image. It has all the qualities I look for in good photo -- stunning color, excellent composition, lots of interest and a bit of wow! I like the blue color and texture that you have added. I also like the unfurling story, but I think it could definitely be further emphasized with some local sharpening at that location. As for improvements, the tip of the tulip got muddled during the conversion to the blue background, and the original green reflection on the tulip's right side could be made a bit bluer to match the new background. A simple baby blue brush stroke on a new layer at low opacity might do the trick. &nbsp Posted: 05/05/2020 11:19:41
Denise McKay
Thank you Witta. I also noticed the blurring of the tip after post and I was trying to decide whether it bothered me or not. Now that you and Georgianne both mentioned it, I need to bring it back! I will try your suggestion with adding a layer to add some blue to the green area on the right of the tulip and see what I think. &nbsp Posted: 05/06/2020 07:01:21
---
Cecilia Clark
Hi Denise, Welcome to the group. Your tulip image is lovely and elegant. I like the post-processing alterations you've made to the image. To my eye, the tulip side feels a little heavy with so much negative space (almost 50%) on the right.
This was a fun image to play with so I did. In LR I made it a horizontal image with the tulip on the bottom. Adjusted exposure to lighten both shadows and whites plus increased luminance in the greens. Added some grain, added some clarity and sharpness only to the tulip bud with the adjustment brush. Darkened shadow on the lower portion of leaf using gradient. Staying in LR, I added a purple gradient on the upper part and brushed it out of the tulip bud and leaves. &nbsp
Posted: 05/05/2020 17:14:07
---
Cecilia Clark
So, after the color image, I kept going. In LR I converted to B&W, increased the luminance in red, orange, yellow, and decreased the luminance in green. Used a platinum toning profile and most everything else was the same as the color image without the purple gradient. Making it both black and white and horizontal lends an abstract quality. &nbsp
Posted: 05/05/2020 17:18:28
Denise McKay
What a totally different perspective you've added to this image Cecilia! I'm glad you enjoyed playing with it. The fact that the flower is hovering above the leaf does throw this off for me a bit, but had this been actually laying on it's side, therefore more settled into the bottom, I would have taken that shot for sure! I like your processing, and trying it out in black and white was really interesting. Thanks for sharing your ideas. &nbsp Posted: 05/06/2020 07:10:03
---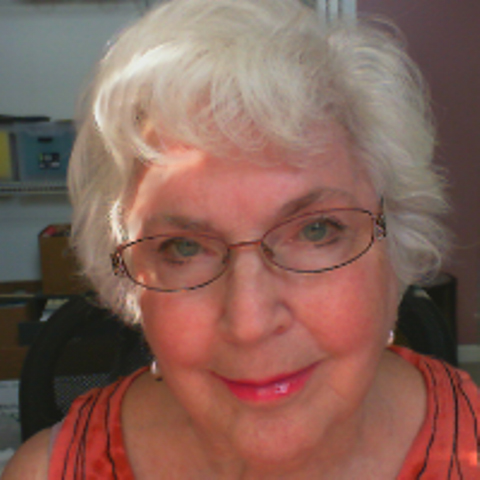 Georgianne Giese
Denise, your image is lovely in form (composition), and in color. That tip of the bud does need to be brought back, as Witta suggested. but the coloring is perfect, in my opinion. I also like the "shadow" you created.

Glad you could join us here, and I'm looking forward to seeing more of your creative macro images! &nbsp Posted: 05/05/2020 19:12:17
Denise McKay
Thank you Georgianne! I am still learning how to use all of the post-processing tools available to me, and I can tell I'm going to get a lot of great feedback from this group. &nbsp Posted: 05/06/2020 07:15:28
---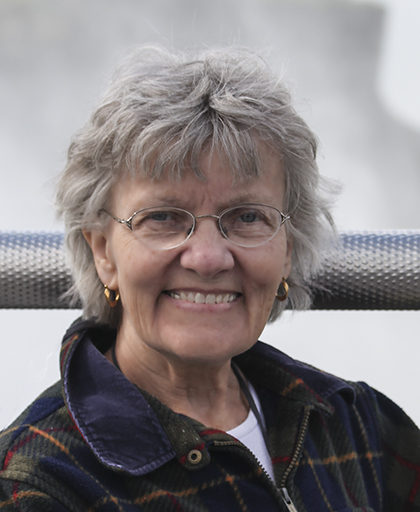 Connie Reinhart
Well done. Color Composition, exposure are spot on. We often miss the beauty of nature up close. I, too, would like to see more sharpness in the bud, especially the edge of the petal. Using layers, one can make many adjustments, mask each layer and preserve the detail in something like the tip of the bud. It is in the original. Perhaps you can get it back. In any case, this is a lovely image, well done. I also like the B&W versions. We see beauty in flowers because of their color. But the texture and details come out batter in B&W. Welcome to the group. &nbsp Posted: 05/06/2020 13:45:10
Denise McKay
Thank you Connie. I can see being in this group is going to really push me to practice with and learn more about the post-processing tools I dabble with but have far from mastered. That is exactly what I need!

I appreciate all of the feedback. &nbsp Posted: 05/07/2020 06:44:31
---
Bunny Laden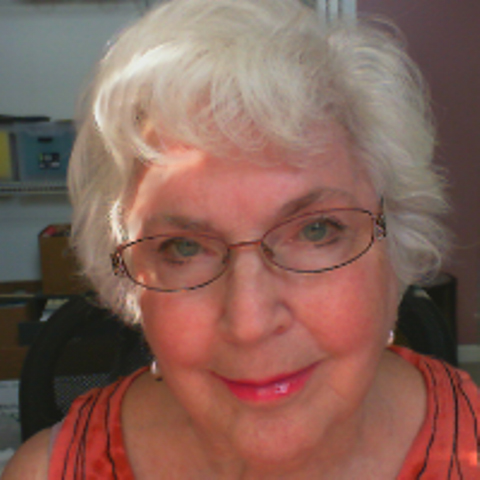 Georgianne Giese
Very nice crop, in my opinion. &nbsp Posted: 05/09/2020 06:41:30
Denise McKay
I really like this suggestion Bunny. That section was really what caught my eye, so I like how this crop really hones in on that.

Thanks for your feedback! &nbsp Posted: 05/10/2020 07:07:06
---