Georgianne Giese
---
May 2020 - Bell, Book, and Candle
About the Image(s)
I was just tooling around the house, minding my own business, when this idea popped into my head. I thought it was undoubtedly aided by a tucked away memory of a book by that name, which I never read! However, it turns out it was the name of a 1958 movie, which I don't remember seeing. I was only a fledgling teen at that time, and movies were not in my family budget!

Anyhow, I began my search for these items in my stash of household junk. The 1917 book is from my husband's mother's collection, which he inherited. It is called "A Thousand Ways to Please a Husband". I couldn't think of a better name for a piece of junk!

I set up the three objects against a white board on my porch and took the shot. Next, I used an image of a dramatic cloud for my background. Then I cut out the white board background to reveal the cloud background. I merged up (Ctrl Shift Alt E) and took the merged layer into NIK Color Efex Pro, and then applied a Pro Contrast preset.

I used a Darken/Lighten Center preset to shift the center of the imaged light on the red candle holder. At that point, I decided to put the still life right into the sky, like a dream. So I added a Graduated Fog preset to the bottom left, to partially cover the bottom of the setting. I liked the result, but something was still lacking.

I merged up again, and then added a French Kiss, Crackle Grace Grunged texture at 48% opacity and Lighter Color blending mode. To that layer, I added a mask, and painted black at lower opacity over the still life area. Then I saved the image and went on my merry way.

As social isolation would have it, I got too engrossed in free online photo workshops, so I had to tinker more with the image, to test them out. At any rate, I decided to use this image for my experimentation, and ended up adding a Selective Color adjustment layer (Multiply blending mode), followed by a Color Balance adjustment layer (Darker Color blending mode), to bring out the deep reds in the candle holder, where the candle was lit. I also did some burning over the too bright area of the clouds and some dodging of the light areas on the candle holder, to make them more equal in distraction ability! Then I slapped my hands and retired this overworked image!

---
This round's discussion is now closed!
15 comments posted
Bunny Laden
Georgianne, I am always amazed at the creative approaches that makers use for a still life. This is indeed a creative choice of items. I have those three items (more or less-not that book title!), yet it would never occur to me to put them together. When I finish the PSA History of Photography course, I am considering taking the Still Life course. You obviously have a knack for it!

The choice of clouds as a texture is brilliant. In your final image, I didn't realize they were clouds, just an interesting and complementary texture. The red and gray go well together. The image is evocative. Why are these items together? Who was reading the book?

On one hand, I like the fading of the bottom edge of the candle and the bell, but something in me also wants to see just a hint more of the edge of that bell, and perhaps just a tad more space at the bottom. Did you consider that? &nbsp Posted: 05/01/2020 13:03:16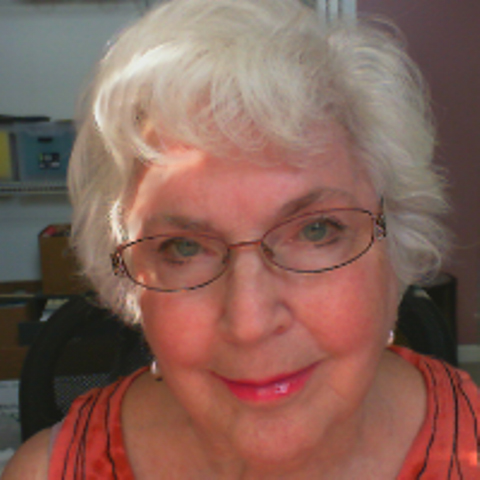 Georgianne Giese
Actually, I did have more of the bottom of the bell exposed initially. But somehow, it did not work well for me and I preferred more of a cloud to convey the story. As to a bit more room at the bottom, I'll try that. Sounds like a good idea! Thanks! &nbsp Posted: 05/01/2020 13:44:20
Bunny Laden
What you have results in a wonderful image. So I'm just wondering. Given that you already tried it and discarded the idea, I trust the maker's intuition! &nbsp Posted: 05/01/2020 14:08:20
---
Witta Priester
Georgianne, I loved your comment about "A Thousand Ways to Please a Husband. I couldn't think of a better name for a piece of junk!" It does however photograph well.
I like your thought of resurrecting bell, book and candle, and I think the fog at the bottom looks right.
In my opinion the added texture you chose does not work. It seems to be a blob that fills the gap in a weird way, which is confusing. I tried flipping the texture so the bright cloud line is parallel to the candle angle edge; I thought that worked OK, though perhaps a different texture would be stronger. As for the original composition, it has a number of places where one item JUST overlaps another; I wonder if there would be a photographic point of view that would prevent that.
&nbsp
Posted: 05/05/2020 10:58:57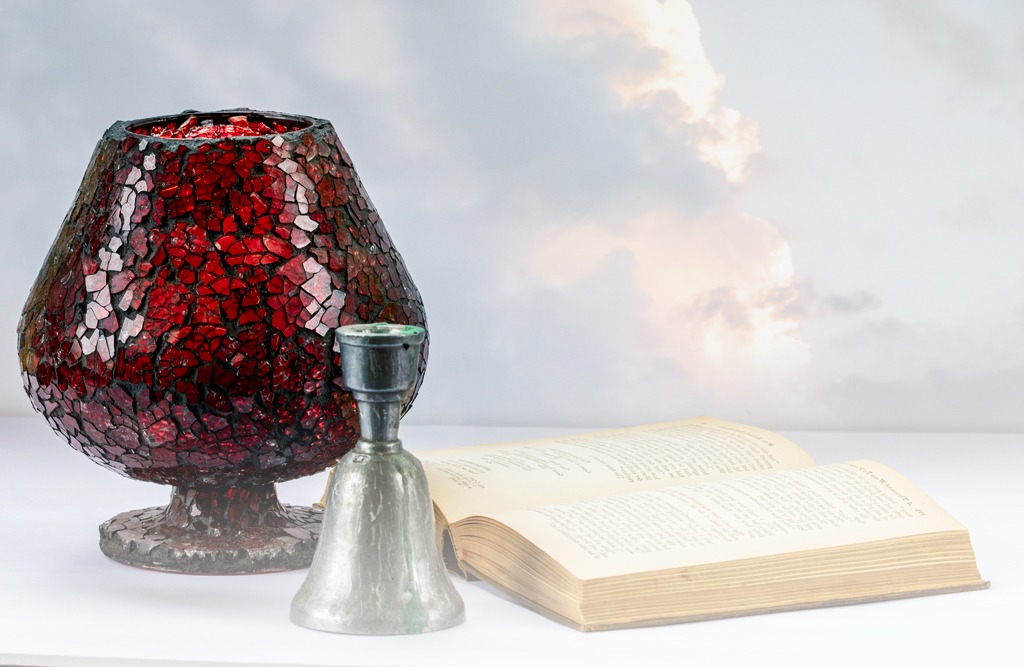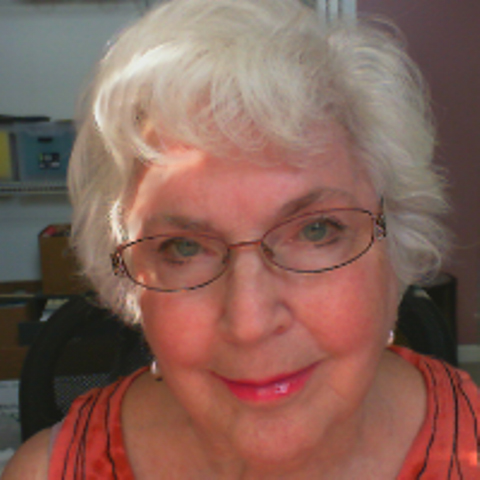 Georgianne Giese
Thanks for your perspective, Witta.

I do want the elements to overlap a bit, as that gives a feeling of continuity and a grouping. The cloud angles off in an opposite direction of the angle of the candle holder, as that forms a nice "V" shape. In addition, the eye can circle from the candle holder, to the bell, to the book to the cloud, and back again to the candle holder, in a circular motion. &nbsp Posted: 05/05/2020 14:57:54
---
Cecilia Clark
Georgianne, You have done an amazing job of making a so-so still life compelling with the addition of textures and your cloudy sky. While it wasn't part of this artistic vision, I think you might be able to do a future still life with the title of the book taking center stage. It reflects a time, hopefully, long gone but is definitely part of our histories. When my mother-in-law died, I salvaged one of her books that I cherish still. The title "The way to a man's heart/The Settlement Cook Book" is a glimpse of the history of times past. This is what our mothers and grandmothers were taught. My book is a 1947 edition retailed by Macy's. Years ago I found an older edition and gave it as a gift to a friend who was marrying. It is a road sign on the path to the 21st century.

So, enough about the book. I feel that the left side needs a little more space between the lovely red candle and the edge of the image.

I enjoyed your description of your photo manipulations. Almost every time you post a photo I learn something new. &nbsp Posted: 05/05/2020 14:03:30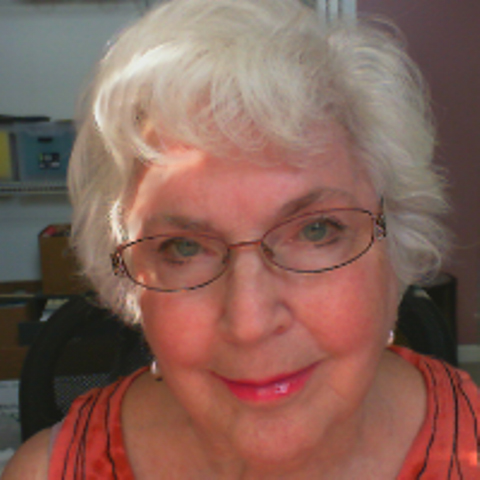 Georgianne Giese
thanks for the suggestion to make the book the center of a further composition! I hadn't thought of that, but it really is a great idea! &nbsp Posted: 05/05/2020 17:42:17
---
Denise McKay
Georgianne, you definitely made this a dreamy still life, with your objects floating in the clouds. I like the composition and the post-processing treatments.

You mentioned you did some processing around where the candle was lit in the red candle holder. I don't get a sense that it was lit at all. That was one thing I thought might add to this photo. I think because the glass was so textured and thick, the light from the candle did not come through that well. I would have liked seeing a glow from the candle. To me, that area looks more like it is reflecting light rather than having an inner glow.

Overall, I find this very creative and enjoy looking at it.



&nbsp Posted: 05/06/2020 07:27:54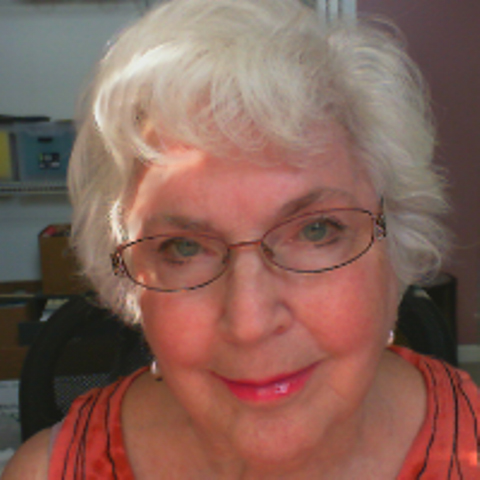 Georgianne Giese
Thanks Denise. I'll work on the glow a bit more. The glass was thick, and the lit candle did not show through very well. It might have, if the ambient light had been lower. &nbsp Posted: 05/06/2020 13:11:03
---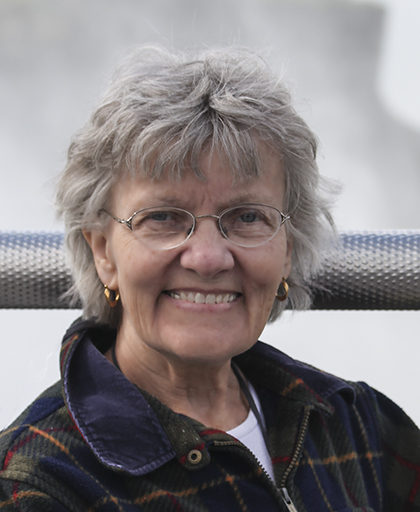 Connie Reinhart
This is beautiful, and very creative. The arrangement is well-balanced with the dramatic clouds filling in the upper right corner very nicely. It has a mysterious, magical quality that one would expect from the 3 young witches in the story (You should watch the movie; it's cute). I feel that the texture combined with the clouds gives it that feeling. Yes, the red candle is a little crowded on the left. This image is truly representative of taking the image our camera catches and making it look like what we "saw". &nbsp Posted: 05/06/2020 12:34:35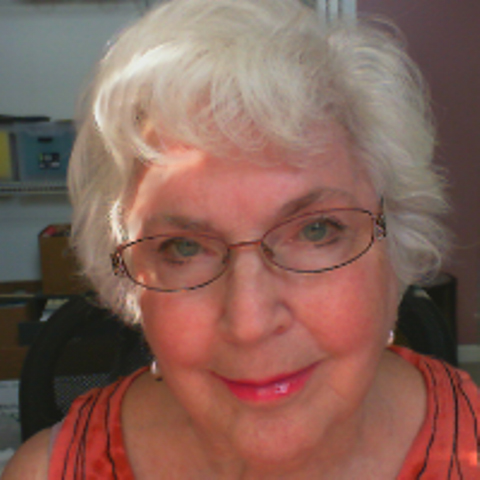 Georgianne Giese
Thanks Connie. I agree with you and Cecil about the left side needing more space. I'll try the Crop tool with Content Aware Fill on it. &nbsp Posted: 05/06/2020 13:12:37
---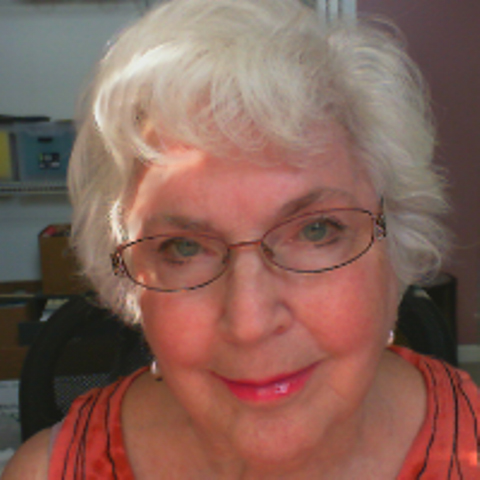 Georgianne Giese
I applied some of the suggestions here, to hopefully improve this month's image.
I used the Content Aware feature of the Crop tool, along with some cutting and pasting, to add space on top of and to the left of the image. Then I used a soft low opacity brush to erase sections of the overlap, where I pasted.
I used some dodging and burning, along with a black to white gradient map adjustment layer, to bring out the brightness of the candle.
Thanks for all of your comments and suggestions. I like this version better. &nbsp
Posted: 05/08/2020 13:47:12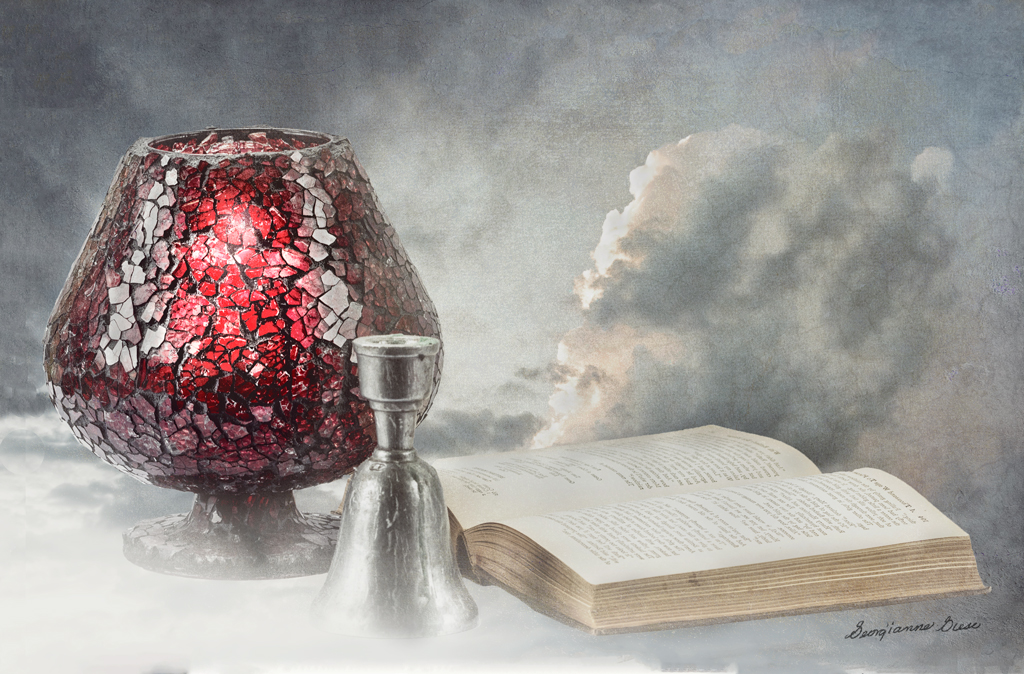 Bunny Laden
It looks terrific! &nbsp Posted: 05/20/2020 22:01:57
Mary Hinsen
Hi Georgianne - I love this second version. It's so interesting to add everyone's perspective into your work. It's ethereal and tells an intriguing story! &nbsp Posted: 05/26/2020 20:11:32
---
Witta Priester
Nice to have that extra space -- works well. &nbsp Posted: 05/23/2020 09:36:31
---