Karen Smalley
---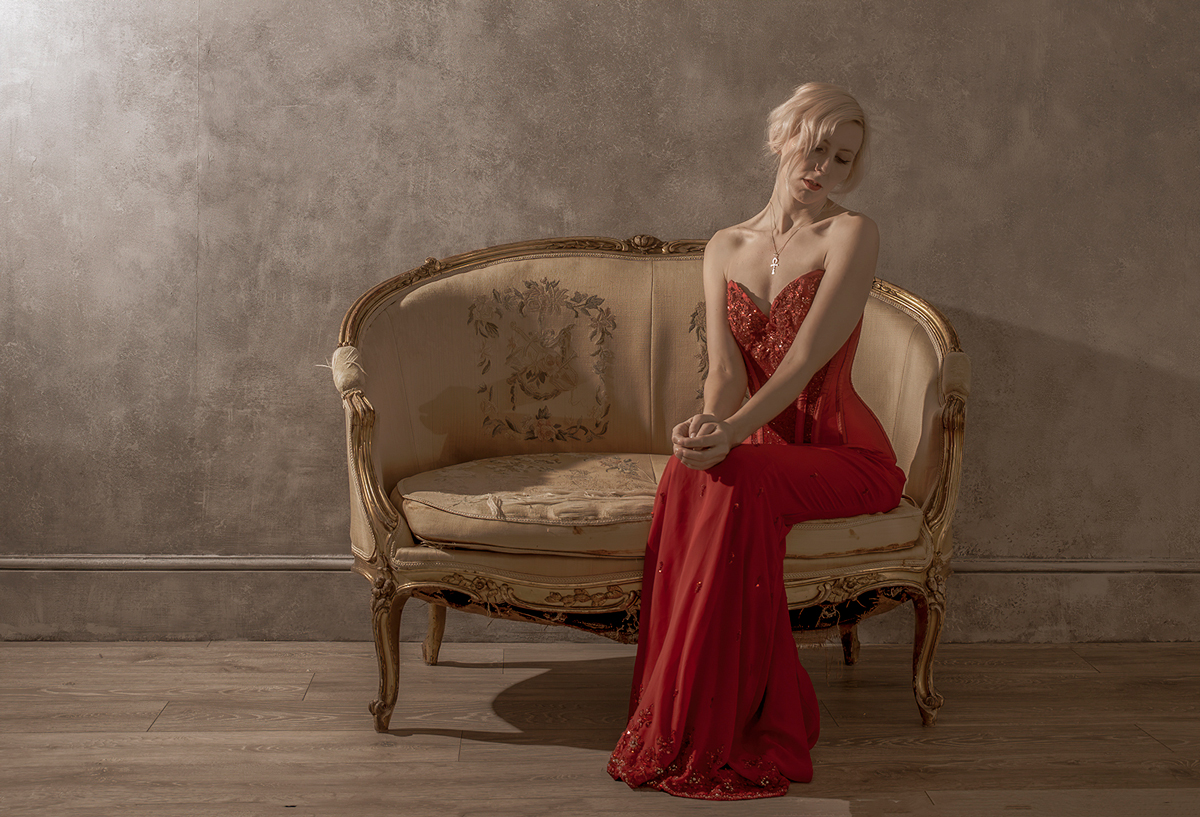 January 2020 - Lady in Waiting
About the Image(s)
This was an image taken on my Canon 6d .. with the tamron 24-70mm lens ..
It is in a studio setting , and I had just the one light set up to try and ' imitate ' natural light coming in .. I put a soft filter onto it in PS and then just made little adjustments till I got it to the point where I was happy .. Its an image just being put into exhibitions now to be considered .

On another note , Im chuffed to say I won another PSA Gold Medal in an international Salon ' The Layers of Passion ' exhibition .. It was one of my Nature shots on this occassion ..

---
This round's discussion is now closed!
5 comments posted
Witta Priester
Karen, Congrats BIG time on the Gold Medal-I'm so pleased for you. I've got some silvers, but have never achieved a gold.
I like your photo -the positioning of the model, the pose and the lighting. Things I'd change if this were my image - clone away the frayed couch edge, make sure one can see both her eyes (here I did a bit of cloning), dim and warm the light, since it pulls away from the sybject and the mood. Here's a quick mock-up. &nbsp
Posted: 01/09/2020 04:22:03
---
Thankyou Witta for your feedback .. Yes I have been lucky to win a few gold medals now from the PSA .. certainly something I am very proud of ..
We actually used that couch with the frayed covering as it fitted in perfectly with the feel I wanted on it and the look away was again an intentional thing and I asked the model to look in that way .. The toning on it I put a soft filter on it and a tiny bit of vintage filter onto it The title ' The Lady In Waiting ' Its being put into a few exhibitions , so I am eagerly awaiting the results back from those , to see how it goes down . x &nbsp Posted: 01/10/2020 12:08:39
Bunny Laden
Hi Karen, That's the "shabby chic" look that is so popular in California. I love it! &nbsp Posted: 01/24/2020 13:38:57
---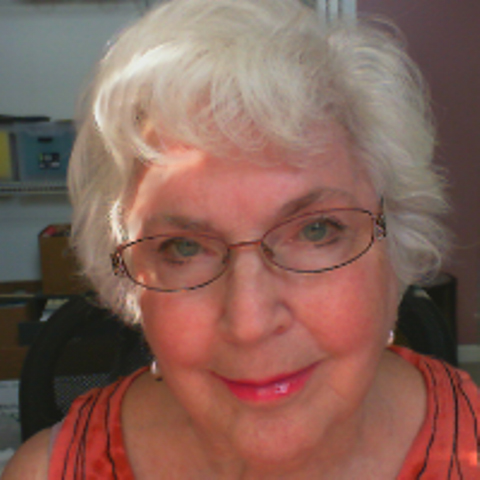 Georgianne Giese
This is my favorite this month. I find your image incredible, and one I would gladly hang in my living room!In my opinion, it is an excellent example of fine art photography, mainly from the camera. Awesome! &nbsp Posted: 01/17/2020 05:52:16
---
Bunny Laden
This is a special image that, to me, conveys the patience of waiting. What is she waiting for? What is she thinking? Images like this make me want to invent a story, which is why I like this image so much.

The lighting is great as the tones you chose for the image. Great job! &nbsp Posted: 01/24/2020 13:41:29
---