Mary Hinsen, BPSA
---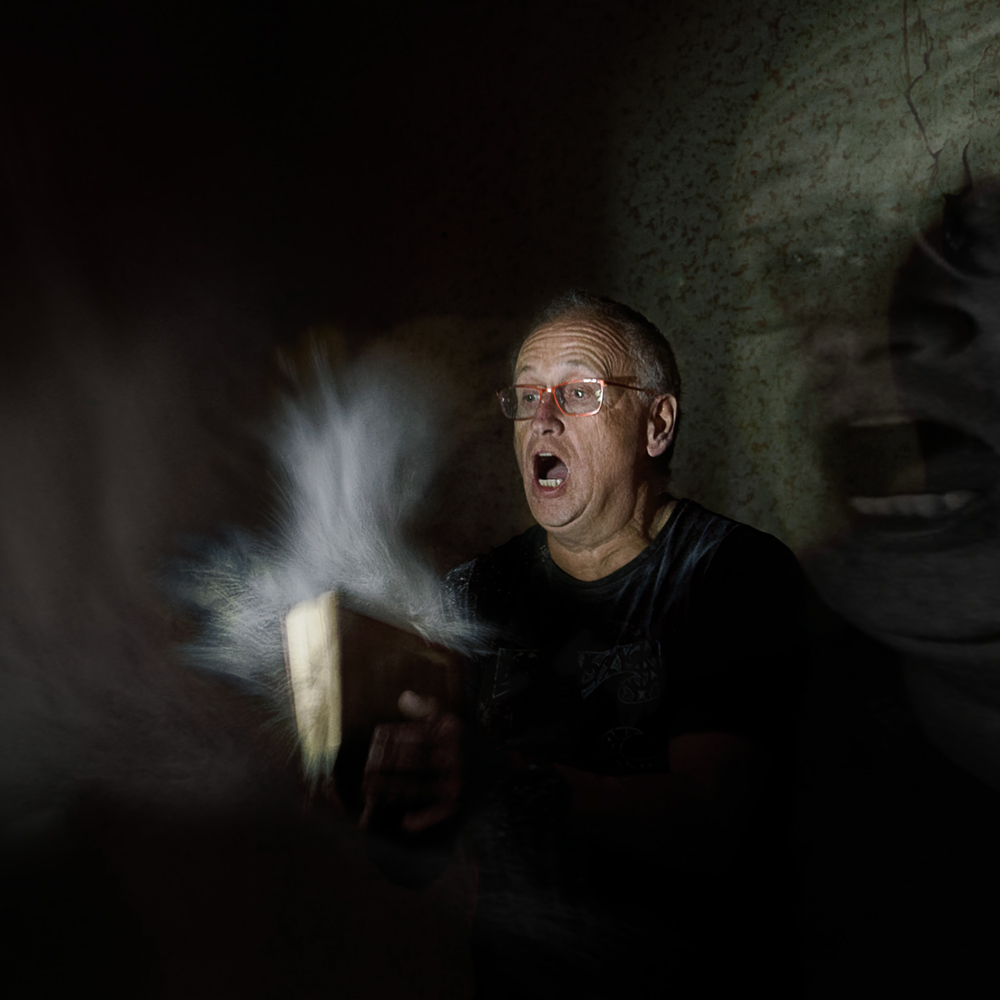 January 2020 - the Fright
Original
About the Image(s)
Happy New Year everyone. My first image for 2020 is a fun one. We were playing around in an old abandoned farm house with flour and slow speeds. I had set my ISO to 2000 and used only one light, in order to throw a harsh shadow. The image you see here was taken at 1/13sec to get a bit of movement in the flour as the book shut, without having the face too blurred.

I quite liked the potential of this image, so created a 3-D version of the subject in Photoshop for the background. I also colour graded to match the feel of the old house. I'm interested in everyone's thoughts, as it's something quite different for me!

---
This round's discussion is now closed!
4 comments posted
Witta Priester
This is a neat idea, Mary. I love the flour in the book effect, the composition and the lighting, and especially the extra subject in the background.
When I look at your image, I think the special part is the book, rather than his face. So I would change the emphasis by desaturating his face a bit, and lightening the book area. I also tried a bluer tone for his face and the backgd. I can imagine a somewhat scarier expression in the backgd subject, or maybe a copy of the exploding book instead… &nbsp
Posted: 01/09/2020 03:55:28
---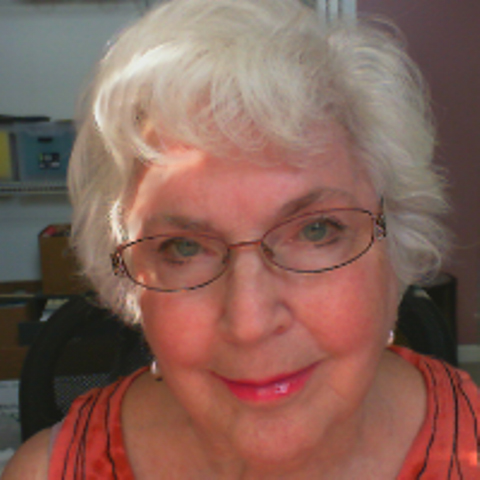 Georgianne Giese
This is a really fun, well done image, in my opinion. The expression on his face is priceless! The face in the background adds a lot to the story also.

I do like Witta's tweaking to de-emphasize his face and highlight the book. &nbsp Posted: 01/17/2020 05:44:52
---
J. Lanning Smith

(Group 80)
Wow! What a cool image! And very creative too. Nicely done. &nbsp Posted: 01/18/2020 09:33:02
---
Bunny Laden
What a great idea to use flour to get this effect. I love it! The projection of the face on the wall adds to the interest and mood of the image. Is there a spirit coming out of the book? There is a mystery there that makes me want to conjure up a story! Nicely done. I wouldn't change anything. &nbsp Posted: 01/24/2020 13:32:38
---