Bunny Laden
---
January 2020 - Inner Light
Original
About the Image(s)
Camera: Panasonic Lumix MFT
Lens: Vario 45-200 mm, 4.0-5.6
Settings: ISO 200, f13, 0.8 sec, 200 mm (435mm equivalent to full frame)
Setup: Flower on its side pointing at camera, tripod, natural side light from a window, and two Lume Cube lights from below

Lightroom
1. Crop
2. Make background uniformly black

Topaz AI Sharpen
* Focus mode at 0.8

Photoshop
1. Puppet transform to change shape.
2. Trace Contour filter layer
3. Blended filter layer with original image using Saturation mode.
---
This round's discussion is now closed!
4 comments posted
---
---
---
Witta Priester
Flowers are such fun to photograph and to play with. I like your title, and the dark black background. Your puppet transform to make the shape more pleasing and symmetrical worked well. I've never tried the trace contour filter, but in my opinion, this doesn't quite work on this photo, since it feels harsh and jagged against the soft rose petals. I tried the PS oil paint filter on your final image to make it bumpy all over. What do you think?
&nbsp
Posted: 01/05/2020 17:01:11
Bunny Laden
Hi Witta, I used the oil paint filter on two images in the past, but for me, it's a very specific filter that I rarely use. In this case, I did not want an oil paint effect.

I have been taking a Photoshop course on the web. One of the lessons was on blend modes. The teacher encouraged us to explore what they do. My aim with this photo was to bring out something in the rose that wasn't immediately evident. In this case, the whiteness, or the Inner Light.

I am pleased with the effect. However, I always enjoy hearing what other people perceive. I appreciate hearing your reaction and suggestion. Thank you!

I plan to make of large print of this and am enjoying testing various papers to see which ones give the best tonal range and maintain the crisp edges of the rose. Do you have any favorite papers? When I return home, I should have test images for Fuji Pearl and a metallic paper. But I am always looking for suggestions.

PS I am on a trip right now, which is why I have been slow to respond. In a few days, I'll be out of Internet contact for a week or so. &nbsp Posted: 01/09/2020 17:27:29
---
---
---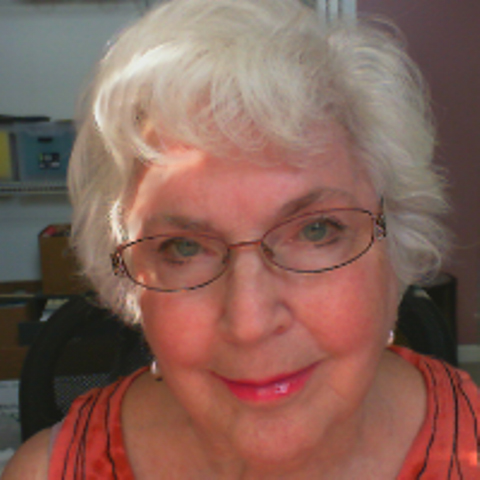 Georgianne Giese
It is so important to explore, to delve deeper and in different directions. Doing so, we can discover promising and fun techniques to add to our palate as we encounter different subjects that cry out for special treatment! Bravo for your work!

As to the final effect, this conversion really does nothing for me. I do prefer the original over the gray tinged pedals of the final. To me, it would have been lovely without the gray. &nbsp Posted: 01/17/2020 06:49:40
Bunny Laden
Thanks Georgianne. I enjoy hearing other people's perspectives. Perhaps I'll go back and reconsider the original. &nbsp Posted: 01/24/2020 14:35:17
---
---
---