Karen Smalley
---
November 2019 - Lone Tree - Lady in Red
About the Image(s)
I had gone to Wales with a couple of friends of mine .. One was the model Kay and the other is my ' partner in photography ' who helps me a lot if I need lighting moving etc .

We searched for sometime to try and find this famous ' lone tree ' which is , as you can see , by the side of a lake .. When we go there , there was a group of photographers all doing long exposure landscape photography ... It was cold .. it was raining .. and a 3 hour journey to get to this location , made worse standing around waiting and waiting .. After about an hour , we still had not even been acknowledged that we were even waiting to use this tree , so the model finally asked it we could possibly get some images taken ..

Details from the shot ( believe it or not this was Summer lol July )

Camera used Canon 6d
f 8
Shutter 1/800
ISO 800

No flash was used on this shoot due to the weather being so wet and drizzling with rain
---
5 comments posted
J. Lanning Smith
I always think that the color red makes an image pop, and this one is no exception. I like that. I like the model's pose. And I think you did a great job on the clouds and the sky. There is a certain mystique about this image that I really like. &nbsp Posted: 11/06/2019 16:10:47
---
Witta Priester
What an adventure to get this photo! And such a shame that the other photographers were not more obliging, especially since I expect they all snapped away as your friend modeled. The photo has great potential. I love the way her hand is out there, as if it is a branch, and the wonderful red dress in the generally muted landscape. You didn't mention any processing details. Have you done much to the raw photo?

There are several things I would suggest to improve the image, if it were mine. For example, I would tone down or desaturate the brighter greens, especially on the left to keep the eye from being drawn away from the subject. Also I would emphasize the flowing dress by painting in red over the bottom of the dress using the "color "blend mode. I would love to see a more "worked" photo, if you create one.
&nbsp Posted: 11/06/2019 16:50:59
---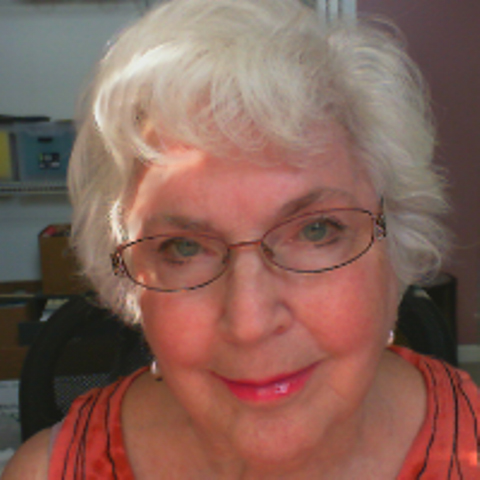 Georgianne Giese
I too would tone down the greens, as they are of equal intensity to the reds in the subject.
To me, it is important to emphasize the subject and de-emphasize the supporting background. In my opinion, a background should help define the story of the image, while not distracting from the subject or competing to be an alternate subject.
This lovely image would best be displayed in a square crop, in my opinion. Personally, I would like to see a bit more fog. Fog does a couple of things. It adds to the story on its own, but it also helps to cover up an intense background, thereby causing the eye to define the subject with greater clarity.
I used NIK Color Efex Pro with a Graduated Fog preset, to add a bit of fog, and then used a mask to break up the fog, as happens in nature. I also used Selective Color and BW in Luminosity mode, to enhance the detail in the red and diminish the luminosity of the greens.
&nbsp
Posted: 11/08/2019 14:19:33
---
Dave Edwards

(Groups 23 & 51)
Very creative photo. The strong red color really draws one into the scene. I am impressed by the groups detailed comments. &nbsp Posted: 11/08/2019 16:45:19
---
Karen Smalley
Thank you for all your lovely comments and suggestions .. I guess it is because Wales is known for being quite a 'rainy' part of the United Kingdom , that I would not of thought about desaturating the green as Wales is very much known for having the ' lush greenery ' . I have never tried adding fog/mist to an image , so that I might have to see if I can follow how you did that and give it a try .
It's very much a ' landscape ' location which is why those other photographers were there taking up the time and in the end actually being quite rude , as a couple of the photographers did start to take photos of Kay modelling .. and without asking...I will certainly have a look at the things suggested .. oh and as for editing .. This is one of those near enough ' straight from camera ' shots with the only editing done was to level the image off a bit better from how it was taken and to add my watermark to the one version for when it's put onto social media .. Every other aspect of it was literally as it was there .. A bit later on she was actually just lying in the edge of the lake and believe me it was VERY cold there even being out of it .. I think the biggest issue I had was getting down to that location in my wheelchair and then trying to move around lol .. a lot of wheel spinning and wheelchair getting beached in the soft sandy ground &nbsp Posted: 11/09/2019 00:16:48
---
Please log in to post a comment