Witta Priester
---
August 2019 - Race Rocks Lighthouse
Original
About the Image(s)
Hello everyone. I'm looking forward to getting acquainted, having fun, and learning heaps. I am always looking for ideas for improvement, so please bring it on.
__________________________________
In July I went whale watching out of Port Angeles WA, not far from home. The boat took us past Race Rocks Lighthouse (in Canada), where this photo was taken.

I liked the composition after the panorama crop, but felt that the photo was in need of some added drama and definition. After some global adjustments in the LR develop module, I brought the photo into PS. I added a variety of textures until I got a feeling that I liked (foggy, yet sunny). Then I enhanced the reds in the roofs and at the top of the lighthouse (by painting and blending). A levels adjustment layer helped brighten the structures and area behind. Finally, once back in LR, I did a few local adjustments, and removed some of the texture-derived color from the water. Lastly a vignette was added.
---
This round's discussion is now closed!
9 comments posted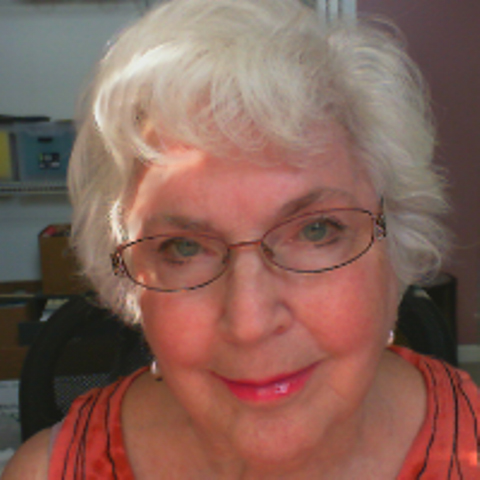 Georgianne Giese
In my opinion, the color and texture changes you made really enhanced the beauty of this image. The panorama crop is effective also. I've taken a shot of this same lighthouse, and it didn't turn out nearly as nice as yours!

You might consider doing something about that mountain top, which looked to me like something floating in the sky. It took me a bit to figure out what it was, but it is a bit distracting, to me. A Content Aware Fill on the original image would take it out. &nbsp Posted: 08/01/2019 10:59:30
Witta Priester
Thanks. I love the snow on the mountain. but it is just hanging there... &nbsp Posted: 08/01/2019 16:32:09
---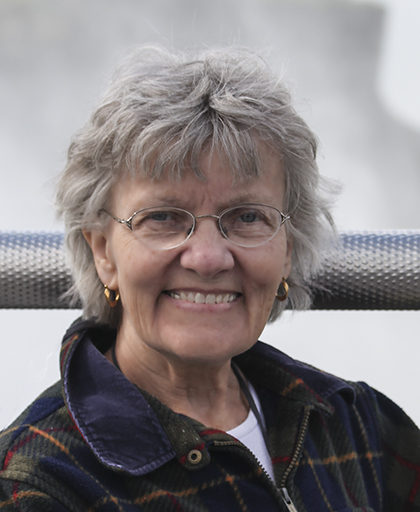 Connie Reinhart
I, too, like the panorama crop. You have given the scene a dreamy look, and really emphasized the lighthouse. It seems to me that in the original the lighthouse has equal value with the background. I also think that the mountaintop is a distraction, but understand why you left it in. A snow-covered mountain at the edge of the sea! How dramatic is that! Removing that section of cloud and bringing out detail in the mountain side would probably not work. I agree with Georgianne about removing it. &nbsp Posted: 08/01/2019 12:25:09
Witta Priester
Thanks Connie. Yes, sometimes I am too wedded to a scene to see it clearly. The snow capped peak must go. &nbsp Posted: 08/01/2019 16:33:38
---
J. Lanning Smith
I love the color and texture in this photograph. It's a nice soft image. I agree with Georgianne and Connie about the snow-capped peak. I think it's the snow itself that is distracting. So, you could either leave the peak in but take the snow off of it or fill it in with cloud. Overall, nice job. &nbsp Posted: 08/04/2019 10:11:59
---
Mary Hinsen
Hi Witta. I love what you have done with this image. It is dreamy, misty and textured and makes me want to go there.

I also find the peak peeping out of the clouds a little distracting - only because there is no other context in the image to tie it to. Hence it looks like it's just floating there.
My suggestion is to add some visual texturing or layers to the snow-capped peak, so it is there but matches the texture of everything else.
You have both your texture overlays and cloud to work with. Overlaying cloud and adjusting opacity might work, so you still know it's there and it gives depth to the mountains overall.
I'd be interested to see your final result :) &nbsp Posted: 08/06/2019 16:16:24
---
Witta Priester
Thanks for all the input.
To minimize the snowy peak, which I liked as a point of interest, especially in the original photo, I decided I needed a bit more interest elsewhere. So, after cloning in some clouds to almost cover the snow, I added a hint of more mountain on the left. Then I brightened the light house and added more red to the roofs, also added a bit of light atop the lighthouse, and more contrast on the rocks. Might be hard to see in this smaller version. &nbsp
Posted: 08/06/2019 17:53:52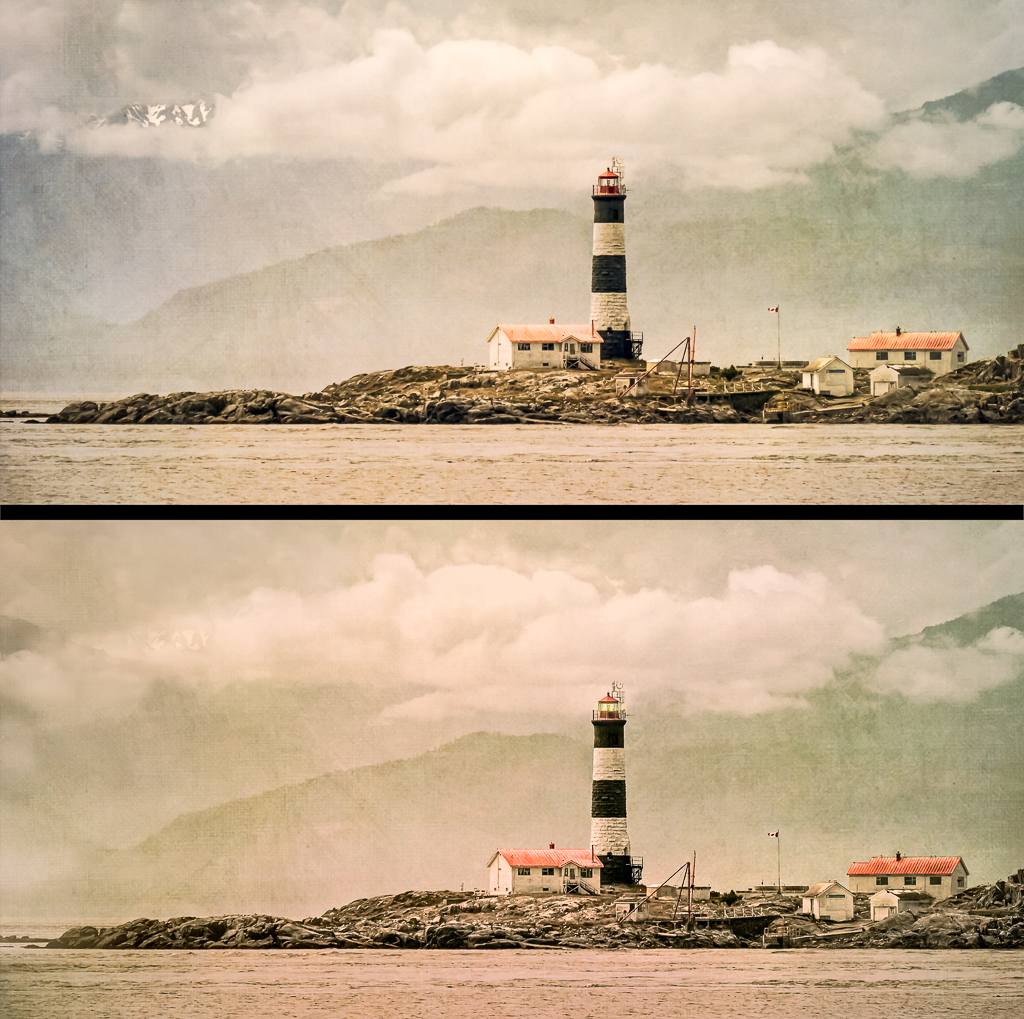 J. Lanning Smith
Very good! I like the way you did that. I think that works. &nbsp Posted: 08/11/2019 12:49:32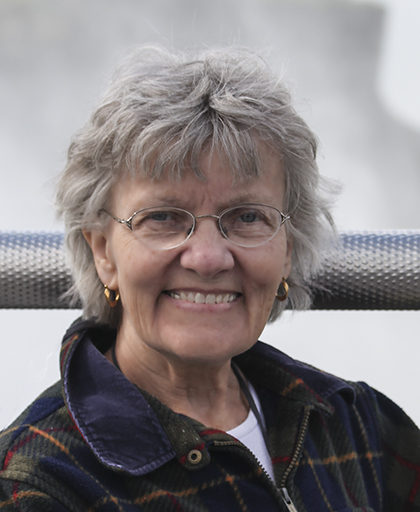 Connie Reinhart
Nice. &nbsp Posted: 08/22/2019 21:25:42
---