Jay Joseph
---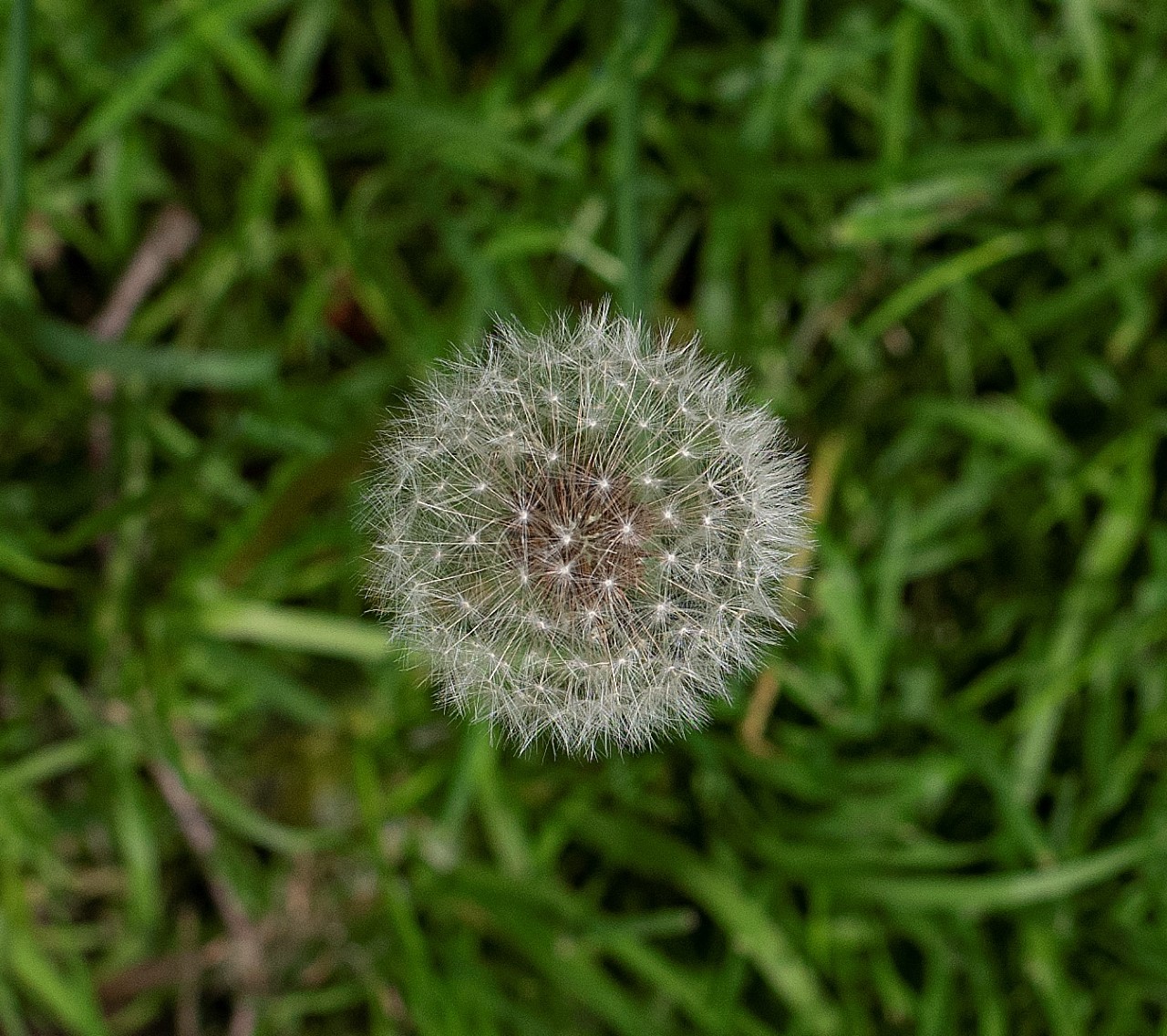 June 2020 - Dandelion
Original
About the Image(s)
Since I haven't really left my house in 10 weeks, all my photos have been taken in my yard. My choices are birds, squirrels, rabbits, flowers and weeds. I decided on weeds this month. This is obviously a dandelion ready to lose its seeds. It was a very long stem, so I could keep the ground out of focus. The light was just right to brighten the seeds. I just cropped and did a little sharpening. Pentax K-1, 50mm, ISO 400, 1/1600 sec, f4.
---
This round's discussion is now closed!
13 comments posted
Ian Cambourne
Yes Jay, we have all been housebound and very limited in our opportunities recently. Your taking this image from its original capture to its finally presented state is great. The sharpness and clarity are very strong and it shows how as photographers we can see a small detail in a larger scene and concentrate our attempts on that. Just a question on a side issue, have you got a set of extension tubes for your Pentax? They are quite good fun and can provide some interesting images. A 50mm extn tube between a 50mm lens and camera body will produce a 1 to 1 life size macro image, but, dof is greatly reduced. The solution for that is to use/practice your skills of selective focusing. If you like I can show you one of my shots. &nbsp Posted: 06/09/2020 05:01:53
Jay Joseph
I do have extension tubes. But, I have been frustrated using them because it is so hard to get a sharp image. I have an inexpensive set so there are no electrical connections. When I tried them with my 50mm lens, it only shoots wide open at f1.4 making it even harder to get a good image. I would like to see some of your shots. &nbsp Posted: 06/11/2020 15:04:39
Ian Cambourne
Here are 2 of my humble attempts with extn tubes. Part of me loves looking at nice sharp images such as landscapes etc, images that tick all the boxes. But another part of me loves images tat are different, unusual and make me look at them a little longer. Hopefully some of my images can be like that sometimes. Who says that all images have to be pin sharp all the time? Why can't some have a little softness or maybe a little romance? The very high tech background behind these 2 subjects was a sheet of A4 blue paper bought at the local art supply store, along with many other colors. Your thoughts please Jay. &nbsp
Posted: 06/12/2020 00:44:19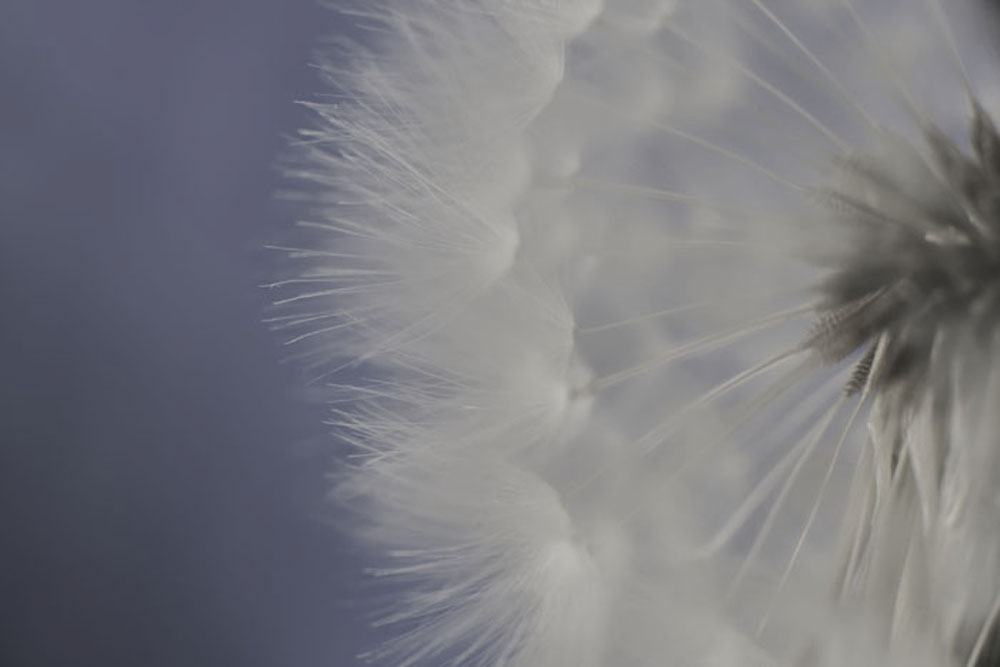 Jay Joseph
Thanks Ian, I like both images. I see now there is a big difference between macro and close-up photography. Macro seems to be more artistic, as your photos are. I will take out the extension tubes again and give it a try. Thanks. &nbsp Posted: 06/12/2020 10:08:41
---
Sanford Morse
Sure dosen't look like a "weed." Looks very sharp on my screen, especially for such a large post processed crop. I haven't been so inspired by my yard. &nbsp Posted: 06/10/2020 10:26:23
---
Cyndy Doty
Jay - I like your final image, although I do agree with Ian that less DOF would enhance your image. &nbsp Posted: 06/14/2020 09:48:53
---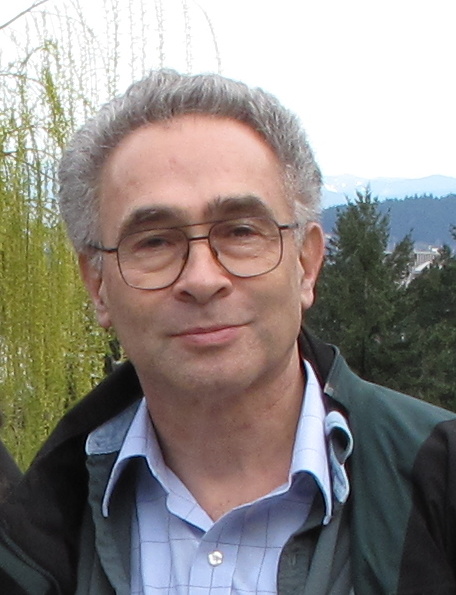 Stephen Levitas

(Group 32)
Jay Joseph
Thanks Stephen. I do like the monochrome. The green background is fairly intense. The monochrome makes it easier to focus on the subject. &nbsp Posted: 06/17/2020 15:31:49
---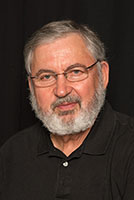 Isaac Vaisman M.D.

(Groups 4 & 58 & 72)
Jay, the other option is to create the image from the side, on a low tripod if you have one. This way you will have a soft non distracting background, and include the stem for context. Here, the grass, even though is slightly out of focus, it is distracting. You can change the angle as you please and use a much smaller f/stop for better sharpness. &nbsp
Posted: 06/20/2020 14:32:42
Jay Joseph
Thank you for the suggestions. Your photo is beautiful. &nbsp Posted: 06/20/2020 21:01:49
---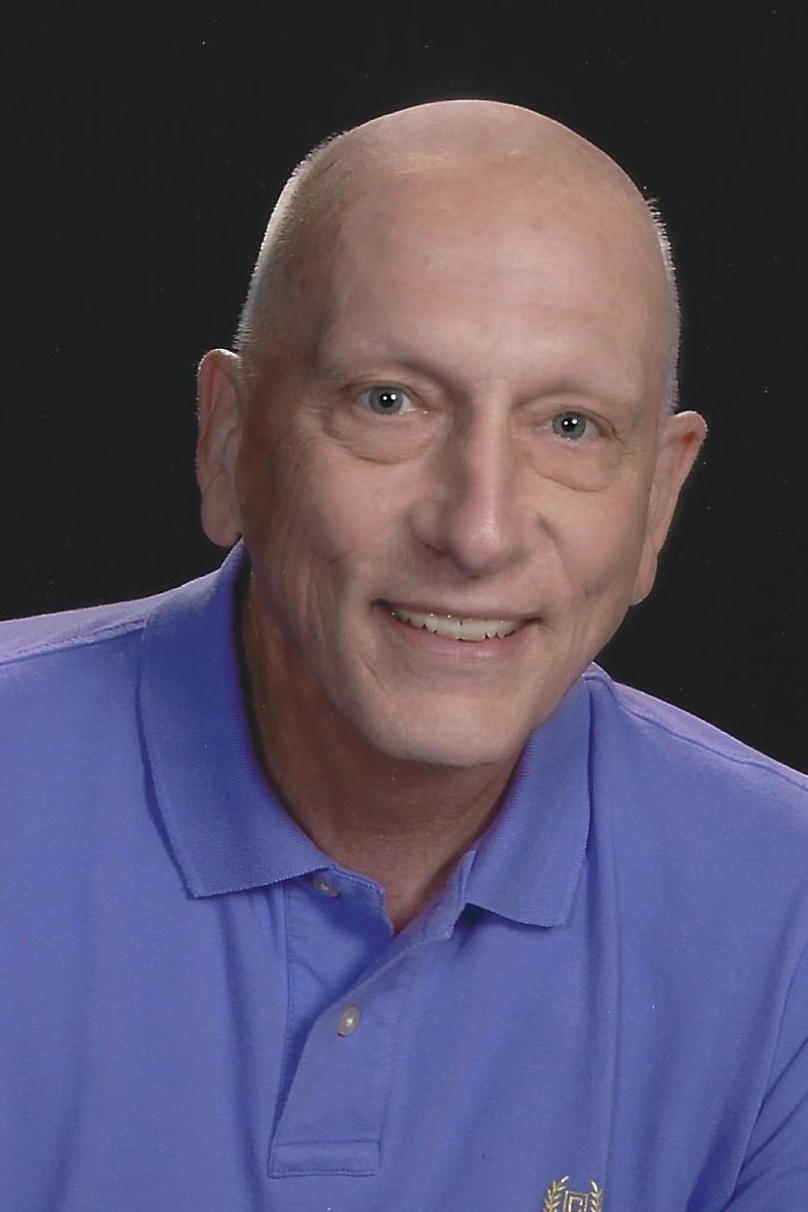 Trey Foerster
Nice that you found a whole dandelion seed head! I think your capture was successful but others have steered you better than I am able. I agree that an out-of-focus background would have served the image better. Macro is not something I have gotten into. Kudos for getting a quality image given your equipment restrictions! &nbsp Posted: 06/24/2020 15:36:14
---
Jorn Holm-Pedersen
I find close-ups/macroes very fine and this one is no exception. The blurred background makes the dandelion great. &nbsp Posted: 06/27/2020 08:51:23
---