Raymond Tice
---
March 2023 - Daffodils and its history
About the Image(s)
Taken on Feb 19, 2023 while hiking in the Eno River State Park, a few miles from home with a Nikon D850 camera with a Sigma 14mm F1.8 lens, F/10, 1/160, stacked, using a tripod.
One of the joys of early spring hiking is finding patches of daffodils, often with no structures nearby, in the woods. Daffodils were brought to the US by the first English settlers in the late 1600s as a reminder of home and migrated to other parts of the country along with the settlers. There are a number of locations in various local parks and preserves where patches of daffodils bloom in the Spring. This 2 story, 2 fireplace home was built in the 1820s for Anthony Cole, the prosperous owner of a Grist mill on the Eno River. He and his wife had 14 children and at least 18 grandchildren and the extended family had a significant impact on local history (a number of local roads have Cole in the name) until a thyroid outbreak from contaminated wells killed most of the family and their Grist mills were destroyed by a 100-year flood in 1908.
Also attached (original) is a copy of a photo of Anthony Cole and Susan Browning Cole ca 1875.

---
10 comments posted
---
---
---
Murphy Hektner
Hi Ray: A very well composed pictorial image of Daffodils and the 1820s cabin in a state of disrepair. Perfect placement of the cabin set on an angle in the upper left 1/3 power point area referring to the rule of thirds. The focus stacking worked very well here as you have good sharpness throughout the entire picture area. KUDOS on a great scenery type picture. &nbsp Posted: 03/07/2023 21:36:39
Raymond Tice
Thanks Murphy, it was a truly enjoyable day taking photos at two cabins in the park with daffodils almost surrounding the structures. &nbsp Posted: 03/08/2023 18:28:25
---
---
---
Judy Merson
I love daffodils This is a nice sharp capture of these beautiful blooms with the derelict cabin adding interest Thank you for the history lesson
I do not see the photo of the Coles you mentioned but I found this article which says you had to climb a steep path to get this great image. The article has an image of the Coles:
https://markallmywords.wordpress.com/2019/10/20/cole-house-eno-river-state-park/
It was an outbreak of typhoid fever that killed the Coles I'll bet Auto correct was the culprit that changed typhoid to thyroid &nbsp
Posted: 03/08/2023 15:16:44
Raymond Tice
Judy - yes typhoid and not thyroid as that would have been a very strange epidemic. Am please you found the info. I have attached the image of the Coles to this message so others can see them. Path was very much not steep and as most of it was along the Eno River (by no mean a large river and very shallow), the outing was quite enjoyable. &nbsp
Posted: 03/08/2023 18:35:58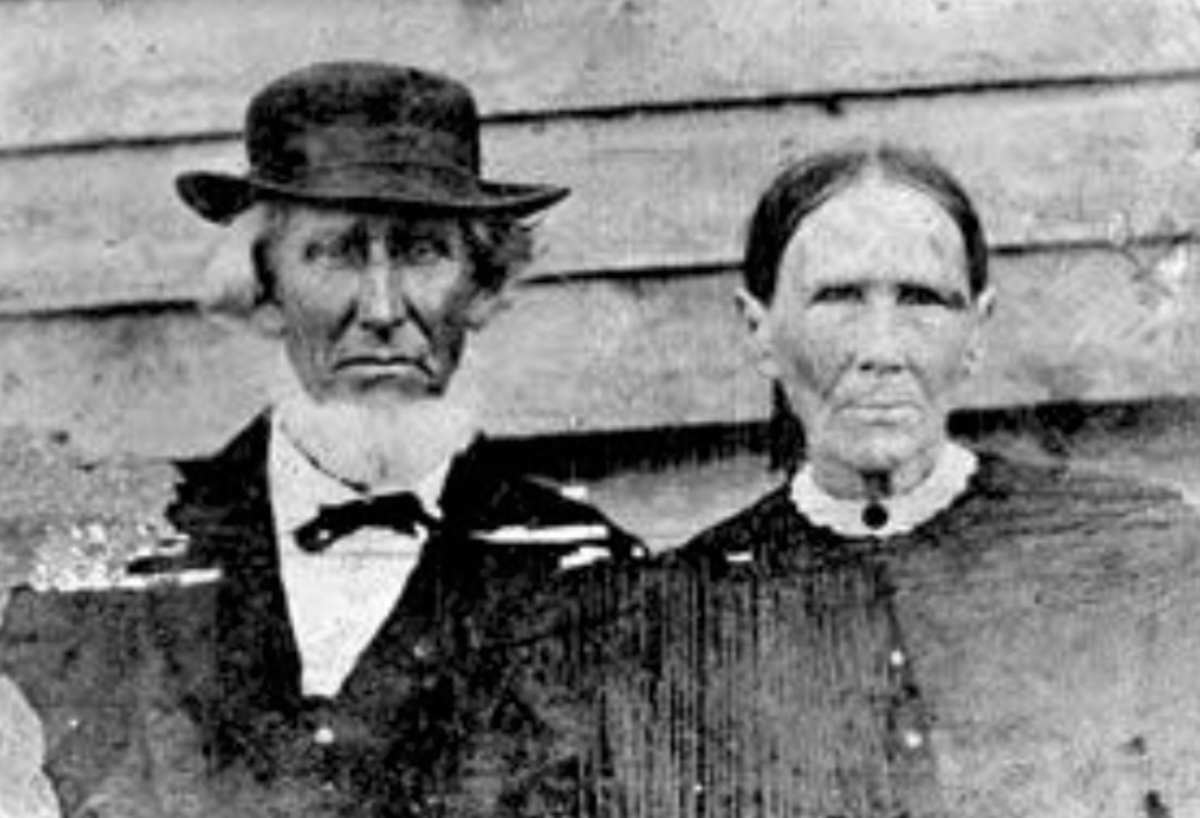 Murphy Hektner
Thanks for the picture. Basic living was difficult back in that era of time, no modern conveniences back then we take for granted. The expressions on their faces tell a story. &nbsp Posted: 03/13/2023 09:58:17
Vincent Cochain
Relevant comment. The truth in fact. &nbsp Posted: 03/20/2023 04:47:26
Vincent Cochain
Hello Raymond. I received the image and I was sure to have posted it, as "main" Image... Sorry for that. &nbsp Posted: 03/20/2023 04:45:24
---
---
---
Marge Barham
A lovely photo with the large clumps of daffodils making me think they must have been there a long time to grow so thick. But I guess the dilapidated home shows the age of the area also. The story is a sad one with so much death to one family but as Murphy mentions "basic living was difficult". I love your composition. The somewhat path almost brings me right to the front door while the sunlight brightens the flowers and the home. You picked a great day for a walk. Well done Ray. &nbsp Posted: 03/14/2023 20:05:25
---
---
---
Raymond Tice
Marge, I appreciate your comment. Its a great pleasure to be walking through various parks and find these areas with large groups of daffodils in bloom and know they were originally planted by individuals that like us knew that they would be one of the first signs of Spring. Ray &nbsp Posted: 03/15/2023 19:46:31
---
---
---
Vincent Cochain
The composition is interesting and really well done. I like the "path" through the daffodils to the entrance.
I also like the different colors (daffodils sky, ground, house, ..) and the sharpness of the daffodils.
Really beautiful picture with an impressive history. &nbsp Posted: 03/20/2023 04:50:26
---
---
---
Please log in to post a comment